Law & Order's Benjamin Bratt Talks About The Influence Of Co-Star Jerry Orbach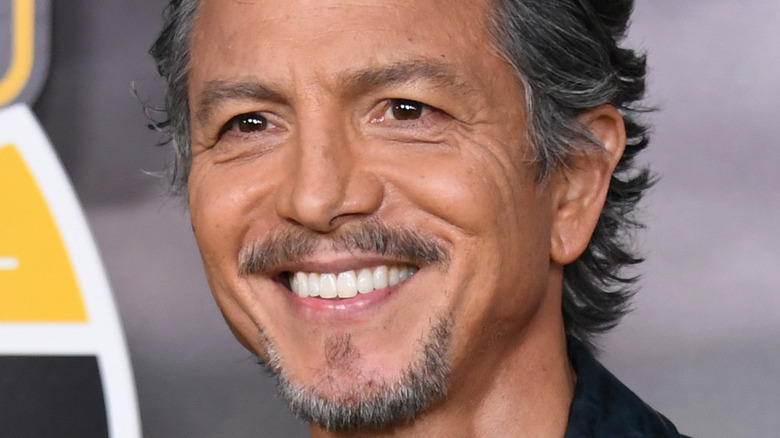 Jon Kopaloff/Getty Images
Benjamin Bratt enjoys an eclectic television and film career spanning 35 years. He's rubbed elbows with some of Hollywood's finest talent over that time, including Sylvester Stallone in "Demolition Man," Sandra Bullock in "Miss Congeniality," and Dwayne "The Rock" Johnson in "Snitch." However, Bratt's most prolific work, and the role he's arguably best known for, came co-starring alongside veteran performer Jerry Orbach on the crime drama "Law & Order."
Bratt portrayed detective Rey Curtis for four seasons (per IMDb), but he decided to leave "Law & Order" following the Season 9 finale titled "Refuge: Part 2." Bratt fondly remembers Orbach sending him off in style. "At the [wrap] party, he got up and sang a goodbye song to me to the tune of Michael Jackson's 'Ben' that had all these personal anecdotes — our inside jokes — and I have it to this day," Bratt said in an interview (via Traveling Boy).
Orbach first appeared in Season 2 of "Law & Order" as a completely different character, lawyer Frank Lehrman, rather than the mainstay role of detective Lennie Briscoe whom he portrayed from Season 3 until Season 14. And it was Seasons 6 through 9 that Bratt and Orbach worked together and formed their on-screen rapport. Orbach's experience and talent as a thespian clearly had an indelible effect on Bratt's acting style, but the co-stars became fast friends away from their time on the "Law & Order" set, too.
Orbach was more than just Bratt's colleague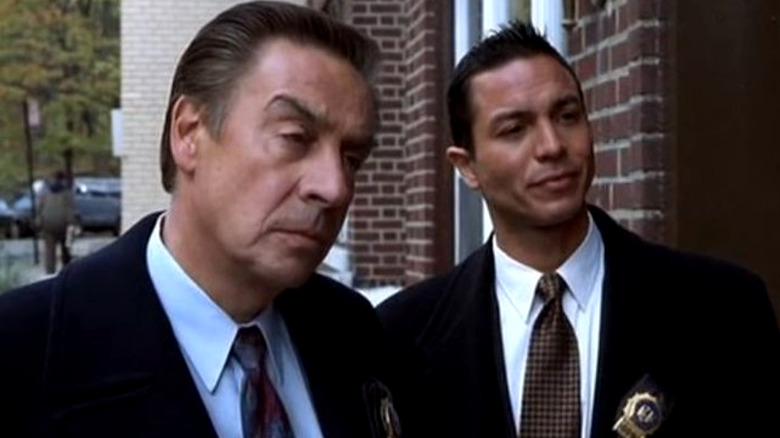 NBCUniversal Syndication Studios
Detectives Rey Curtis (Benjamin Bratt) and Lennie Briscoe (Jerry Orbach) fought crime side by side during "Law & Order" Seasons 6 through 9. While the actors' on-screen chemistry was evident, the real-life friends shared a close bond whether they were hard at work, or hanging out away from the set. And Orbach was quite influential on both his younger co-star's professional and personal lives. 
"I learned a lot about acting and life from Jerry Orbach," Bratt said in an interview with Hollywood Outbreak. "He quickly became one of my dearest friends. In spite of the age difference, he was one of the last old school gentlemen. He was a former song and dance man. Quick with a joke. Great with a story." Bratt also revealed that the two colleagues would spend even more time together than Orbach spent with his wife, Elaine Cancilla Orbach, because of their long days shooting "Law & Order." 
"Depending on the location, we'd go out and grab a bite somewhere," Bratt continued. "And it always had to be fried calamari to start and then whatever else came along." Orbach died in December of 2004 from prostate cancer, and the actor's death had a profound effect on his friend. "He's missed," Bratt said. "He was a dear, dear man."