Law & Order Made Odelya Halevi Want To Become A Lawyer Before She Joined The Show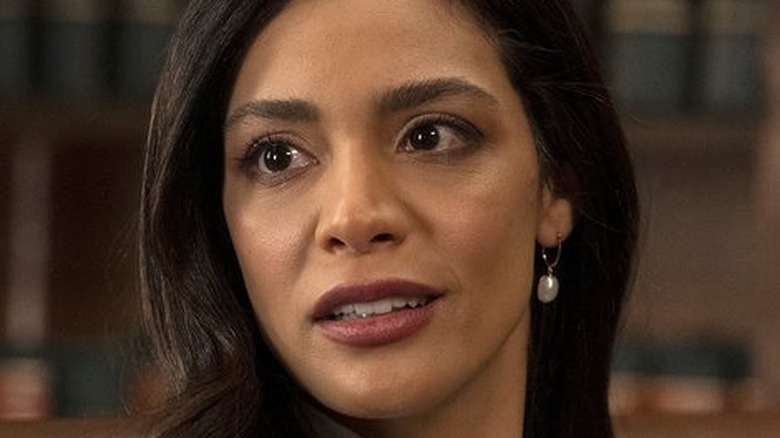 Ralph Bavaro/NBC
One of the most famous series of the past two decades has been the crime procedural "Law & Order." Created by Dick Wolf, the show ran from 20 seasons between 1990 and 2010, making it one of the longest-running live action shows at the time, tied with the CBS Western "Gunsmoke."
Fans of the series were excited when NBC announced a revival of the show in 2021, giving it an opportunity to move past "Gunsmoke," though the record for longest-running live-action series had already been passed  by the spinoff series "Law & Order: Special Victims Unit."
The revival show's cast includes a mix of new and returning performers. Among the former group is Odelya Halevi, who joins the show as Assistant District Attorney Samantha Maroun, alongside new cast member Hugh Dancy as Executive Assistant District Attorney Nolan Price, and returning cast member Sam Waterston as District Attorney Jack McCoy.
Halevi recently spoke about the relationship she had with "Law & Order," even before she joined the series. Here's what she had to say.
The show inspired Halevi's early career choices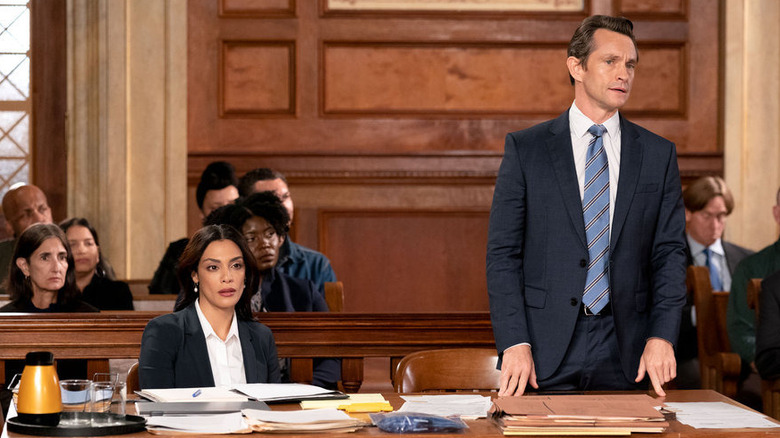 Ralph Bavaro/NBC
In an interview with CinemaBlend, Odelya Halevi revealed how the show influenced her career early in life. Halevi shared that she used to watch the original incarnation of "Law & Order" with her mother as a child. She was young enough that she didn't understand the concept of acting, and thought that what she was watching were real lawyers working in front of an audience.
The idea excited her, and it led Halevi to tell her mother that she wanted to be a lawyer just like the people she saw on "Law & Order." Her mother then explained the difference between lawyers and TV lawyers, opening up a whole new world to Halevi.
What appealed to Halevi was being able to play a lawyer on TV, making her role as Assistant District Attorney Samantha Maroun an "incredible" experience. As someone who grew up on the show, working with Sam Waterston, a legend among "Law & Order" fans, was an especially nervous possibility for Haleyi.
However, she noted that Waterston on set made her feel incredibly at ease. She said that her initial case of nerves would cause her to fumble lines when Waterston was her scene partner. Waterston himself put Haleyi at ease by telling her that, while the stories may be serious, it was important to also have fun while being on the show. Those reassuring words helped her get more confident in the role.