Where Does The Camera Crew Sleep On Deadliest Catch's Northwestern?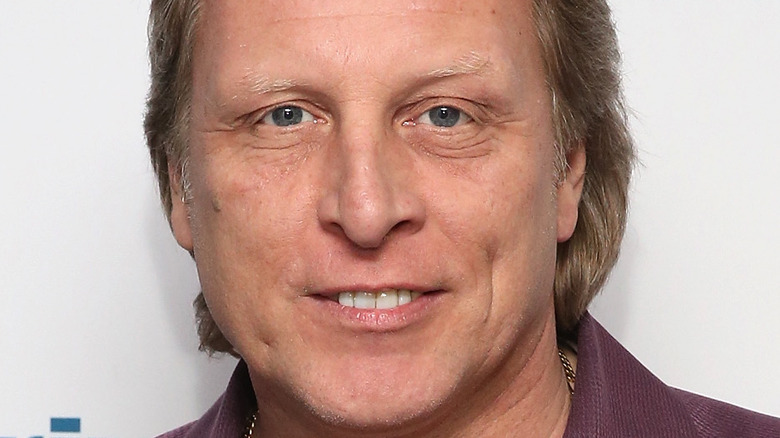 Robin Marchant/Getty Images
Filming a reality show can be hard going; not just on the people who star in the production, but on the crew that must capture it all. The skippers and fishermen who appear on the "Deadliest Catch" are well aware that they're not the only people in danger while catching crabs. For instance, in 2012 the official "Deadliest Catch" YouTube page posted a video about Shane Moore, a cameraman who would go to extreme lengths to get just the right shot for the show, sometimes to the bemusement of the skippers he worked with. 
Said bemusement aside, the show's crew must learn to coexist with their filming subjects in close circumstances. That means sharing meals and living quarters with them when they're out at sea together. You might be curious to know how Sig Hansen, for instance, handles the rooming assignments for the film and sound crews that accompany the Northwestern through its rounds on the briny blue. The answer is simple and speaks to the way the reality show's crew must cope and mold itself around the daily inner workings of life on a crabber.
It turns out the camera crew is scattered throughout the ship
Albert L. Ortega/Getty Images
Per an interview with Edgar Hansen published by Fox Seattle's iWitness news team in 2008, Discovery's camera crew sleeps throughout the vessel when they're aboard filming for "Deadliest Catch." 
"The camera guys we have on board, those guys sleep wherever," Hansen says in the clip. "We've got two state rooms, we sleep two over there, four here," he says while showing a set of staterooms with four bunks). "We've got a five man crew, so obviously we need one more bed!" Hansen goes on to explain that Discovery's crewpeople tend to sleep wherever there's room; in Sig's wheelhouse (an unsurprising revelation, since Sig Hansen considers the show's crew to be family), on benches, or on the floor. "These guys have to adjust and work around us," said Hansen. "Fishing first, cameras come second. Sorry!"
The process of becoming a cameraperson or member of the "Deadliest Catch" sound crew is an odyssey in of itself. In a 2020 article for American Cinematographer, cinematographer David Reichert and "Deadliest Catch" executive producer Brian Lovett explained how they prepare for each season. It turns out that before each batch of Discovery crewpeople are assigned to their boats for the season, they gather in Dutch Harbor to learn the hows, whens, and whys of bringing "Deadliest Catch" to life. "It's critical to give the operators a very detailed clinic, and get everyone in the room back on the same page. We want a consistent look across the series, and that is hard with six different crews," Reichert said. Since he doesn't see the crew's footage until they dock, it's easy to understand why he's so thorough.