Harry Anderson, Beloved Night Court Actor, Dies At 65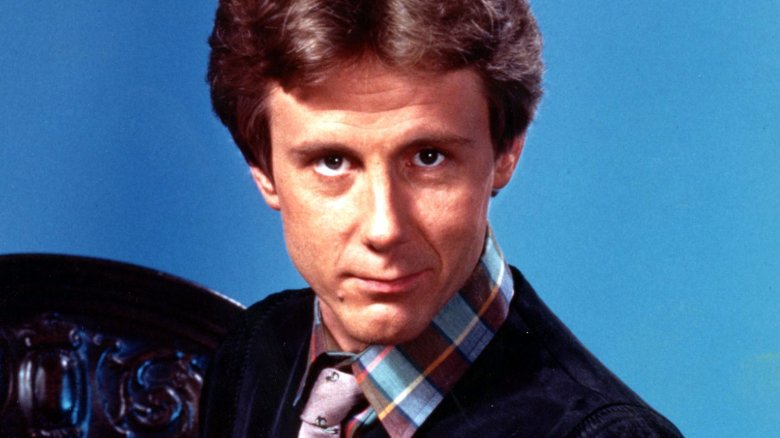 NBC
Harry Anderson, the good-natured actor who starred in NBC's comedy series Night Court for nine seasons, has died. He was 65 years old.
According to a report by WSPA-TV, a CBS affiliate located in Spartanburg, North Carolina, Anderson's body was found by police officers in the early morning hours of Monday, April 16 in his Asheville, North Carolina home. Various media outlets report that no foul play is suspected in his passing; Asheville Police Department PIO Christina Hallingse backed that statement to WSPA-TV. Anderson's exact cause of death is currently unknown, though his son, Dashiell, told TMZ that he died of natural causes.
Anderson made a name for himself starring as Judge Harry T. Stone on Night Court, which ran from 1984 to 1992. His performance as the quirky, big-hearted judge who presided over the night shift of a Manhattan courtroom earned Anderson three consecutive Emmy nominations, all in the Outstanding Lead Actor in a Comedy Series category, in 1985, 1986, and 1987. Anderson acted alongside John Larroquette as Dan Fielding, Richard Moll as Nostradamus "Bull" Shannon, Charles Robinson as Mac Robinson, Markie Post as Christine Sullivan, and Marsha Warfield as Rosalind "Roz" Russell, and even directed two episodes and wrote or co-wrote five episodes of Night Court. 
Before he landed his gig on Night Court, Anderson held a guest-starring role as Harry "the Hat" Gittes on fellow NBC series Cheers in the early '80s. He also frequently appeared on Saturday Night Live. 
Anderson's other credits include playing Dave Barry on the CBS comedy Dave's World, which aired for four seasons from 1993 to 1997, and starring as Richie Tozier on the 1990 ABC miniseries of Stephen King's It. He also held guest roles on FX's Son of the Beach, HBO's Tanner '88, NBC's 30 Rock, Parker Lewis Can't Lose, The John Larroquette Show, and Comedy Bang! Bang! 
Outside of his career in acting, Anderson was an accomplished magician, the owner of both a magic shop (dubbed Sideshow) and a nightclub (called Oswald's Speakeasy) in New Orleans' French Quarter, and a massive fan of the jazz singer Mel Torne — an affection that helped influence his Night Court character.
Anderson is survived by this two children, Dashiell Anderson and Eva Fay Anderson, and his wife, Elizabeth Morgan. Our thoughts are with Anderson's family and friends during this time of mourning.