Daisy Ridley Encourages Future Female Star Wars Leads To Ignore The Haters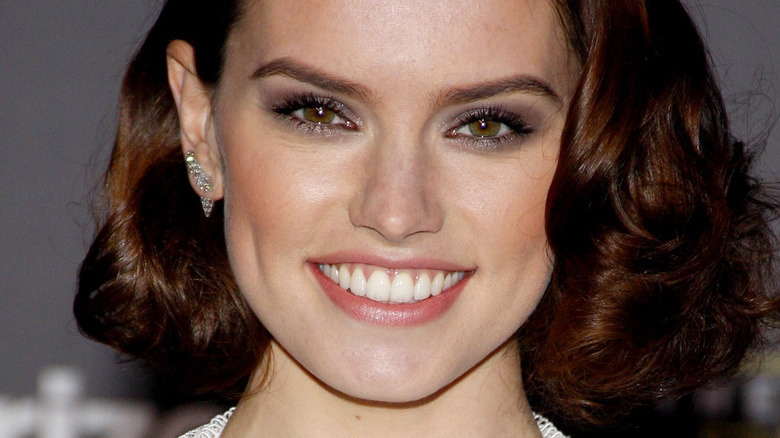 Tinseltown/Shutterstock
Daisy Ridley is moving beyond the "Star Wars" franchise. Her new film, "Sometimes I Think About Dying," premiered on Day 1 of the 2023 Sundance Film Festival. "Dying" focuses on Fran, a woman whose social unease gets in the way when a budding relationship develops with her co-worker. The role sees Ridley remove the pomp and grandiosity that accompanied her starring role in the preeminent sci-fi franchise. It's paying off for her, with many critics pointing to her performance as a high point (via IndieWire).
As she grows her craft, the actress is looking back at "Star Wars" and the heroine Rey. Her time with the franchise saw her profile not only rise, but the actress herself got both good and bad reactions from the fan community. Her reflections on the entire whirlwind experience come as a new crop of actresses takes on various parts of the epic sci-fi universe. Ridley's now offering some advice to these talented female performers, with one particular casting drawing her attention.
Ridley avoids it all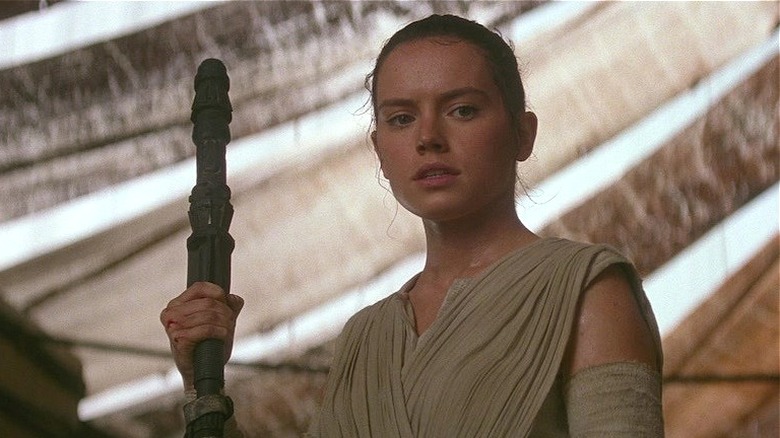 Walt Disney Studios Motion Pictures
One of the biggest drawbacks to becoming a part of the "Star Wars" franchise is the often negative encounters with fans. While many offer a positive viewpoint, others can take their criticism or devotion too far. Female performers are even more susceptible to this level of fandom. Kelly Marie Tran, who starred as Rose Tico in "The Last Jedi" and "The Rise of Skywalker," notably received a ton of online hate following her addition to the cast. The official "Star Wars" account even took on some of the negative comments (via The Direct).
Ridley spoke about what she and others faced with their roles at Variety Studio, presented by Audible. "The world is a crazy place," the actress said. "It's important to tune out the stuff." For her, this advice goes well past any "Star Wars" roles; she told other actresses to stay in the moment and enjoy this period. Ridley addressed "The Acolyte" lead Amandla Stenberg specifically. "Amandla Stenberg can handle herself. She's been working for a long time," the star added. Her confidence in Stenberg also comes from an executive who revealed that the upcoming series is amazing.