It Appears Russell Crowe May Not Be Joining Gladiator 2 After All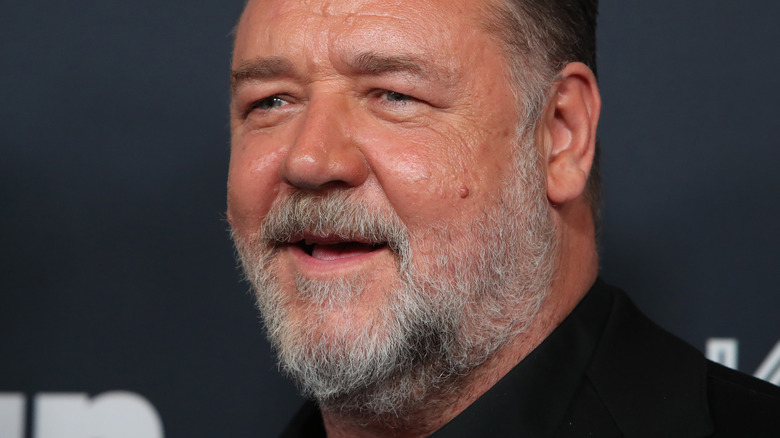 Lisa Maree Williams/Getty Images
When Ridley Scott's "Gladiator" came out in 2000, it surpassed critics' and viewers' expectations. The film earned more than $460 million worldwide and garnered five Oscars, including Best Picture and Best Actor for Russell Crowe. "Gladiator" also turned out to be one of Scott's biggest movies of all time.
Everyone wanted a "Gladiator 2," but how do you make a sequel when your main character has died? Well, you don't — you make a prequel instead. By the following year, there were rumors about a prequel in the works, and eventually Australian singer/songwriter Nick Cave also got involved, writing an outrageous, but fascinating "Gladiator 2" script. But as the years moved on, so did everyone who had plans to make a follow-up.
Fast forward two decades and Scott is ready to make "Gladiator 2." The filmmaker told Empire, "I'm already having [the next] Gladiator written now. So when I've done 'Napoleon,' Gladiator will be ready to go." "Napoleon" stars Joaquin Phoenix, another "Gladiator" veteran we don't expect to see in a sequel. But this all returns us to the original dilemma — how do you make "Gladiator 2" and bring back Crowe? The answer is that you don't bring him back, and Crowe may have vaguely let that info slip in a recent interview.
He says he has no involvement in the sequel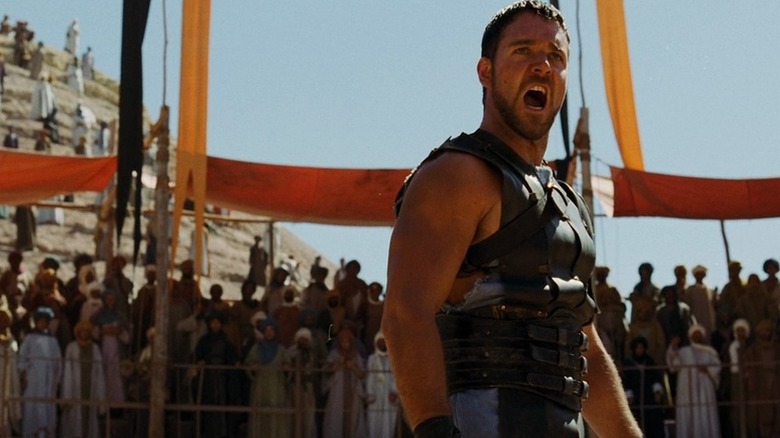 DreamWorks Distribution
While talking to Australian radio personalities Ryan 'Fitzy' Fitzgerald and Michael 'Wippa' Wipfli on their morning show, Fitzy and Wippa, the topic casually veered towards Ridley Scott and his decision to make "Gladiator 2." The pair asked Russell Crowe if he was involved, and he replied, "Not at all." He then mentioned that he'd talked with Scott about the film. "So I know roughly how he's shaping the story," Crowe said. "But yeah, you remember, there was a young kid who wanted to beat the Gladiator? Which leads to the 'My name is' speech. So that young kid has grown up, and he's now the Emperor. I don't know what else happens at that point, but that's the idea."
If that sounds suspiciously like a film that is focused on a grown-up Lucius — played by Spencer Treat Clark in the original and set to be played by Paul Mescal in the sequel — then you would be correct. Crowe also confirmed to the duo that the follow-up is not a remake, nor is it a direct sequel. "It's not like the day after. You know, 30 years later or something."
Even after hearing that Crowe isn't involved in the film, we're still hoping for flashbacks of his character, or any chance to see Maximus again. Until then, we'll be rewatching Crowe's ghost Maximus from "The Last Leg."