The Subtle Night Court Easter Egg Nod To John Larroquette That Easily Slipped By You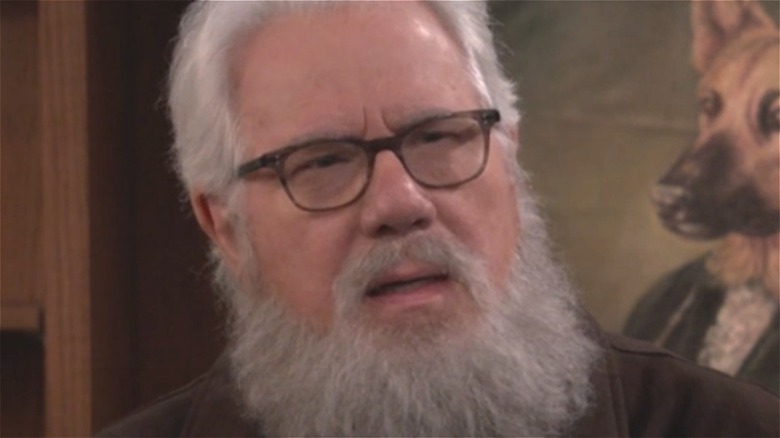 NBC
The brand new show "Night Court" has been a huge ratings success for its home network of NBC, but some may not realize that this new show focusing on Judge Abby Stone (Melissa Rauch) is actually a reboot that continues the story from the original show of the same name. If the last name of Stone sounds familiar to those that remember the first "Night Court," it is because the presiding officiant of the law in the original show is Judge Harry Stone (Harry Anderson). As such, the new "Night Court" wastes no time in establishing that Abby is actually Harry's daughter, and the character has no qualms about contacting some of her father's former coworkers.
In the very first episode of "Night Court," Judge Abby begins to settle into her father's former position, and she soon realizes that she will need a public defense attorney. Surprisingly, she decides to visit Dan Fielding (John Larroquette), a former prosecutor from the original show. Although sometimes appearing to be somewhat at odds with Judge Harry in the 1980s "Night Court," the two had quite the friendship, with Dan pulling Harry back from some dark moments in his life — a moment that is highlighted when Judge Amy shows Dan a pool ball from a previous event that Harry had kept as a reminder. This moment acts as a way of referencing a previous episode in the original television show, but before this scene takes place, there is a real-life reference to Larroquette.
Fielding's apartment number is a reference to a real life location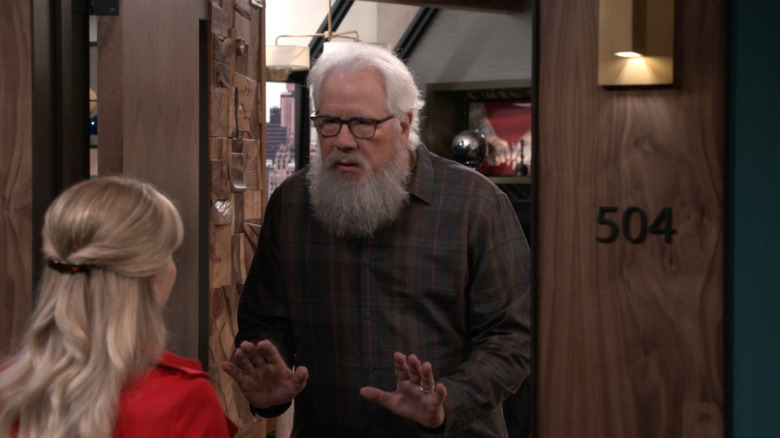 NBC
As mentioned, in the pilot episode of the rebooted "Night Court," Judge Abby Stone makes a surprise visit to former prosecutor and womanizer Dan Fielding's apartment. It is immediately apparent that Fielding wasn't expecting anybody, and his apartment is littered with boxes of take-out. Fielding then offers condolences to Abby on account of the passing of her father Harry. Abby asks him to come back to work, though this time on the other side of legal proceedings. Although Fielding is immediately surprised at the request, he eventually relents after some soul-searching, which provides yet another tether between both versions of "Night Court."
Pointed out over on Reddit by an aptly named user, u/nola5lim noticed that the apartment number for Fielding's domicile is 504, which is an area code represented in New Orleans, Louisiana, where Laroquette was born. Another denizen of Reddit, u/MrPNGuin also mentioned that Harry Anderson also had a real-life magic shop and club in the same area, which highlights the double reference made by the previous apartment number. 
Still, to have Fielding living in an apartment that pays homage to the actor's real life is pretty sly because Larroquette has made his love for his home city well known, as reported by NOLA. Let's just hope that "Night Court" continues to pack its episodes with plenty of references to the previous show and the lives of the actors who make it possible.