Christian Bale And Scott Cooper Open Up About Why They Love Working Together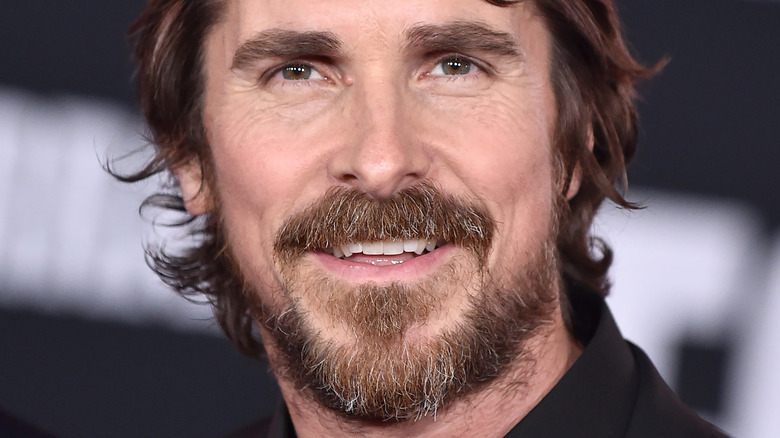 DFree/Shutterstock
Audiences love a good actor/director collaboration. Robert De Niro & Martin Scorsese have worked together over half a dozen times. It's hard to imagine a Sofia Coppola film without Kirsten Dunst. And who can forget Quentin Tarantino and Samuel L. Jackson's frequent team ups? And now, thanks to the release of "The Pale Blue Eye," audiences have grown to admire Christian Bale and Scott Cooper's working relationship.
After he retired from the role of Batman in 2012's "The Dark Knight Rises," Bale and Cooper collaborated for the first time the following year in "Out of the Furnace." The gritty crime drama directed and co-written by Cooper proved to be a fruitful first collaboration between the two. While speaking with /Film to discuss "Out of the Furnace," Cooper praised Bale's performance, describing it as "a sense of gentleness and soulfulness [ ... ] combined with [ ... ] courage and strength."
The duo would later reunite for the western-thriller "Hostiles" in 2017. Co-starring Jesse Plemons and Rosamund Pike, Cooper and Bale's second outing proved to be a success, with the film landing a positive 70% score on Rotten Tomatoes. Now, Cooper and Bale have teamed up for Netflix's "The Pale Blue Eye," a mystery flick set in the early 19th century. With three films under their belt, the duo have candidly opened up about why they're drawn to one another.
Scott Cooper writes movies with Christian Bale in mind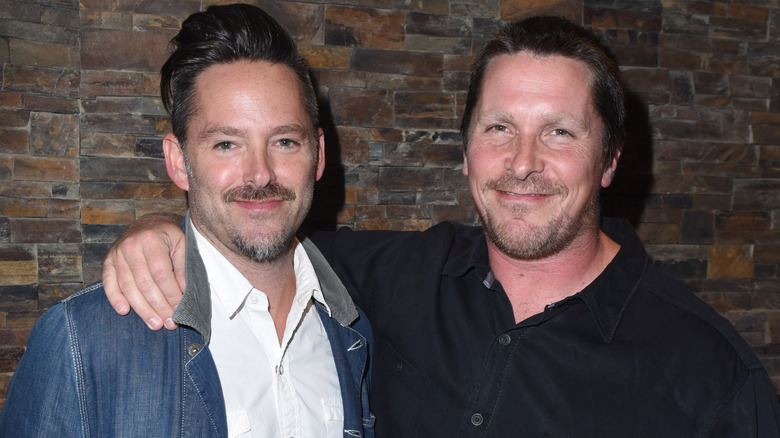 Vivien Killilea/Getty Images
"The Pale Blue Eye" has proven to be a great success for Scott Cooper, and Christian Bale. The film debuted with 39.86 million hours viewed and managed to break into Netflix's most watched Top 10 lists in over 90 countries, making it a worthy investment for the streaming giant (via Variety). It's no surprise that it's continuing to dominate, especially with Oscar-winner Bale front and center. 
While speaking with the Skip Intro podcast, Cooper discussed how, over the course of his career, he's naturally leveraged Bale's clout and popularity, saying he specifically keeps the actor in mind when he's writing projects. While his debut flick, "Crazy Heart," was written for Jeff Bridges, subsequent projects like "Hostiles," and the recently released "Pale Blue Eye" were written specifically for Bale. This, of course, doesn't mean that Bale always bites. "I've sent Christian plenty of scripts that he doesn't want to do," Cooper said. "But he sees all my scripts first, I hate to say."
Because they've worked together so much in recent years, Cooper is able to understand Bale's process, which makes productions far more manageable. "Christian always sets the tone that it's going to be tough, but we're going to get through it and there will be no complaining," Cooper discussed. "Christian's the first one on set, the last one to leave."
How does Bale, who has worked with prolific directors like Christopher Nolan and Steven Spielberg in the past, see his relationship with Cooper? "He's a true director in terms of having a very strong point of view, but being very collaborative at one in the same time," the "American Psycho" actor said. Bale continued by admiring Cooper's relentless and obsession when it comes to creating projects that ask meaningful questions.