Criminal Minds: Evolution Fans Are Starting To See Bailey In A Different Light
Michael Yarish/Paramount+
So far during his time as FBI Deputy Director on Paramount+'s "Criminal Minds: Evolution," Doug Bailey (Nicholas D'Agosto) has been raising hackles left and right at the Behavioral Analysis Unit. Beginning with his debut on the show in the "Just Getting Started" episode that kicked off the most recent season, Bailey has seemed to be doing everything in his power to impede the BAU's work on the all-important investigation of the ruthless criminal enterprise run by Elias "Sicarius" Voit (Zach Gilford).
In this respect, Bailey appears to be determined to show that the BAU is so badly outdated that it must be forced to institute major changes in order to be effective. As a result, some on the unit are beginning to feel that Bailey's actions are only intended to benefit him at the cost of the unit's cohesion and performance. And as the series' early episodes have played out, Bailey's intrusions into the team's operations have only grown more egregious. In fact, the character's machinations prompted one totally fed-up fan on Reddit to declare, "I am not normally a violent person but I will happily sit through a whole episode of watching a serial killer slowly and painfully torture and kill Bailey."
With the series' most recent installment, however, a few charitable "Criminal Minds: Evolution" viewers are starting to change their tune about Bailey.
The latest episode has some fans re-evaluating Bailey's character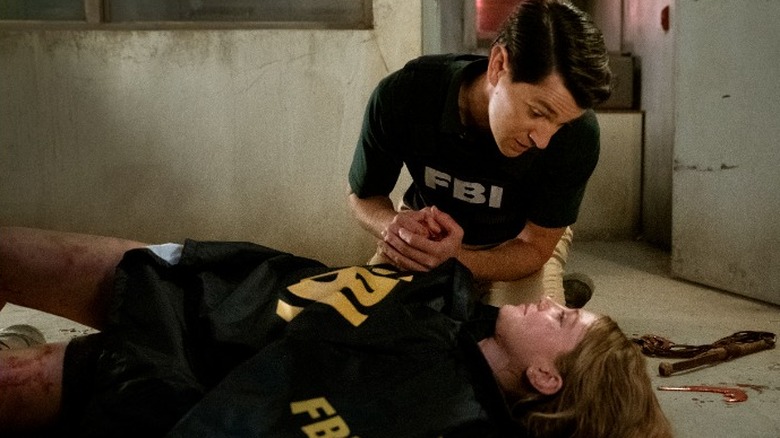 Bill Inoshita/Paramount+
Based on his actions in his initial outings on "Criminal Minds: Evolution," Doug Bailey would seem to be exclusively driven by a hunger for power and self-advancement. But the show's recent episode "What Doesn't Kill Us" reveals another side of the character, as Bailey defends the BAU in a meeting with the Attorney General and also displays his compassion and empathy while comforting an injured victim.
In response, several fans took to Twitter to voice their approval of this character's sea change, with @LizaAndTheCats saying, "I hate Bailey a lot less now comparing to when the show started. He's not a smug prick any more." Likewise, @dombo_nation chimed in to Tweet, "I really like Bailey in this episode. Very charming and sweet."
A number of Redditors also got on board the Bailey train, as u/SHIELD_Agent_47 gushed, "Wow, Bailey impressed me with his interview skills and handling fieldwork only a little wet [behind] the ears!" And Reddit fan u/PianoPiuPiano joined the discussion to applaud Bailey's newly relatable persona, saying, " Bailey is such an interesting character. I knew he wasn't going to be a one-dimensional jerk when I saw the casting."