Lacretta Preferred Filming Night Court Scenes In Front Of A Live Audience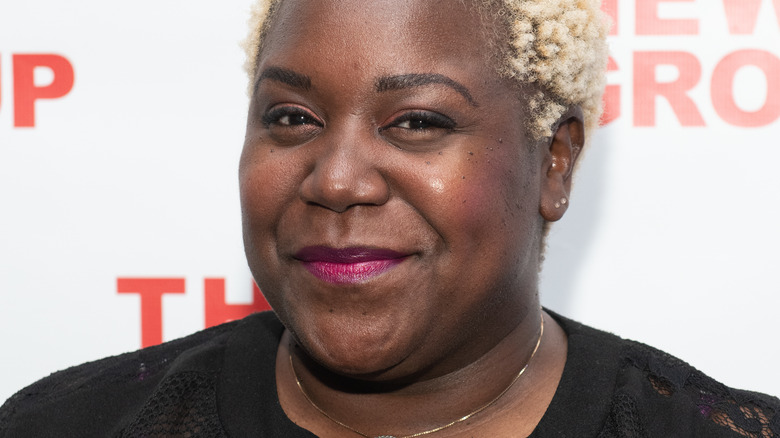 Noam Galai/Getty Images
Typically, rebooting a classic TV series necessitates certain challenges that don't factor into the making of new, original shows whatsoever. Such is the case for the "Night Court" revival that premiered in January of 2023, based on the sitcom of the same name that originally aired through the mid-to-late 80s and into the early 90s.
For instance, one challenge the architects of the new "Night Court" faced was attempting to justify the show's existence beyond simply serving as a nostalgic throwback. Fortunately for those worried about this possibility, early impressions characterized the "Night Court" revival as more than just nostalgic, succeeding on its own merits. That said, some viewers are unimpressed with the new "Night Court" nevertheless.
Lacretta is a key member of the "Night Court" revival's cast as bailiff Donna. In one interview, Lacretta revealed she stopped watching "Night Court" in its original incarnation once she was cast in hopes of developing her character entirely on her own, uninfluenced by her predecessors. Fortunately, Lacretta is a seasoned actor with the experience to do just that. Furthermore, as she detailed in an interview, her theater background has conditioned her to prefer filming in front of a live audience, preparing her well for this brand new TV role.
Night Court filming on a soundstage reminds Lacretta of her theater days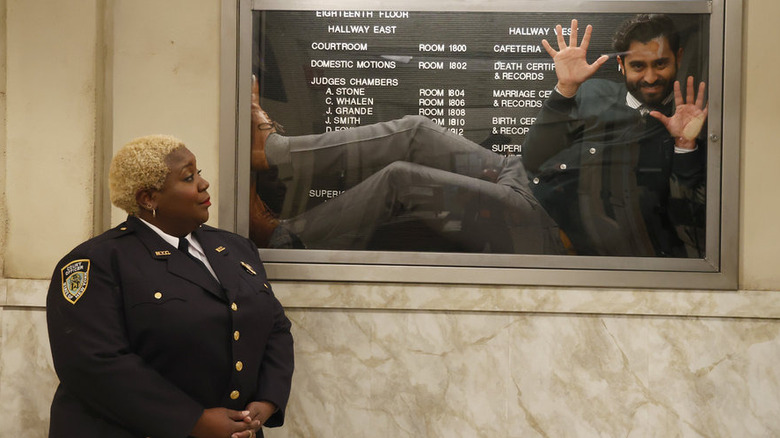 Jordin Althaus/NBC/Warner Bros. Television
Just like its namesake, the new "Night Court" is a multi-camera sitcom, filmed in front of a live studio audience on a soundstage. In an interview theater website TheaterMania published shortly after the "Night Court" revival's January 17 premiere, Lacretta shared her thoughts on the show's soundstage environment, revealing why she finds herself particularly well-suited to it.
Lacretta spoke about the manner in which "Night Court" is filmed in response to a question about how her background as a live theater actor might have prepared her for her new "Night Court" role. "We have a live audience, so we're on set basically the way we're onstage," Lacretta said. "We got these three walls that are finished and then we got this fourth wall that is the audience and another fourth character that is the audience, so that translated seamlessly for me."
She then went on to describe multi-cam sitcoms as more of a challenge comparatively, given that there's no audience on hand to provide instant feedback, requiring actors, rather, to trust that their performances will land with viewers at home.
Lacretta also shared this perspective in a prior MovieWeb interview. "It was so much the same thing, down to having that immediate response of laughter or surprise," she said, comparing her Broadway acting career to "Night Court" and reinforcing just why she's the right choice for her role.