Lacretta Stopped Watching Night Court Immediately After Landing A Role On The Reboot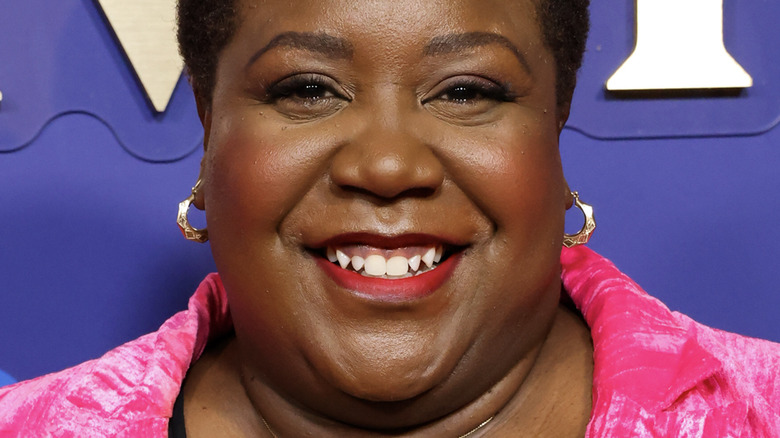 Rodin Eckenroth/Getty Images
"Night Court" is the latest sitcom to receive the reboot treatment, and it's been getting some positive feedback. Unlike some reboots, "Night Court" offers more than rehashed nostalgia, with viewers praising the show for finding a happy balance between old and new.
The original "Night Court" ran from 1984 until 1992 and revolved around an inexperienced judge who spends each episode tackling interesting cases in the titular court. The reboot is a continuation that centers on the judge's daughter (played by "The Big Bang Theory" star Melissa Rauch), who's been tasked with continuing her father's legacy in the legal profession. John Larroqutte, who played the womanizing prosecutor Dan Fielding on the original "Night Court," has also returned to the fold, portraying a crankier version of his beloved character.
Melissa Rauch intends to uphold the legacy of "Night Court" as she's a fan of the original sitcom. However, her co-star, Lacretta, avoided the '80s series for a while — but she had a good reason for doing so.
Lacretta wanted to make her Night Court character unique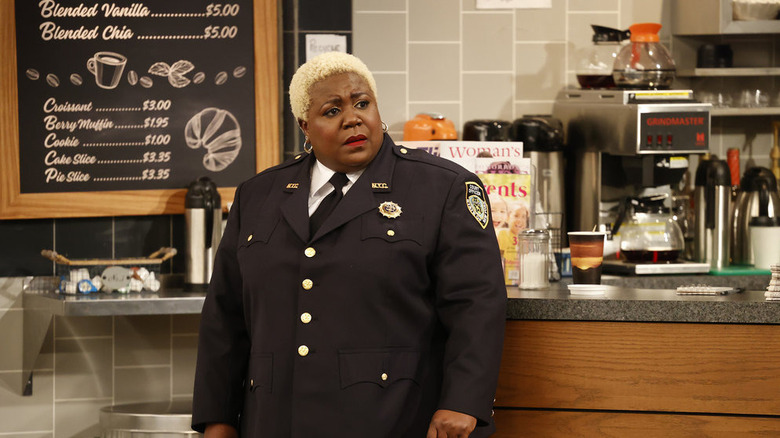 Jordin Althaus/NBC/Warner Bros. Television
Lacretta, who plays a bailiff named Donna on "Night Court," recently spoke to TheaterMania about the show. The conversation saw her open up about everything from playing Donna to working with Melissa Rauch and John Larroquette, among other subjects. During the conversation, the actress also revealed that she only watched the bare minimum of episodes of the original series before accepting the role of Donna.
"Once I had an appointment and had my self-tape submitted, I didn't watch the show anymore. Just because I didn't want to be influenced even though the influence was going to be good," Lacretta said. "I wanted to stand in my own character because Gurgs is her own character and is not Marsha Warfield, and she's not Richard Moll."
Fortunately, the new "Night Court" doesn't require fans to have any knowledge of its predecessor, and the cast members aren't interested in repeating the past. Original star Larroqeutte recently told Parade that he only agreed to be a part of the reboot so that he could explore a new side of his character, in addition to knowing that he'd be working with some new people.