Whatever Happened To Dr. Stephanie Edwards From Grey's Anatomy?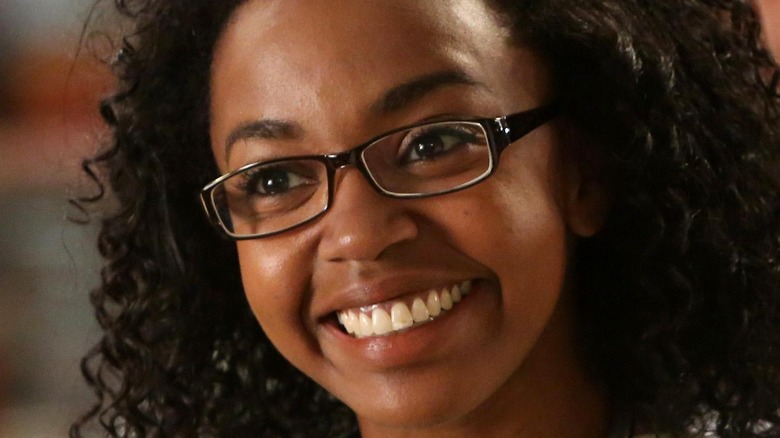 ABC
In a show as dramatic and long-running as "Grey's Anatomy," which has been on the air since 2005 and still shows no signs of slowing down, it makes sense that you'd see doctors (and the actors who play them) come and go. Dr. Stephanie Edwards, played by Jerrika Hinton, joined the sprawling ensemble cast of "Grey's Anatomy" in Season 9 as a surgical resident. She lasted on the show for five seasons until, after a devastating hospital fire that gave her severe burns, she made the decision to spend some time away, determined to see the world outside the four walls of the hospital. Still, Edwards survived her time at Grey Sloan Memorial Hospital, which is more than many of the doctors on "Grey's Anatomy" can say. 
For her part, Jerrika Hinton reportedly made the decision to leave the show because of an interest in pursuing other creative opportunities. In an interview with the Hollywood Reporter, Hinton explained her departure, saying, "Shonda and I had a meeting at the beginning of Season 13 where we talked about my departure and my creative process, and she was very supportive of my wishes. And I am eternally grateful to her for understanding." Although her days with "Grey's Anatomy" are over, Hinton has continued to work in Hollywood, building an enviable career.
Thriving on Television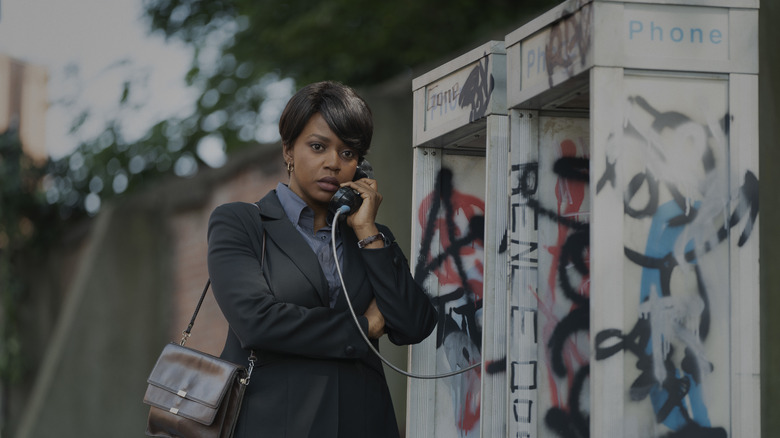 Amazon Prime Video
The job Hinton initially left "Grey's Anatomy" for was a recurring role on the 2018 HBO series "Here and Now," a dark comedy about a blended family in which Hinton played Ashley Collins, a successful entrepreneur adopted by her parents from Liberia. Although the series only ran for one season before being cancelled, it provided Hinton with a stepping stone between "Grey's Anatomy" and her later television work. 
From 2019 to 2021, she had a five-episode arc on the Apple TV+ M. Night Shyamalan series "Servant" as Natalie Gorman, a friend of the main character who proposes the idea of a reborn doll to help cope with the grief of losing a child. Most recently, Hinton has been a cast member on the Amazon Prime Video television series "Hunters," alongside Al Pacino and Logan Lerman. Her character, Millie Morris, is an FBI agent who crosses paths with the Hunters as they attempt to fight against Nazis in 1970s New York who are determined to bring about Hitler's proposed Fourth Reich. The series recently premiered its final season.
Post-Grey's Anatomy Film Roles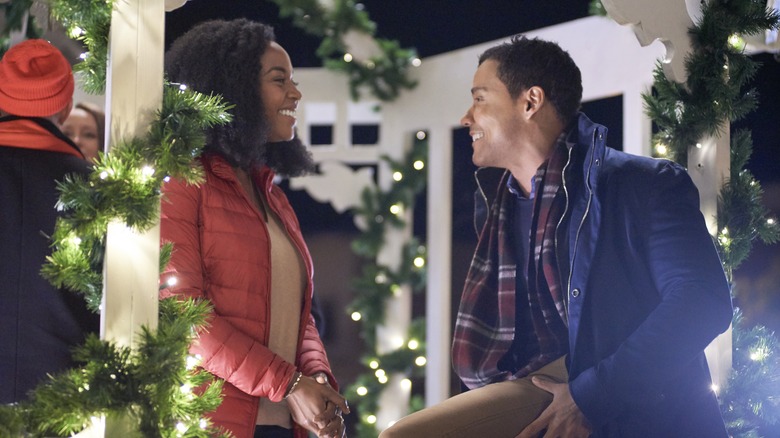 Hallmark
Although the bulk of Jerrika Hinton's work has been on television, she has occasionally branched into film since leaving "Grey's Anatomy" — typically in the form of made-for-TV movies. In 2018, she played the role of Liddie in "Doxxed," a TV film about an Asian American woman forced to examine her own racial prejudices after posting something inflammatory on the internet. 
That same year, she starred in the Hallmark original Christmas movie "A Majestic Christmas," playing a successful big city architect commissioned to redesign her hometown's historic theater, turning it into a multiplex and drawing the ire of everyone in her local community. Inevitably, sparks fly with the theater's new owner, as they attempt to negotiate the remodel in time for Christmas, saving the spirit and personality of the building. Although she has these few film credits to her name, Hinton's wheelhouse seems to be in television.
Upcoming Projects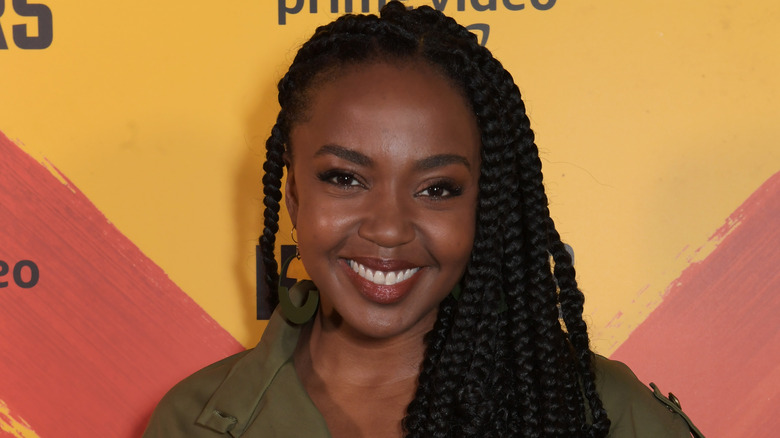 David M. Benett/Getty Images
With "Hunters" wrapping up, Hinton has a few new projects on the horizon. The most promising of these is her recently announced role in the Netflix limited series "A Man in Full," which will be headlined by Jeff Daniels and Diane Lane. Based on a 1998 novel by Tom Wolfe, the series revolves around a high-level real estate executive in Atlanta, whose financial difficulties spawn a horde of so-called "sharks," looking to take advantage of his sudden and precipitous downfall. 
Hinton is slated to play Henrietta White, the wife of a character who struggles to navigate the moral ambiguities of the cutthroat business world. With Oscar winner Regina King on board as both producer and the director of three episodes, "A Man in Full" looks to be a promising new entry in Netflix's streaming catalog. Although Netflix hasn't announced a release date yet, it seems likely that this show will hit the streaming service sometime in 2023.