Shameless' Cameron Monaghan Was Afraid His Toes Would Need To Be Amputated After This Scene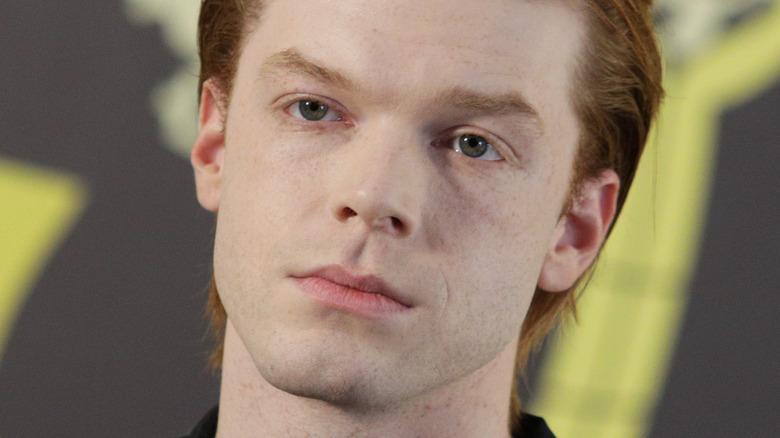 Rosdiana Ciaravolo/Getty Images
If the boundary-pushing family dramedy "Shameless" is remembered for only one thing after its lengthy cable TV stint, it should be for showcasing one of the more eclectic casts of characters to ever grace the airwaves. That motley crew of misfits roamed the South Side of Chicago for 11 seasons, wreaking all manner of havoc on their friends and foes, and frequently even themselves. While the gang's endless misadventures varied between hilarious and heartbreaking, few of the Gallagher tales ran the gamut with quite as much frequency as middle-child Ian Gallagher.
The tenacious, but often aimless Ian (played by Cameron Monaghan), deals with everything from his own sexuality and genealogy, to a prison stint and bipolar disorder over the course of the show's run. He is, of course, also one-half of the series' most consistent, and best-loved couples with Mickey Milkovich (Noel Fisher). Through it all, Monaghan — who landed the role in his early teens — captured every tricky nuance of the character with a performance as emotionally resonant as it often was unabashedly goofy.
Like his cast mates, Monaghan regularly went the extra mile in making his "Shameless" role as authentic as he could. And according to the actor, that approach left him worried his toes might need to be amputated early in his "Shameless" tenure.     
A shoeless dash through frosty Chicago streets had Monaghan worrying about frostbite
Monaghan made that surprising admission during a 2021 interview with Nerds of Color, in which he discussed one of the craziest scenes he shot on "Shameless," where he and Jeremy Allen White (who played Ian's brother Philip Gallager) run shoeless through the streets of Chicago. But Monaghan revealed he legitimately feared for his health while shooting it.
The actor said, "No one would even think of it as a thing, but the scene in the pilot episode, Lip and Ian jump out of like a window and they run out of a house to escape an angry parent, right? And they're kind of running in a rush. So they run out in their socks..." Monaghan pointed out that the scene was shot on location in Chicago in the middle of a January cold snap, meaning the streets were covered in real snow and ice. "I actually thought my feet were going to like fall off," he said. I thought we were going to have to amputate a toe because of frostbite."
Per the actor, he and White were asked to perform the scene several times, with Monaghan admitting they were bent on proving their mettle by pushing through their misery. "I definitely learned a lesson of like, when something is a problem, you have to say it's a problem," he said. It's safe to assume Monaghan never endured that sort of problem again.