The Impractical Jokers Made Joe Extra Nervous By Bringing His Wife On The Show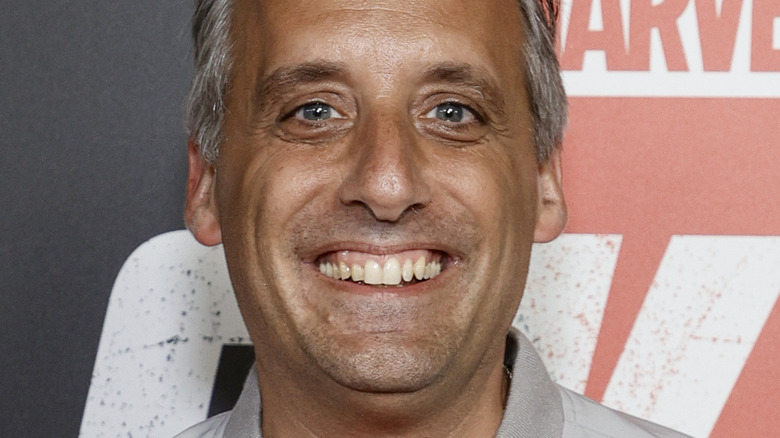 Jamie Mccarthy/Getty Images
No matter what time or day of the week you do so, chances are if you flip on truTV, you'll be met with "Impractical Jokers." Not long after it arrived in 2011, the prank show became its top title, and for good reason. Week in and week out, the show would see four lifelong friends — Joe Gatto, Sal Vulcano, Brian "Q" Quinn, and James "Murr" Murray — put each other through a string of grueling challenges. Some are embarrassing, while others lean more in the painful direction, but more often than not, their antics are endlessly entertaining.
A big reason for the comedy of "Impractical Jokers" stems from the camaraderie among the four hosts. Joe, Sal, Q, and Murr have spent decades playing tricks on each other, doing so long before cameras caught their hijinks for TV audiences to enjoy. As a result, they know the ins and outs of what it takes to break one another, and they've made sure to update their playbooks accordingly as their lives changed. That held especially true for Joe, who endured some pretty rough moments thanks to his buddies before departing "Impractical Jokers" in 2022.
Of the many ruthless practical jokes and unwanted surprises Q, Sal, and Murr put Joe through, bringing his then-wife Bessy on "Impractical Jokers" was among the most nerve-wracking. Here's why.
The presence of Joe's wife made him so nervous that he lost a challenge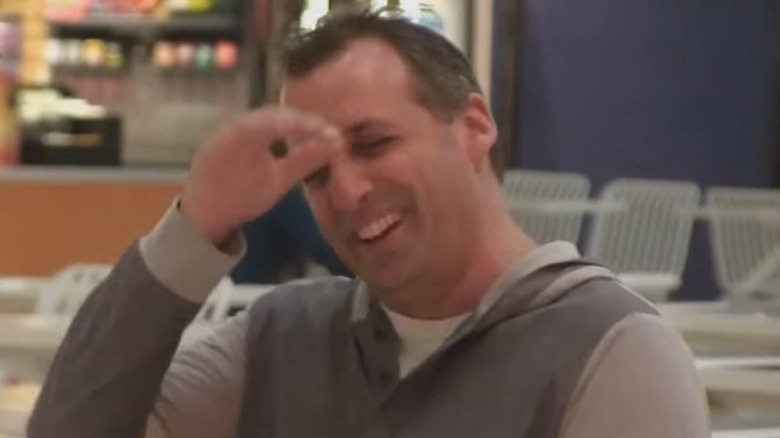 truTV
On the truTV YouTube channel in 2015, Sal Vulcano fielded fan questions about "Impractical Jokers" and shed some light on the gang's use of Joe Gatto's wife to make him lose a challenge. When dared to kiss a stranger in Season 4's "The Dream Crusher," he simply couldn't do it in front of Bessy, resulting in him giving up while sweating like crazy and struggling to calm his nerves. "I don't think out of the whole time we've ever done the show, Joe has been more nervous to or about anyone or anything than his wife coming on. That was definitely bringing out the big guns," Sal said, noting that they sadly couldn't bring her on the show often due to her own hectic schedule.
In 2021, Joe and Bessy made the decision to separate, and not long after, Joe announced his decision to leave "Impractical Jokers" behind. He has explained that he wants to focus on being a father and taking care of his children, Milana and Remo. Despite this career change, Joe has reassured fans that he's still as close with Sal, Q, and Murr as ever, telling the New Hampshire Union Leader, "That's the biggest thing people worry about, that our friendship is gone, and that couldn't be more untrue...I see the boys all the time. It's just that chapter together has ended."
Even though Joe Gatto is no longer an "Impractical Jokers" regular, at least fans have years of his hilarious moments from the show to look back on. Although, the time his friends used Bessy against him is likely a day he'd prefer to forget.