Whatever Happened To Emily Sweeney From The Big Bang Theory?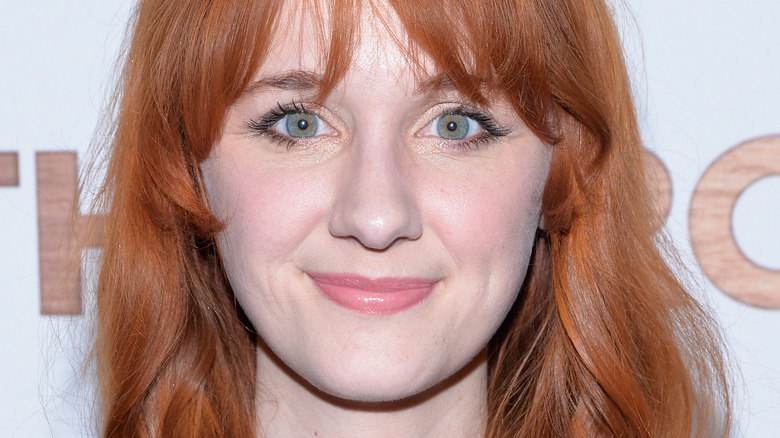 Michael Tullberg/Getty Images
Being on the air for over a decade allowed "The Big Bang Theory" to constantly switch up its roster of characters, inviting new players to interact with its leads. While Chuck Lorre's hit CBS sitcom continued to focus on the lives of Sheldon Cooper (Jim Parsons), Leonard Hofstadter (Johnny Galecki), and their friends as it entered double-digit seasons, the series never shied away from shaking up its main cast. Consider Amy (Mayim Bialik) and Bernadette (Melissa Rauch), two characters who were first introduced in Season 3 as guest stars. The duo was later promoted to series regulars by the time Season 4 came around.
Stuart Bloom actor Kevin was afforded the same opportunity as Bialik and Rauch when Season 6 entered production. The character was first introduced in Season 2 and later grew to become a key part of the show, making it all the way to the finale. Fans of the series might also remember that Leslie Winkle (Sara Gilbert), who first appeared in Season 1 as a guest, was given a starring role in Season 2. Winkle would continue to appear throughout the show's run.
The final addition to the main roster was Emily Sweeney, who was first introduced in Season 7. After two consecutive seasons of guest appearances, actress Laura Spencer was given the bump to main player in Season 9. Dr. Sweeney played a pivotal role in shaping Raj's (Kunal Nayar) arc as the series wrapped up, at one point being his love interest. Though things ultimately didn't work out between the two, Emily continued to live her best life, and the same can be said for the actress behind her.
Guest appearances have kept The Big Bang Theory star busy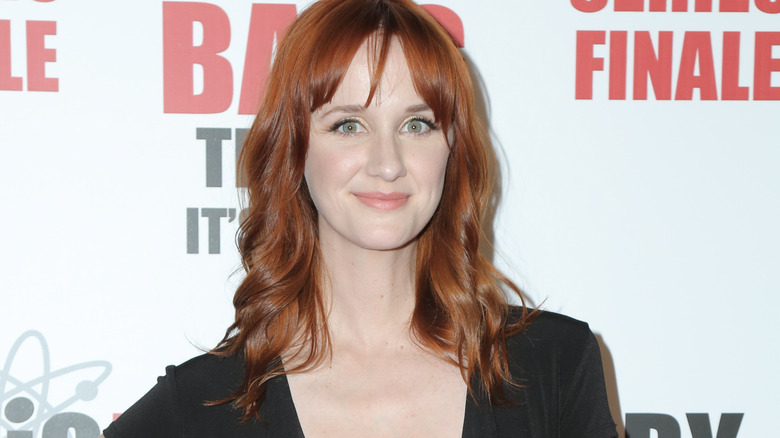 Kathy Hutchins/Shutterstock
Since wrapping up her tenure as Emily Sweeney on "The Big Bang Theory," Laura Spencer has kept a low profile. While she starred on the CBS sitcom, Spencer also appeared on Fox's comedic crime procedural "Bones" as Jessica Warren, appearing in over 10 episodes. Her character arc on the Fox series wrapped up in 2017, the same year she retired from her "Big Bang Theory" role. Seeing as she played both roles at the same time, Spencer can appreciate both Emily and Jessica's similarities and differences. "I think they're obviously very different women, but I think what's neat about both characters is that they are intelligent, funny women, and strong characters in that way," the actress told The Wrap.
That year, she produced an Indiegogo campaign for a short film/proof of concept. Titled "Likeness," the initial iteration of the project raised $40,000. The final project, which she also helped co-write, would later be released in 2019, per IMDb. In 2018, she made a brief guest appearance on "Get Shorty." 
2021 proved to be a major year for the star. Spencer popped up in the Taika Waititi-produced "Reservation Dogs" as Ms. Rothrock. The FX series has gone on to become a fan favorite and was recently nominated for Best Comedy Series at the Golden Globes. The star also lent her talents to the disaster film "13 Minutes." Featuring Amy Smart and Trace Adkins, "13 Minutes" follows an Oklahoma town that braces for a major tornado.