The Big Bang Theory Star Laura Spencer Admires Emily's Strong Presence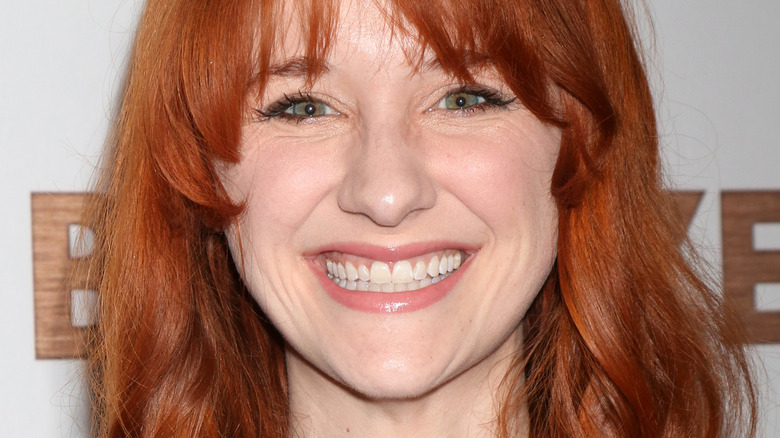 Kathy Hutchins/Shutterstock
To an arguably greater degree than any other hit sitcom of its time, CBS's "The Big Bang Theory" is one of those shows that prove television series can be rapidly mutating beasts. While the series started out with an ostensible central focus on a well-defined trio of characters — Sheldon Cooper (Jim Parsons), Leonard Hofstadter (Johnny Galecki), and Penny (Kaley Cuoco) — it famously developed into much more of an evenly-distributed ensemble affair over the years, bringing in more and more series regulars as it went along.
In addition to the increased roles for Howard Wolowitz (Simon Helberg) and Rajesh "Raj" Koothrappali (Kunal Nayyar), Season 4 introduced Bernadette Rostenkowski (Melissa Rauch) and Amy Farrah Fowler (Mayim Bialik) to the main cast. The addition brought a welcome dose of gender parity to the show's character dynamic. Comic book shop owner Stuart Bloom (Kevin Sussman), a perennial recurring star, eventually became a main character in his own right toward the end of the show's run. And Sarah Gilbert was also credited as a regular in Season 2 with her performance as Sheldon's science rival, Leslie Winkle.
There is also one actor who was also a series regular at one point in the show's run, but isn't often remembered as such: Laura Spencer, who played Raj's love interest, Emily Sweeney. Spencer has made no secret of her appreciation for the character and the role fulfilled by her on the show.
Laura Spencer is proud to have played a strong woman on TV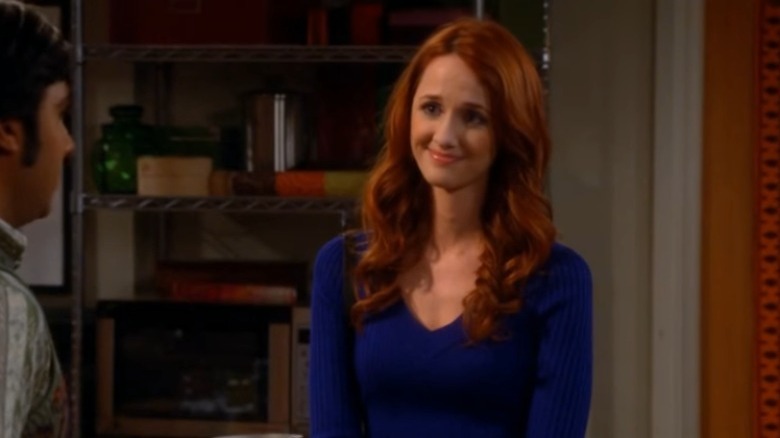 CBS
The character of Emily Sweeney originally joined "The Big Bang Theory" in Season 4. She is a dermatologist with a passion for the macabre who meets Raj through a dating app. However, Emily doesn't initially find Raj's personality appealing. Raj then has Amy talk to Emily in his stead, and, after a series of bumbling misadventures, the two finally manage to hit it off. Emily then becomes Raj's primary love interest for the following two seasons; in Season 9, the show began to officially credit Laura Spencer as a series regular. But that post didn't last long, as Raj and Emily broke up at the end of that season.
Spencer has expressed a lot of affection for the quirky, outspoken, and eccentric character she got to play in Emily. In 2014, The TV Watchtower interviewed Spencer about the role, and she spoke glowingly about it. Asked what aspect of Emily she admired most, Spencer said, "I feel very fortunate to be playing a strong, independent, smart woman on a TV show. I think it is really cool that she speaks her mind, that she's opinionated, that she has a sense of humor." She also admitted to loving the experience of performing in front of a live studio audience and witnessing fans' passion firsthand. "They are so loving and supportive through the whole taping. That's just been a real joy to see and experience."