Law & Order's S. Epatha Merkerson Once Had An Interesting Run-In With Undercover Cops After A Bust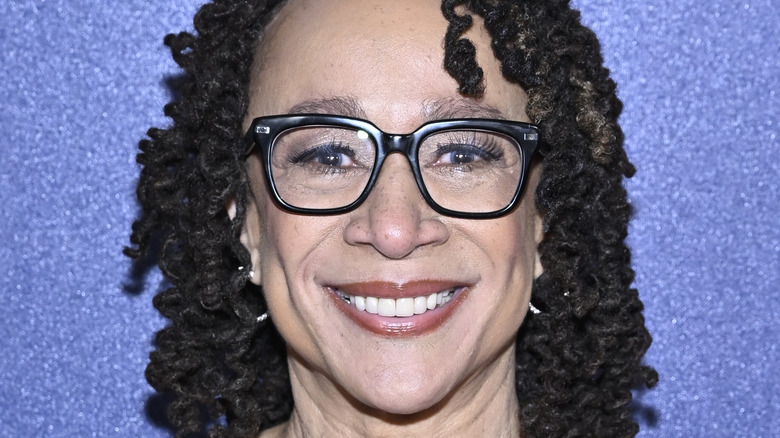 Roy Rochlin/Getty Images
After sixteen years playing Lieutenant Anita Van Buren on "Law & Order," S. Epatha Merkerson is one of the few people who can say, "I'm not a cop, but I play one on TV," and have it mean something. The Lieutenant of the 27th Squad is one of the longest-running characters in the whole "Law & Order" universe, right up there with the likes of Mariska Hargitay's Olivia Benson and Sam Waterston's Jack McCoy. In fact, she is the "Law & Order" star with the most original series appearances.
For understandable reasons, most of the "Law & Order" universe's long-standing veterans are easily recognized by the law enforcement community. Jerry Orbach, who spent twelve years playing Detective Lennie Briscoe, said as much in a 2004 appearance on "Late Night with Conan O'Brien." O'Brien himself observed that real police tended to treat Orbach as if he were an actual member of the force. "It's an amazing thing," replied Orbach. "They're very sweet. New York cops are terrific to me. And I love it when they say, 'keep making us look good.'"
Merkerson, for her part, has also had her share of encounters with on-duty police. Though, from the sound of it, they've been a bit more dramatic.
S. Epatha Merkerson almost interrupted an undercover operation
Speaking with the Archive of American Television in 2013, S. Epatha Merkerson recounted an experience driving through Upstate New York with a friend some years before. As her friend waited in the car, she went into a convenience store to pick up a few items. Coming out, she was immediately confronted by several plain-clothes police officers. But they weren't there to question Merkerson.
"As I'm coming out of the store, these undercover guys come over," she said, "and they're like 'Lieu! Wait, Lieu!'" referencing the nickname used for Van Buren by Detectives Briscoe (Jerry Orbach) and Green (Jesse L. Martin). "Lieu, listen, listen, we're gonna help you, but listen, we wish we were at the two-seven.'" The officers then literally helped Merkerson bring her items back to her car.
Only then did her friend inform her of what had happened while Merkerson was inside the store. Right after she entered, a van full of undercover officers pulled up and handcuffed a man before throwing him in. Even amid all the excitement, some officers noticed that the actor who played Lieutenant Van Buren was inside the store. So while Merkerson didn't miss the adulation, she did miss the action.