Why Audiences Connect With Leanne's Dark Character Arc According To M. Night Shyamalan - Exclusive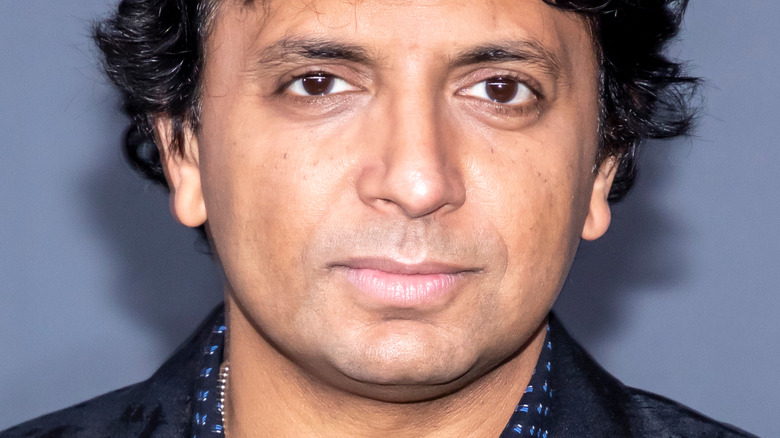 Sam Aronov/Shutterstock
The fourth and final season of the Apple TV+ thriller "Servant" is here, following Dorothy (Lauren Ambrose) and Sean Turner (Toby Kebbell) after they hire a mysterious nanny, Leanne (Nell Tiger Free). The odd thing is that Leanne is hired to care for their reborn doll, Jericho. Even stranger is that Jericho comes alive as the nanny's supernatural abilities emerge. Season 4 sees Leanne's supernatural powers increase even more while her war with the Church of the Lesser Saints finally comes to a head. 
Leanne's mysterious capabilities have long been part of the series' mystique. Throughout the series' run, her role in Jericho's rebirth and her bizarre slew of powers have been the subject of many-a-question for "Servant" fans. With Season 4 wrapping up, it's appropriate that Leanne has never been more powerful, but she's also increasingly enamored with her destructive potential. In an exclusive Looper interview, executive producer M. Night Shyamalan discusses why Leanne's darkness is so engaging for audiences. 
Audiences love seeing an underdog snap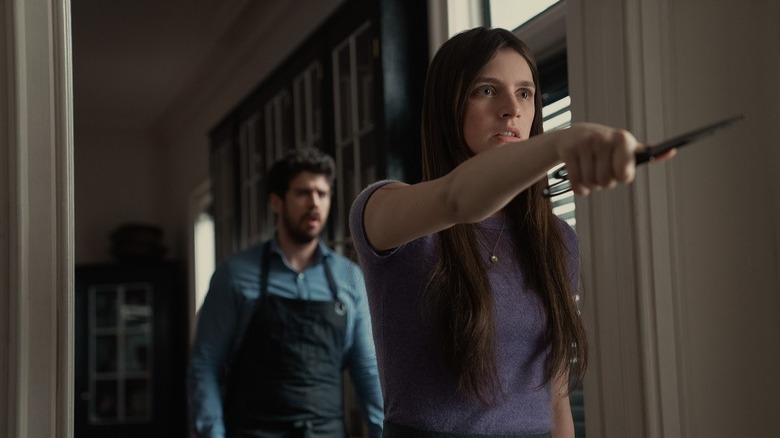 Apple TV+
In the final season's first episode, Leanne's confronted by the Church of the Lesser Saints in a tense outing that turns out badly for the Church. M. Night Shyamalan, who is no stranger to narratives about powers, begins the interview by explaining why he found this specific story so compelling. 
"I love those stories," Shyamalan said, "the iconic stories in other mediums where an innocent who is pushed too far becomes powerful in a dark way ... [It] is so delicious when we come across it, whether it's 'The Godfather' or the play 'Wicked' or a million versions of 'Oh, yeah. We love this.'" 
The next question, of course, is why these stories have such a profound impact, and the seasoned filmmaker behind "The Sixth Sense," "Unbreakable," and "Split" has an idea why that may be. "It's wish fulfillment a little bit," Shyamalan said, "because when we're hurt, we wish we could become this dark thing that dispenses fear and everything." It's exactly this process that sends Leanne on her downward spiral; although, it's a trajectory she enjoys.
"I think Leanne is very much enjoying this," Shyamalan said, "and [she's] tired of being picked on and told 'you're wrong' and 'a mistake,' so she gets comfortable with causing pain." What intoxicates Leanne about her destructive abilities is exactly why, on some level, we want them so much. It's fun to see underdog characters finally snap and lash out at the ones pushing them down, and that's exactly what Leanne does.
"Servant" Season 4 is available now on Apple TV+.