Arrow: Colton Haynes Returning As Series Regular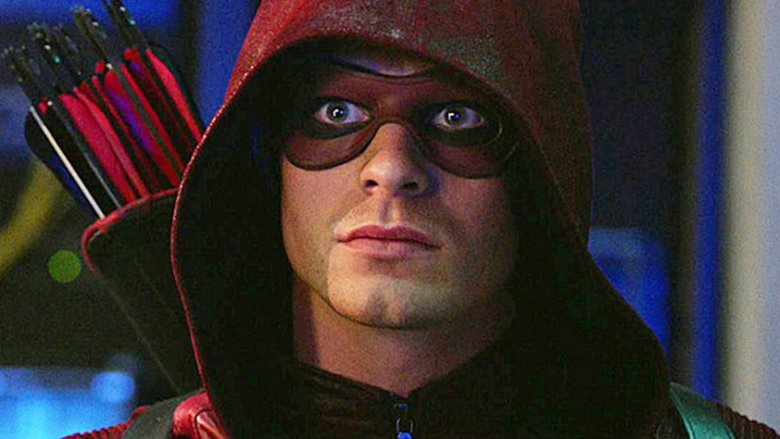 The CW
It's reunion time on The CW's Arrow. The network has announced (via Deadline) that star Colton Haynes is circling back to, yet again, become a series regular on the popular superhero show.
Haynes joined Arrow as Roy Harper (better known as Arsenal) as a recurring character in the back half of the first season, later snagging a two-year deal in a series regular commitment at the start of the second season. When the actor's contract was up, he turned in his suit at the end of season 3, then swung back around in a recurring gig in season 6. Now, he's officially back for season 7. 
Arrow executive producers expressed excitement about the news, saying in a joint statement, "We're very fortunate and excited to welcome back Colton to Arrow. While we've always enjoyed Colton's returns to the show, we couldn't be more thrilled to have him return as a proper series regular and we're very excited about all the creative opportunities Roy Harper's return affords us."
Haynes joined in the merriment, adding, "I could not be happier to return to my role as Roy Harper alongside my Arrow family."
Haynes' return comes amid The CW handing the Greg Berlanti-produced drama a pick-up for season 7, as well as longtime Arrow favorite Thea Queen (also known as Speedy) saying goodbye to Team Arrow. The actress behind Thea, Willa Holland, departed from the series during season 6, episode 16. An OG cast member who appeared in 130 episodes of Arrow, Holland wanted to "stretch her legs and pursue other creative opportunities," and by the end of the fourth season, had "expressed a desire to reduce her episodic commitment to the show and that was sort of done in sort of conjunction with an indication that it was likely that she wouldn't want to renew her contract past season 6."
When one character exits, another one enters, right?
Arrow is one of ten recently renewed CW series, including The Flash, DC's Legends of Tomorrow, Supergirl, and Black Lightning.