Criminal Minds: Evolution's Unpredictable Storylines Reminded Joe Mantegna Of One Of His Favorite Comic Strips - Exclusive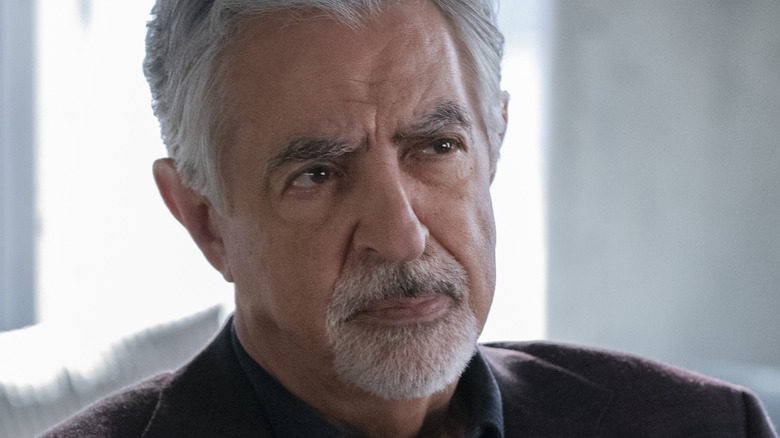 Michael Yarish/Paramount+
If you're a "Criminal Minds" fan, you probably wouldn't guess that the 1st-season storylines of "Criminal Minds: Evolution" made star Joe Mantegna chuckle a little — but that's basically what he did when he first read the scripts.
When "Criminal Minds" returned after being off the air for over two years, it not only came with a new name — "Evolution" — but also with a new direction.
On "Evolution," which streams new episodes on Thursdays on Paramount+, the agents at the FBI's Behavioral Analysis Unit (BAU) are focused on catching one overarching bad guy in its 1st season, which is considered by many — including cast and crew — to actually be the 16th season of the original series. Spearheading the search for a sophisticated cross-country serial killer is Mantegna as David Rossi, who we learn lost his wife during the time the show was on hiatus. We also learn that the BAU is in jeopardy of being dismantled.
When Joe Mantegna was asked during an exclusive interview with Looper if he was surprised by these revelations when he first got the scripts, Mantegna equated them to one of his all-time favorite comic strips.
Mantegna believes a two-frame comic strip sums everything up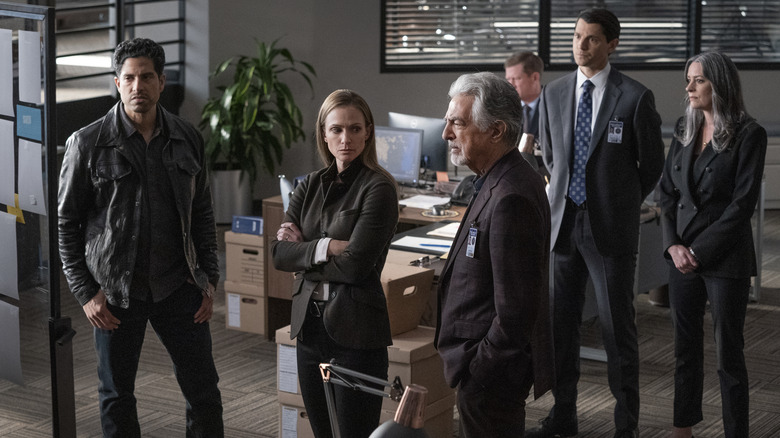 Michael Yarish/Paramount+
While Joe Mantegna admitted he was "somewhat surprised" by the direction "Criminal Minds: Evolution" decided to take, he more so looked at it as inevitable and out of his hands — which led him to recount a timeless comic strip.
"It made me think about one of my favorite cartoons," he said, "and it's just two frames. The first frame is a caveman looking up to the sky, saying, 'God, why are you doing this to me?' And the second frame is the voice of God saying, 'Why not?' It's a little of that. I thought, 'Okay, this happened, and now where do we go from here?' That's realistic. That's what happens in life."
Still, it leaves fans to ponder what will happen to Rossi and the BAU in the second half of the 1st season of "Criminal Minds: Evolution."
"Where does that lead us?" asked Mantegna. "[Rossi is] down, but is he out? Or is he going to get up again? That's the way life is too. So I was taken a little by surprise and like, 'Oh, so this is where we're going. Let's take that ride now. Let's see where that goes.'"
"Criminal Minds: Evolution" streams new episodes on Thursdays on Paramount+.