Gilmore Girls Fans Praise Lulu And Kirk For Being Perhaps The Healthiest Couple On The Show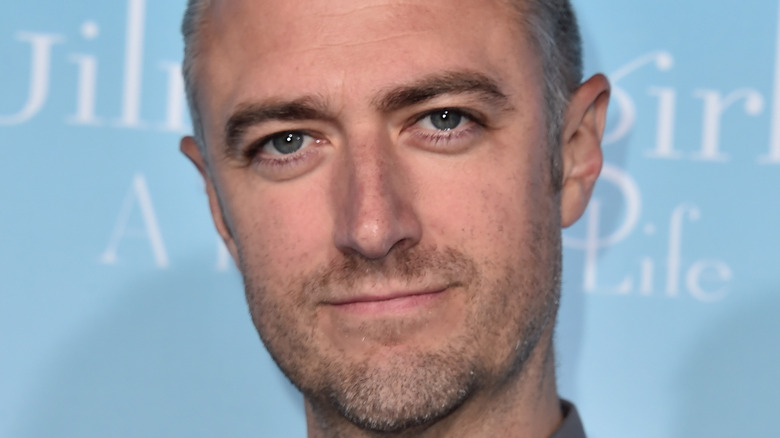 Alberto E. Rodriguez/Getty Images
Lorelai (Lauren Graham) and Luke (Scott Patterson). Rory (Alexis Bledel) and Dean (Jared Padalecki). Rory and Jess (Milo Ventimiglia). Sookie (Melissa McCarthy) and Jackson (Jackson Douglas). These are just a few of the romantic relationships that "Gilmore Girls" fans watched evolve over the show's seven seasons. The popular series follows Lorelai Gilmore, a single mom raising her teenage daughter, Rory, in the small town of Stars Hollow. Each spends the series navigating work, school, friendships, family, and love. While the show is known for depicting small-town life, complete with town meetings and knit-a-thons, it's also known for big romantic moments. This includes Max's (Scott Cohen) gift of one thousand yellow daisies, Lorelai and Luke's first kiss, and Dean's surprise Chilton visit that ends with Rory shouting, "Because I love you, you idiot!"
While big romantic gestures are sprinkled throughout the show, so are big breakups, including Lorelai's breakup with Luke. There's even a brief separation between Lorelai's parents, Emily (Kelly Bishop) and Richard (the late Edward Herrmann).
Of course, fans have their favorite "Gilmore Girls" couples, and some are even taking to Reddit to share why they believe that Kirk (Sean Gunn) and Lulu's (Rini Bell) relationship may be the healthiest on the show.
Why Redditors think Lulu and Kirk are perfect together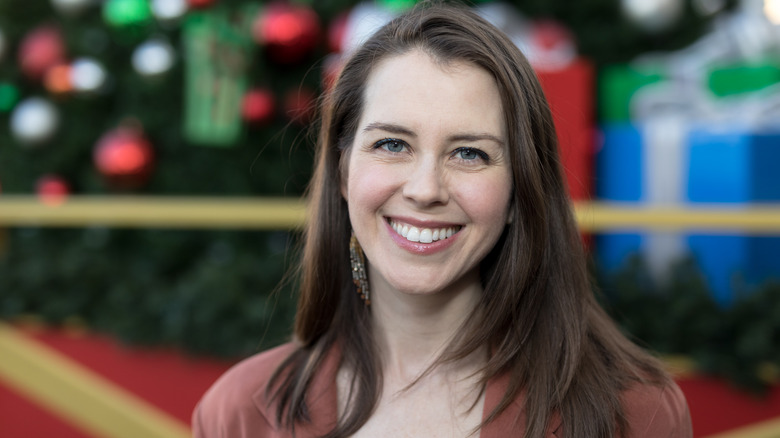 Greg Doherty/Getty Images for The Salvation Army
Sean Gunn (who may look familiar to "Suicide Squad" fans) became a scene-stealer on "Gilmore Girls" by playing Kirk, a hard worker who takes on any odd job and is always willing to help anyone that needs it. He's known for his unique outlook on life, and he meets his romantic match in Season 4, Episode 6, "An Affair to Remember," when his brother's ex-girlfriend, Lulu, heads into town. The two become a happy couple whose love shines in "Gilmore Girls: A Year in the Life."
But are they indeed a perfect match? Many Redditors in the subreddit r/GilmoreGirls think so. Redditor u/CassieofCrayons wrote, "I dare say it was the healthiest relationship on the show besides maybe Morey [Ted Rooney] and Babette's [Sally Struthers]." One commenter noted, "He loves her, makes sure she is happy, and always tries hard for her. She loves him the way he is ..." Kirk's efforts to make Lulu happy are well-documented throughout the show. One example is in Season 4, Episode 22, "Raincoats and Recipes." Kirk is hesitant about staying with Lulu at the Dragonfly Inn due to his night terrors. He asks Luke for help and even asks for modifications to their room. When it came to "Gilmore Girls: A Year in the Life," Gunn hoped that the couple would still be together and told Yahoo! Entertainment in 2016 that he had a simple request for them. "I'd like to hope that they're not living in Kirk's mom's basement," he said.