Abbott Elementary's Tyler James Williams Compares Gregory To Bland Pita Chips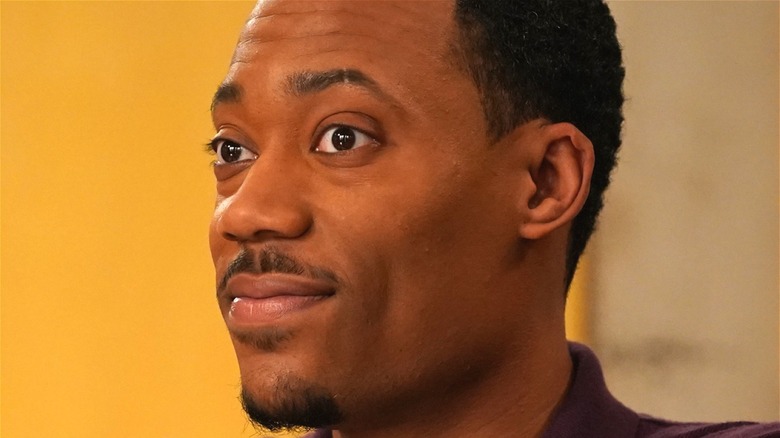 ABC/Gilles Mingasson
Although actor Tyler James Williams is still known best for his titular role in the beloved sitcom "Everybody Hates Chris," since 2021 he's been making a name for himself as one of the stars of television's hottest new comedy, "Abbott Elementary." The series focuses on a group of teachers working at an underfunded elementary school in Philadelphia, run by the laughably incompetent principal Ava Coleman (Janelle James).
Within the series, Williams stars as a substitute first-grade teacher named Gregory Eddie, who secretly has a crush on his series lead Janine Teagues (played by the show's creator Quinta Brunson). Despite only appearing in "Abbott Elementary" for two seasons, Williams has already achieved critical acclaim for his performance – earning himself an Emmy nomination for outstanding supporting actor in a comedy series (via IMDb).
Considering the immense amount of praise that Williams' performance has earned thus far, it may surprise some fans to learn that he actually thinks his character is comparable to "bland pita chips."
Williams says that he loves the unemotional side of Gregory's personality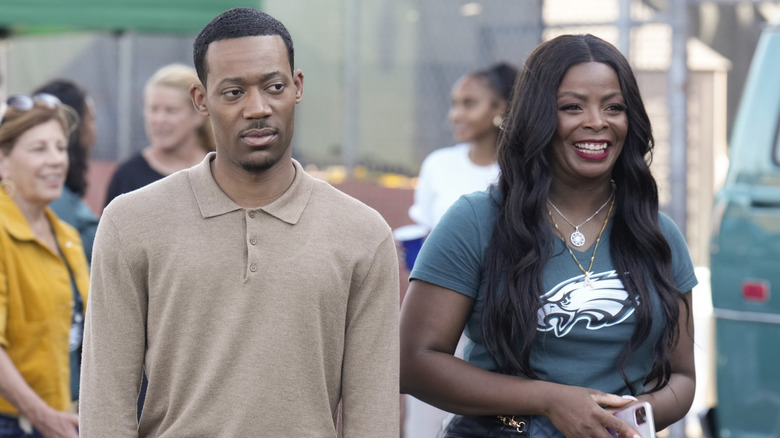 ABC/Scott Everett White
During a recent interview with GoldDerby on YouTube, Tyler James Williams was asked if he had a favorite line from "Abbott Elementary" thus far; one which might sum up the character of Gregory himself. Williams responded by saying that, rather than a line, what really seems to capture Gregory's character is the type of food he eats.
"One thing [people] haven't picked up on is whenever Gregory is eating something throughout a scene, it's usually this one container of super dry pita chips. With nothing on them," Williams explained. "It's so consistently bland. And there's something about it that just rests me right into him." Williams also praised the fact that Gregory is so non-adventurous in his eating habits, and how this simple fact (that Gregory doesn't enjoy food) is objectively hilarious.
Despite how jarring it might be to hear an actor praise a character for how bland they are, it's clear that Williams' comments come from a deep love for Gregory himself — and a love for how funny this kind of a bland character can be. It's clear that Williams absolutely adores this "non-emotional" side to Gregory's personality, and that Gregory's fascination with bland pita chips is the perfect embodiment of that aspect of his character.