M3GAN's Sequel Has Already Landed A January 2025 Release Date (& We Have The Perfect Title)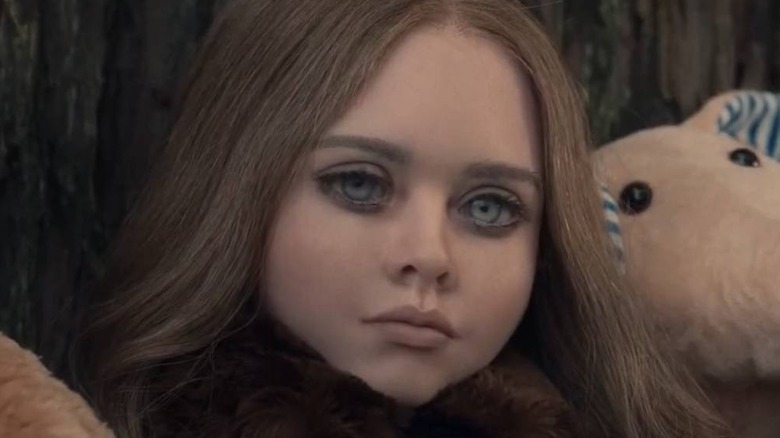 Universal Pictures
Who said January is a slow month for movies? 2023 kicked things off with a bang with a new horror icon to terrorize nightmares — "M3GAN." The film's your average killer doll story where a new toy with an advanced AI becomes friends with a little girl, going to great lengths to keep her happy and safe. This involves going on a killing spree while doing fabulous TikTok dances. 
It's easy to see why the film caught on with the masses, with it currently sitting at a 95% critics' rating on Rotten Tomatoes. Audiences seem really taken with the new horror icon as well, allowing the movie to gross $95 million worldwide as of this writing. With a reported budget of only $12 million, that's excellent news for Blumhouse. 
And it should come as no surprise that a sequel is now on the way. Of course, there were murmurings of more M3GAN before the movie even came out due to strong word of mouth, but now it's official that M3GAN will be back to terrorize everything in her path. 
It's M3GAN's world; we're just living in it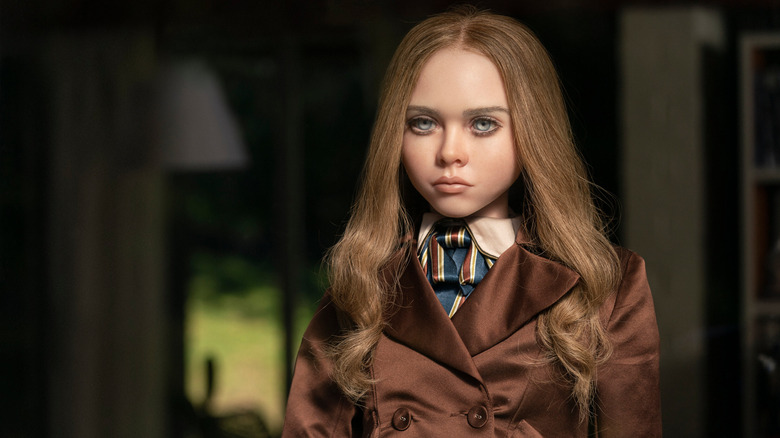 Universal Pictures
The Hollywood Reporter broke the story that a sequel to "M3GAN" is officially a-go and is set to come out on January 17, 2025. Much like how "Avatar" has placed its stake in December, the "M3GAN" franchise will continue to dominate at the top of the year. On top of that, the first movie's stars, Alison Williams and Violet McGraw, are also set to come back. They survived their first encounter with the artificially smart doll, but who knows how things will shake out for a second go-round? The screenplay is being penned by Akela Cooper, who wrote "M3GAN" in addition to "Malignant," and while director Gerard Johnstone hasn't signed on just yet, it sounds like producers want to bring him back. 
Now there's just the matter of what to call the masterpiece that will be the "M3GAN" sequel. THR reports it'll be titled "M3GAN 2.0," which makes sense. It's good, we guess. But there are just so many more possibilities. Why not confuse everyone and name the sequel "MEG4N." Is it the fourth one? No! It's the second, and you all just have to deal with it. 
But why stop there? Why not name the third one "MEGAN5" and have multiple M3GAN robots running amok? Naturally, you'll need a crossover event. Chucky's a bit too predictable, but we could always have "Meg vs. M3GAN," where M3GAN fights a giant shark. It's money on the table, Blumhouse. Your move.