In An Era Of Biopics, Michael Jackson Is Next With Antoine Fuqua Set To Direct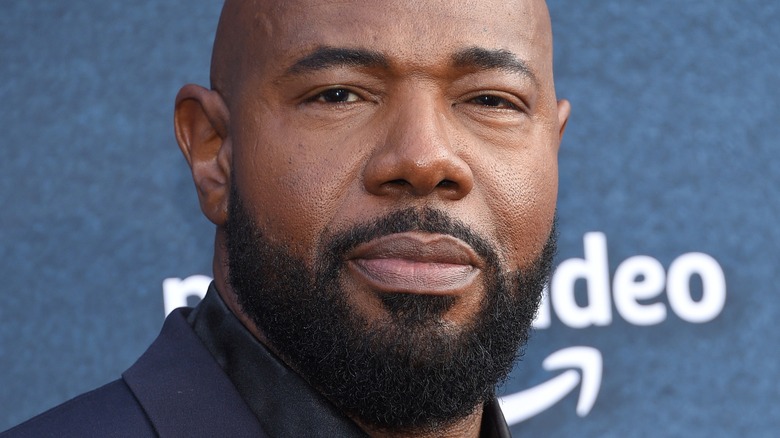 DFree/Shutterstock
Hollywood can't stop and won't stop making biopics about legendary musicians that are no longer with us. While movies focusing on the life story of world-famous musicians aren't a novel concept, as many great and some not-so-great biopics have hit theaters in the last 20 years, it certainly feels like there's been a drastic increase in recent years. The late great Chadwick Boseman starred as legendary singer James Brown in 2014's "Get on Up." The following year gave audiences the criminally-underrated N.W.A. biopic "Straight Outta Compton," and the trend seemed to take off from there. 
"Bohemian Rhapsody" burst onto the scene in 2018, earning numerous nominations, and winning the Golden Globe for Best Picture – Drama. "Rocketman" followed soon after, getting its own fair share of awards and nominations. Then there was "Respect," the Aretha Franklin story in 2021. Of course, the most recent astronomical success was Baz Luhrmann's "Elvis," which made Austin Butler one of Hollywood's hottest leading men and secured his first Golden Globe. 2022 closed with one final movie, "Whitney Houston: I Wanna Dance With Somebody," although it wasn't able to capture the critical acclaim of some other recent musical biopics (via Rotten Tomatoes).
With so many legendary artists getting the theatrical treatment, it's surprising that it took so long for one of the industry's most iconic musicians to get one. However, the "King of Pop" Michael Jackson is finally getting his own biopic, with "Training Day" director Antoine Fuqua signed on to the project.
Lionsgate has assembled an all-star crew for the Michael Jackson biopic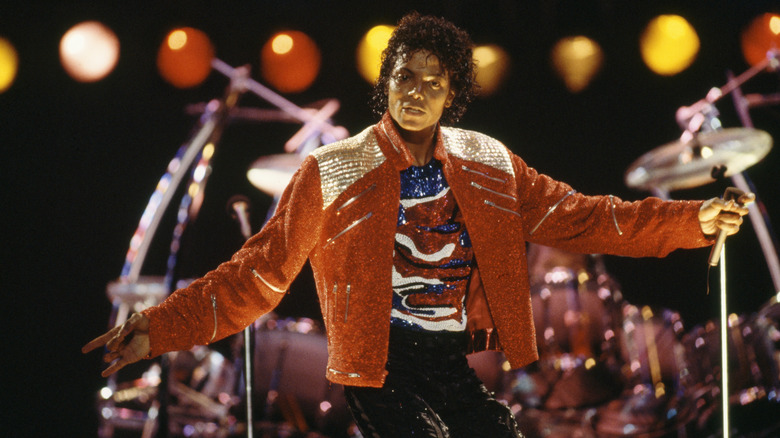 Dave Hogan/Getty Images
Variety broke the news of director Antoine Fuqua joining the Michael Jackson biopic, which aims to begin filming later this year. Since his training days – pun intended – the director has delivered movies like "Olympus Has Fallen" and "The Equalizer" trilogy. His most recent project was the Will Smith historical drama "Emancipation."
Lionsgate will distribute the film, which has an incredibly talented team behind Fuqua. Graham King, who won an Oscar for his work on "The Departed" and scored a nomination for "Bohemian Rhapsody," will produce, and "Skyfall" writer John Logan has penned the script. King and Logan previously worked together on "The Aviator" and "Hugo," earning both of them Oscar nominations.
Fuqua, who started his career directing music videos, is honored to join the biopic, saying, "For me, there is no artist with the power, the charisma, and the sheer musical genius of Michael Jackson. I was influenced to make music videos by watching his work — the first Black artist to play in heavy rotation on MTV. His music and those images are part of my worldview, and the chance to tell his story on the screen alongside his music was irresistible."
According to Variety, the Michael Jackson biopic will "give audiences the never-before-told and in-depth portrayal of the Grammy-winning singer who became the King of Pop." Fans of the singer can expect to see the icon's entire life story, as the movie plans to touch on "all aspects" of his life. Whether that includes his many controversies and allegations (via NPR) remains to be seen.