New Amsterdam Fans Are Divided Over Iggy And Martin's Second Chance At Romance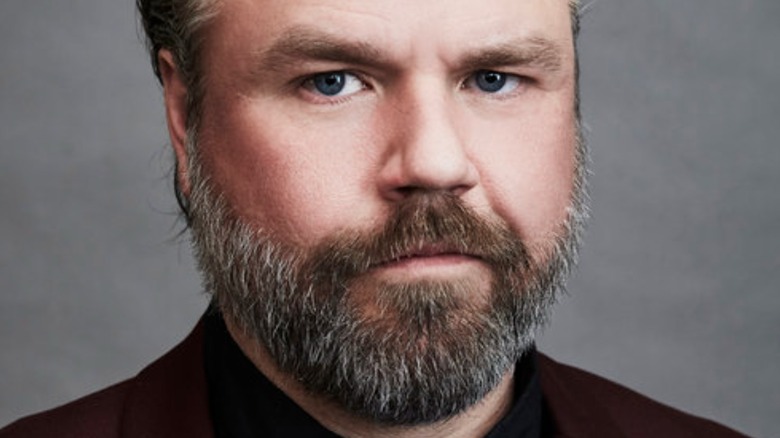 Maarten de Boer/NBC
This article contains spoilers for the series finale of "New Amsterdam"
One of the most compelling aspects of NBC's "New Amsterdam" was the romances that evolved over its five-season run. All of the show's couples ran the gamut from strong and supportive to complicated and even toxic at times. For many, the romance between psychiatrists Dr. Ignatius "Iggy" Frome (Tyler Labine) and Dr. Martin McIntyre (Mike Doyle) was a realistic depiction of a loving partnership that is not without its challenges. But despite their ups and downs, both mental health professionals managed to cherish their strong bond and friendship with one another even when the romantic side of things sometimes faltered.
Now that "New Amsterdam" has officially come to an end, viewers can give their final say on what became of the two doctors. Thankfully, there was a happy ending as Iggy and Martin tied the knot in a beautiful and moving ceremony near the finish of the series finale. For a duo that experienced the highs and lows of what it means to be in a committed relationship, their marriage was welcome news to some fans. However, others feel more conflicted about their elopement, making the final verdict on the partnership divided.

Some fans are pointing out the inconsistencies in Iggy and Martin's relationship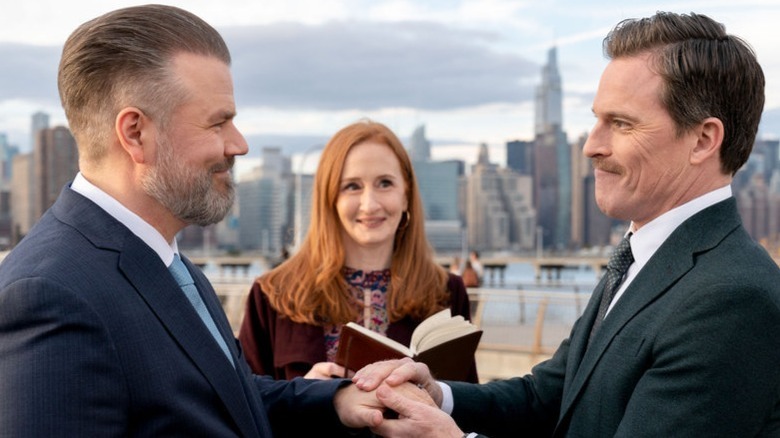 Ralph Bavaro/NBC
Although "New Amsterdam" ended earlier than some fans may have liked, its final episode worked hard to bring closure to its characters. For Drs. Frome and Martin, this included a surprise second marriage even though both characters got divorced early in the final season. While welcome news to many, this has also left some fans confused and bewildered over the sudden shift. On Twitter, @TheMagnifera shared, "I know this weird as hell but Iggy and Martin getting divorced and then dating is kinda cute."
The duo's alluring romance was also praised by @miltonlaura who stated, "There is something seriously adorable about Iggy and Martin." But many also pointed out the oddness of the wedding based on the psychiatrist's past romantic issues. Fan @shayz0rz commented, "This is the opposite of how to do a fresh start, but Iggy gonna Iggy." Meanwhile, @MzTaychaD appeared to take issue with the inconsistencies of the romantic storyline, ultimately asking, "Didn't Iggy say he couldn't be himself with Martin and that he holds him back??"
Despite the problems the couple experienced and the fact that some fans weren't entirely satisfied with the way their story ended, Iggy and Martin offered one of a few happy endings to the program in light of Max's (Ryan Eggold) leaving the hospital behind for good.