Why Dr. Iggy Frome From New Amsterdam Looks So Familiar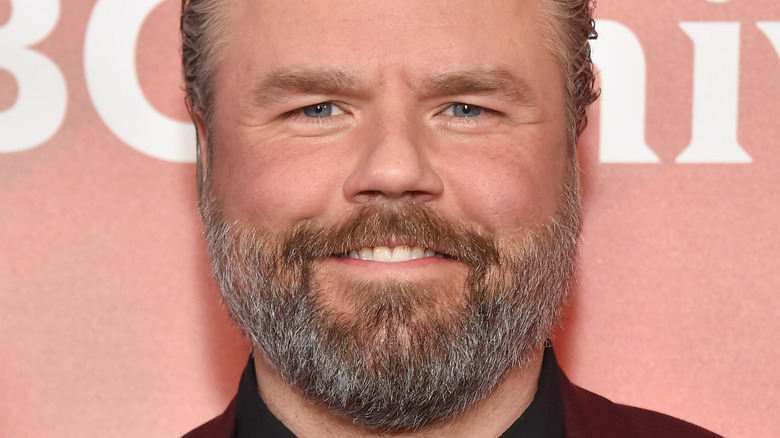 DFree/Shutterstock
"New Amsterdam" is in its fifth and final season on NBC (via Deadline). One of the show's major characters is Dr. Ignatius "Iggy" Frome, the head of Psychiatry at New Amsterdam Medical Center. Dr. Frome cares deeply about others, especially his patients, though this is sometimes to his detriment. The doctor also has several adopted children with his estranged husband, Martin McIntyre (Mike Doyle).
Frome struggles, however, with feelings of self-hatred as well as a diagnosis of narcissistic personality disorder (NPD) in Season 2. The show's executive producer told TV Insider that the character is driven by that need to help people: "It gives him purpose, to an extreme. And if he's not doing that, he feels like he somehow is less than as a human being."
The actor who plays Dr. Frome and often makes "New Amsterdam" fans cry is actually best known for comedy, including horror comedy. But, even in his funny roles, the actor's performances have had a lot of heart. Here's where you've seen him before.
Tyler Labine started his career as a teen actor
Tyler Labine has a formidable 100-plus acting credits to his name on IMDb, but his first real role was as a teenager in a 1991 guest appearance on the Canadian drama "Street Legal." From there, Labine popped up on various 1990s shows, including "The Commish" and "Are You Afraid of the Dark?"
He landed his first series-regular television role in 1997, when he played Jimmy Farrell in the Saban-produced teen show "Breaker High." Farrell is a Pittsburgh goofball with hidden talents, and the role was specifically written for him (via The AV Club).
One of his co-stars was an equally young Ryan Gosling. Labine admitted later to The AV Club that he and his friend, who was auditioning for the same part, weren't too nice to Gosling, thinking, "'Oh, this kid's too cool for school, I've got to take him down a peg or two.'" However, Gosling blew Labine and his friend away with his talent during the audition. Gosling ultimately starred with Labine on "Breaker High" until the series ended in 1998 after 44 episodes.
Labine played Dave on Invasion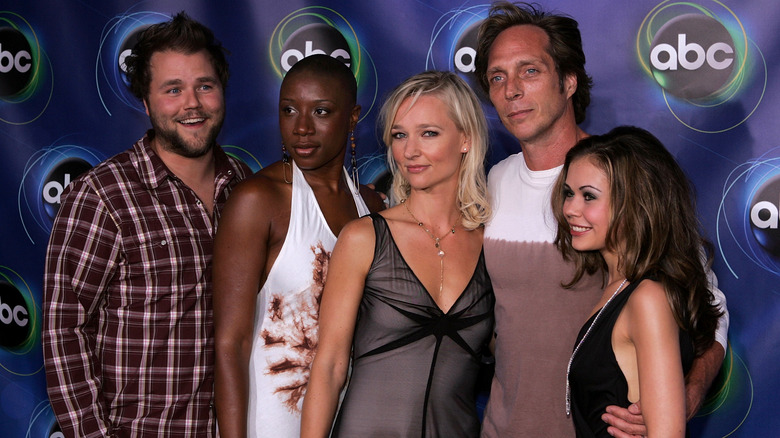 Mark Mainz/Getty Images
The 2005 ABC drama "Invasion" was intended to run for five years. A revision of the classic film "Invasion of the Body Snatchers," the show depicts a small town whose residents, after a hurricane, are slowly replaced by water-based creatures who look and sound enough like them to avoid detection. Labine played Dave Groves, a conspiracy theorist and town resident who, after getting attacked, investigates the truth about the aliens.
"Invasion" received good reviews. However, series creator Shaun Cassidy noted during a Reddit AMA, ABC executives weren't satisfied with the show's ratings, which ranked below that of the network's then-phenomenon, "Lost." It was canceled, but Cassidy claimed that, ironically, "No show after ours ever did do better" than "Lost."
The show only lasted a season and 22 episodes, but several cast members, including William Fichtner (via Page Six) and Kari Matchett (via Twitter) have expressed their enduring love of "Invasion." Labine himself told The AV Club, "That's the other one that got away. 'Invasion' is the other real highlight of my TV career, I think."
Labine is Sock on the CW sitcom Reaper
One of the first original shows to premiere on the revamped CW network was "Reaper," a dark comedy series that aired from 2007 to 2009. The show features a slacker, Sam Oliver (Bret Harrison) who discovers his soul was promised to Satan (Ray Wise). Sam now has a purpose in life, after all, as a "Reaper" who tracks down escaped souls and sends them back to Hell.
Labine plays one of Sam's slacker pals, "Sock," who assists him with soul collecting. The actor enjoyed making the show but also purposefully worked with the writers to make the "sidekick" character more interesting. In an interview with Sci Fi and TV Talk, he said, "I've tried to make my character a little more well-rounded and three-dimensional, and that can be tricky when you're expected to just be funny."
Despite some positive reviews, "Reaper" was canceled after Season 2 (and 31 total episodes). Luckily, "Reaper" paved the way for Labine's casting in his next project (via Backstage).
He was a sweet-natured character in Tucker & Dale vs. Evil
Director Eli Craig was evidently inspired to cast Labine in "Tucker & Dale vs. Evil" after watching him in "Reaper." Labine co-stars as Dale, who is best friends with Tucker (Alan Tudyk). Both characters are characterized as a "hillbilly" by some vacationing college kids, but they're actually kind, well-meaning people. Yet when the students misinterpret the pals as outright violent killers, like similar characters in "Deliverance" or "The Hills Have Eyes," bloody hilarity ensues.
Labine actually assumed he'd be cast as sidekick Tucker, so he was surprised when Craig reverse-cast the actors. "When he told me he wanted me to be Dale, I got really excited because it was a very different role for me," he told Backstage. As a self-admitted "big hairy guy," Labine loved getting to be a romantic lead for a change, too.
"Tucker & Dale vs. Evil" wasn't a huge box office hit upon its release in 2010, yet it struck a chord with some critics. Roger Ebert praised the movie for how it "works its way through upended cliches." The movie has become a cult classic over time thanks to home video, though talks of a sequel have stalled since 2017 (via Cinema Blend).
Labine got to be the series lead with Hulu's Deadbeat
After a few more roles on shows such as "Animal Practice" and "Mad Love" that didn't last long, Labine was cast as the lead in the Hulu original comedy "Deadbeat" in 2014. Labine, in an interview, reacted after the show was picked up for another season by saying, "Oh man, really, really excited. I've only ever had one show go two seasons." (via The AV Club).
The actor plays Kevin "Pac" Pacalioglu, a slacker with the "gift" of being able to interact with ghosts. "Pac" is a medium for hire who tries to help the dead cross over out of the world of the living, but complications often occur. Labine commented on the character's similarity to the Dude in "The Big Lebowski," telling The AV Club, "The Dude was content to be The Dude, but Pac, if you watch the whole season, I think you'll see some sadness there."
After three seasons of ghostly encounters, though, "Deadbeat" was canceled by Hulu in 2016 (via Deadline). Luckily, Labine's next role would be his most successful series to date.
He's Dr. Iggy Frome on New Amsterdam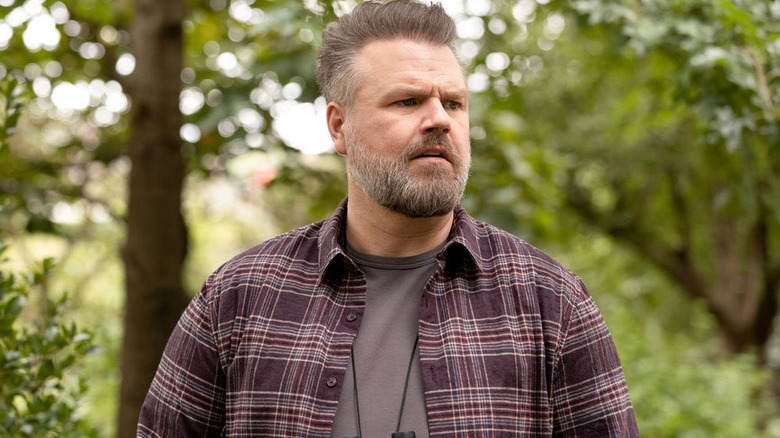 NBC
When "Deadbeat" ended, Tyler Labine wanted to transition out of his familiar comedy roles. The actor told Hamilton News, "I look so much older, and I felt like such an imposter."
Still, Labine didn't like medical dramas and originally passed on "New Amsterdam." But when his agents asked him to look at the script again, he connected to the material. He considered it "exactly what I was looking for, with some levity and dramatic moments. My mom worked in mental health care for over a decade. I really was intrigued." Labine also would get to demonstrate more of the sweet, gentle side he'd shown in "Tucker & Dale vs. Evil" while playing Dr. Iggy Frome.
"New Amsterdam" debuted in 2018 and has been the most successful of his TV shows, but Labine sounds as proud of it as he is of "Reaper" and "Invasion." He told Hamilton News, "The whole thing has been magical. I hate using that term, but everything about the show has been serendipitous for me and has come along at the exact right time. It just keeps giving and giving. It's been awesome."