Even New Amsterdam's Producer Doesn't Know Why The Series Was Canceled
Since making its primetime debut in 2018, "New Amsterdam" has been one of the best-loved medical dramas on television. Based loosely on Eric Manheimer's best-selling memoir "Twelve Patients: Life and Death at Bellevue Hospital," the series follows the personal and professional travails of Max Goodwin (Ryan Eggold), a young doctor who takes over as medical director at one of America's oldest public hospitals, New Amsterdam Medical Center. And for the better part of five seasons on the air, "New Amsterdam" captivated viewers with its tales of good doctors falling in love, enduring hard times, and yeah, occasionally saving a life or two.
The show, of course, just aired its series finale. While the final episode of "New Amsterdam" delivered its fair share of dramatic twists, and heart-tugging moments, that finale marked a bittersweet occasion for many of the series' fans who believe the end simply came too early for Max and company. Turns out, key members of the "New Amsterdam" creative team feel exactly the same way. And one of the show's producers remains genuinely confused as to why the axe fell so quickly on "New Amsterdam."
Peter Horton is particularly baffled by New Amsterdam's cancellation in light of its ongoing popularity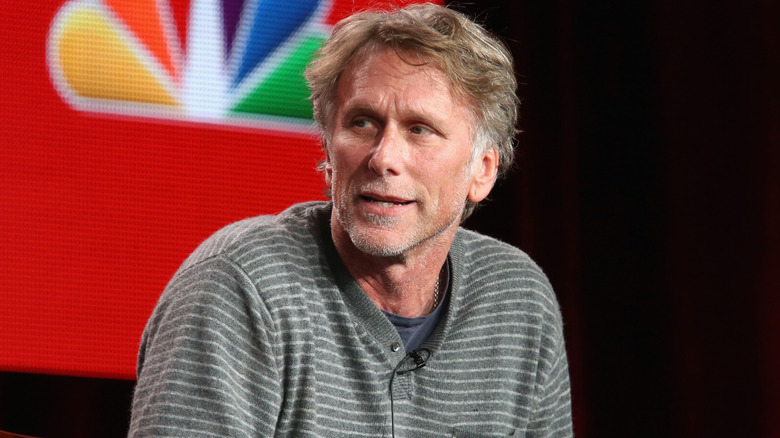 Frederick M. Brown/Getty Images
That creative is none other than "New Amsterdam" executive producer and frequent director Peter Horton, who admitted during a recent interview that he still doesn't know why the show was canceled. He spoke alongside series creator and showrunner David Schulner as the pair discussed the final episode of "New Amsterdam" with Deadline. When asked if they felt they were given the chance to end the show in the way they wanted, Horton answered with a resounding, "I don't."
Horton went on to add he felt the show had at least a couple of more seasons in it. "I still think this thing could have, should have run for another couple years," he said, continuing, "There are still so many stories to tell and these characters are so interesting." Horton later claimed that he doesn't think viewers are ready for the show to end either.
Perhaps more importantly, Horton believes there was no legitimate reason to cancel "New Amsterdam," as its popularity is hardly waning, stating, "We're No. 3 on Netflix right now." Schulner was quick to point out that the series is still pulling its weight in the ratings game too, adding, "And we're still tied for number one in our time slot." Given the apparent facts, Horton later chimed in that he remains genuinely baffled by the series cancellation, admitting, "It's a bit of a mystery as to why it was canceled, to tell you the truth." And in light of his and Schulner's claims, he's arguably got good reason to question why "New Amsterdam" is no longer part of NBC's primetime lineup.