Working With Geologists Gives Gold Rush Star Rick Ness A Leg Up In More Ways Than One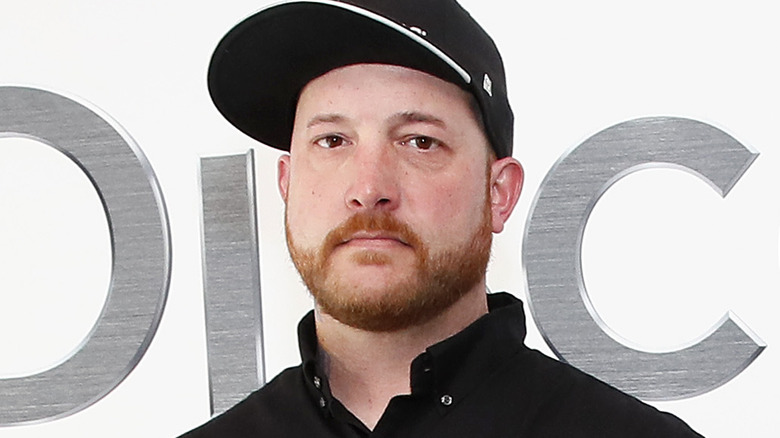 Astrid Stawiarz/Getty Images
As inflation continues to skyrocket across the globe, "Gold Rush" is the kind of show that just about anyone can relate to. The series' first season began with 6 men from Sandy, Oregon, who decide to try their luck as gold prospectors, despite their total lack of experience, due to the fact that they've all lost their jobs as a result of economic conditions.
Of course, Discovery's "Gold Rush" series has gone on to mine great success since those humble beginnings, having greenlit one spin-off show after another as a result. Still, the mainline series is still soldiering on in its 13th season and continues to bring in significant viewership numbers to this day (via Parrot Analytics).
Rick Ness has appeared in 188 episodes of the original "Gold Rush" series (via IMDb), in addition to showing up in some of the franchise's spin-offs, as well. With this much experience in mining gold professionally, fans might wonder if Ness has had any help from outsiders with regard to his years of success.
There's more than one benefit for Rick Ness when working with geologists
Rick Ness stopped by Vegas Film Critic to speak with host Jeffrey K. Howard about his time on "Gold Rush." Being that Howard's sister, who is a fan of the show, works as a geologist herself, this naturally led to the host asking Ness if he does any work related to geology while on any of his gold mining treks.
"There's actually a couple of geologists up there that I speak to," Ness said. "They've been in that area for decades." Ness then went on to name the two geologists in question as Jeff Bond and William Labarge before explaining some of the different ways he's worked with them on the job.
"They're very helpful, and they're always very excited," Ness went on to explain, pointing out how their theoretical knowledge works well with his own hands-on occupation. Still, there was another fringe benefit that Ness pointed out as well. "I've always found that their excitement is not tied to gold," Ness said wryly.
"They'll be just as happy, if not more happy if there's a certain kind of rock underground that they thought might be there," Ness said with a chuckle. Well, it definitely sounds like a mutually beneficial relationship between the two different kinds of workers on "Gold Rush" leads to results that both parties can get excited about.