Brian Geraghty Doesn't Have Fond Memories Of Preparing For 1923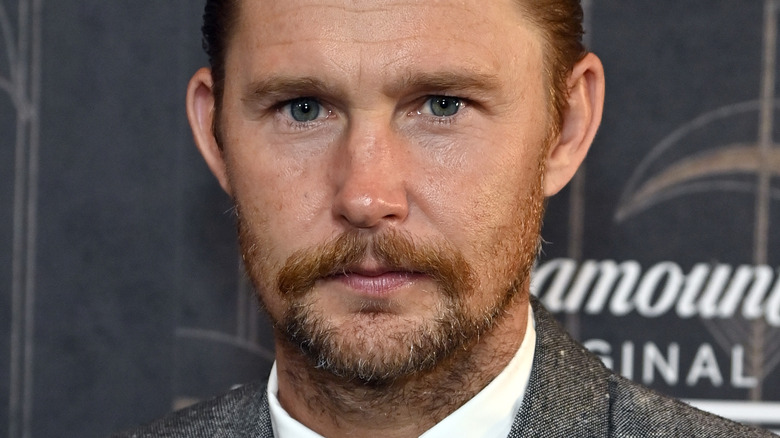 David Becker/Getty Images
Taylor Sheridan has worked on numerous excellent entertainment projects over the years, but at this stage in the game, he's best known for his work on one title above all others: "Yellowstone." Since the program arrived in 2018, it has become nothing short of a television phenomenon. In only a few short years, it has amassed five seasons, secured several awards and nominations, and now boasts a massive fanbase. Not to mention, it has spawned a handful of spin-offs that have kept the momentum going by finding standout success themselves.
Following the first "Yellowstone" off-shoot, the prequel series "1883," Sheridan and Paramount dropped another. Titled "1923," the show takes the same approach as "1883" by telling a tale set in the titular year. This time around, we follow the likes of Jacob (Harrison Ford) and Cara Dutton (Helen Mirren) as they struggle through one of the most tedious decades in United States history. As it turns out, to bring this production about struggle and hardship to life accurately, those involved went through the wringer behind the scenes under Sheridan's direction.
For proof of this, just ask the actor behind Zane Davis and someone who admits he struggled to keep up with Harrison Ford on set, Brian Geraghty, who has shared his far from fond memories of working on "1923."
Sheridan put Geraghty and other cast members through a grueling 'cowboy camp'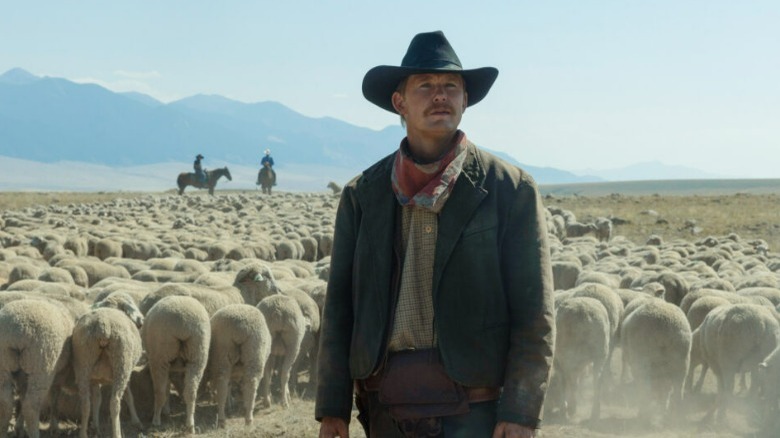 Emerson Miller/Paramount+
In January 2023, "1923" star Brian Geraghty spoke with E! News about the series, detailing the preparation required to portray Zane Davis. Truth be told, it wasn't an easy road, with Geraghty describing the "cowboy camp" Taylor Sheridan set up for himself and his co-stars as excruciating and left him "very sore." Still, that's not to say that it didn't come without a silver lining. "[W]e got to have highs and lows together before we started, which actually was really good for bonding. We would all be terrible, and then the next day progress," the actor explained, commending the "1923" cast for sticking it out despite the difficulty that comes with learning new skills in adulthood.
Geraghty isn't the only one who walked away from "1923" with lasting memories of cowboy camp. Brandon Sklenar, who plays Spencer Dutton on the show, went a bit deeper into what occurred during these courses in an interview with Collider. He shared that one of the main goals was to ensure everyone could properly and naturally ride a horse and, thankfully, no one fell off as they learned. Sklenar also spoke to the bonding aspect of it, recalling, "[Y]ou're all kind of neutralized because no one knows what they're doing. You can build that together and everyone's so supportive of one another."
Cowboy camp may have been a tough experience for actors to get through, but for the cast of "1923," it seems that it was worth the struggle. Not only did they learn how to ride horses, but along they way, they built up some chemistry with their co-stars that translated well to the small screen.