RED Writing Team To Pen Dave Bautista Action Comedy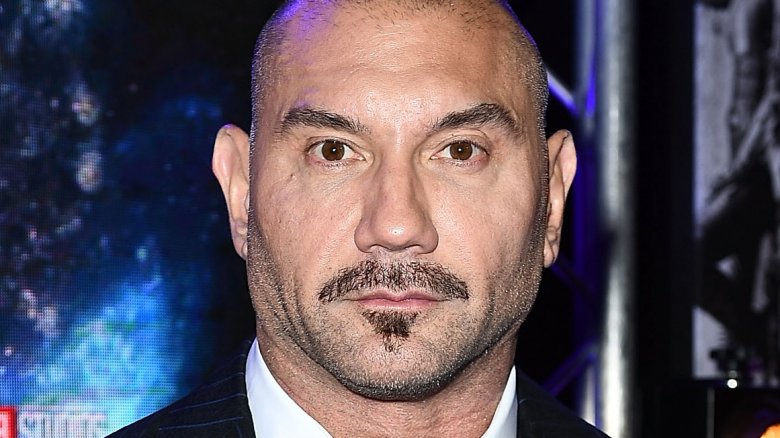 Getty Images
STXFilms has recruited RED writing duo Jon and Erich Hoeber to work on their upcoming Dave Bautista action-comedy. According to The Hollywood Reporter, the siblings are set to take on the script for the untitled film, which will feature Bautista as a hardened CIA operative who gets in over his head when he has to guard the family of a precocious 9-year-old girl.
Bautista closed a deal to star in and produce the film back in October, shortly after he debuted the critically acclaimed Blade Runner 2049. The movie is designed to potentially launch a franchise surrounding the star, who has seen his profile increasing since his appearance as Drax the Destroyer in Marvel's Guardians of the Galaxy. (He is set to reprise the role in the upcoming Avengers: Infinity War.) 
The Hoebers are an up-and-coming writing duo, penning both films in the RED franchise, as well as 2012's Battleship. Their other upcoming projects include Jason Statham's The Meg and Lionsgate's Naruto film. They also assisted on the script for Melissa McCarthy and STXFilms' The Happytime Murders, due out this August. 
"Jon and Erich have a unique writing style that is perfectly matched with Dave's blend of action and comedy expertise," said Adam Fogelson, chairman of STXfilms, a division of Robert Simonds' STX Entertainment, in a statement. "We had a great experience working with them on the script for The Happytime Murders, and look forward to collaborating once again on this project." (via Variety)
Jonathan Meisner is also set to produce the film, with STXFilms' Drew Simon and Kate Vorhoff overseeing production. The movie does not have a release date yet.