Chronicles Of Amber To Be Adapted By A Late Night Supernerd Stephen Colbert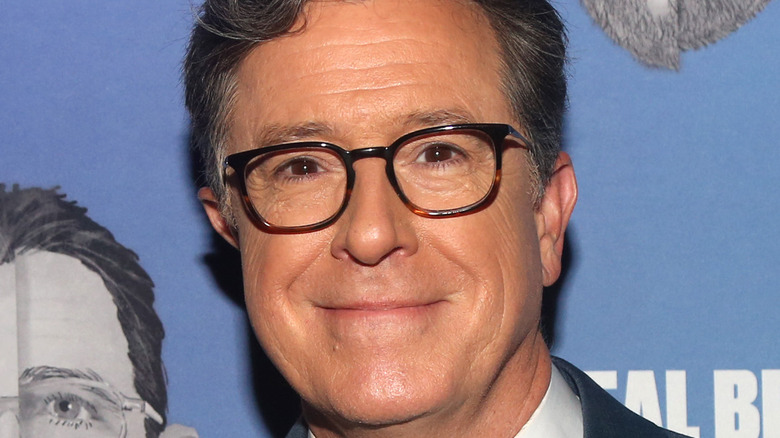 Bruce Glikas/Getty Images
Fantasy fans who have been longing for television adaptations of some of their favorite books have really been spoiled over the last decade. "Game of Thrones," the highly acclaimed HBO series based on George R.R. Martin's "A Song of Ice and Fire" books, is probably the biggest example of this. That show went on to win a staggering 59 Emmy Awards during its run, and it arguably helped launch a larger interest in adapting more fantasy-oriented books for the small screen. Fans were then treated to Amazon Prime shows like "The Wheel of Time" and "Lord of the Rings: The Rings of Power," while HBO doubled down on Martin's world by premiering "House of the Dragon," a prequel to "Game of Thrones."
Other high profile fantasy shows are well on their way as well, so it was seemingly only a matter of time before author Roger Zelazny's classic fantasy series "The Chronicles of Amber" got around to being adapted. As inevitable as it may have seemed, though, there's a surprising twist to the announcement. In a strange turn of events, late night talk show host and supernerd Stephen Colbert is involved in bringing "The Chronicles of Amber" to the small screen for fantasy-starved viewers everywhere to enjoy.
Colbert's production company will help develop Chronicles of Amber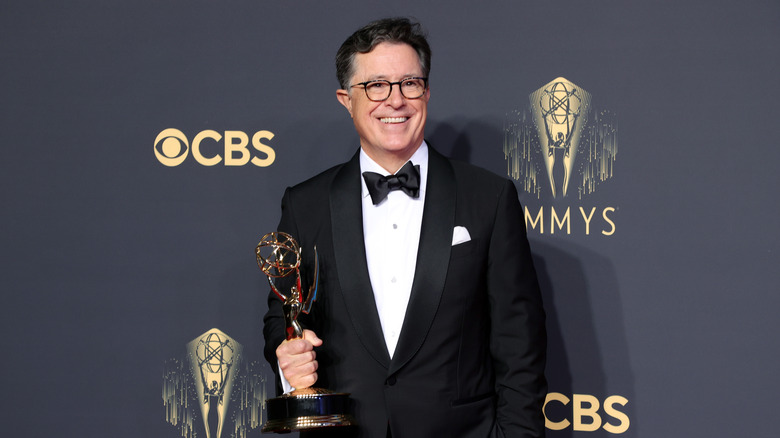 Rich Fury/Getty Images
Per The Hollywood Reporter, Stephen Colbert's production company Spartina is currently working alongside Skybound Entertainment and Vincent Newman Entertainment to help develop a television show based on "The Chronicles of Amber." The story is notably a favorite of fantasy author George R.R. Martin, who was a friend of the late Roger Zelazny. Martin, however, is not currently involved when it comes to developing the series — though given the popularity of "Game of Thrones" and "House of the Dragon," his enthusiasm for the novels certainly can't hurt. No writing or acting talent is currently attached to the project, but Colbert's production company is locked into a first-look deal with CBS Studios.
"The Chronicles of Amber" is a ten-book fantasy series featuring two major story arcs that are split by cycles. The first five novels make up "The Corwin Cycle," and tell the story of the eponymous character who has amnesia but discovers that he's actually a prince in a royal family that can travel between different worlds. It's not yet clear where the potential series will start, story-wise, but it's still a very encouraging sign that Colbert has attached himself to the project. 
It'll be interesting to see how things develop over the coming months, though projects like this often take quite a bit of time to gestate. Fans will simply have to be patient and hope that something actually comes to fruition. Given that fantasy shows are all the rage these days, it wouldn't be surprising if it does.