Channing Tatum Wants To Star In A Ghost Remake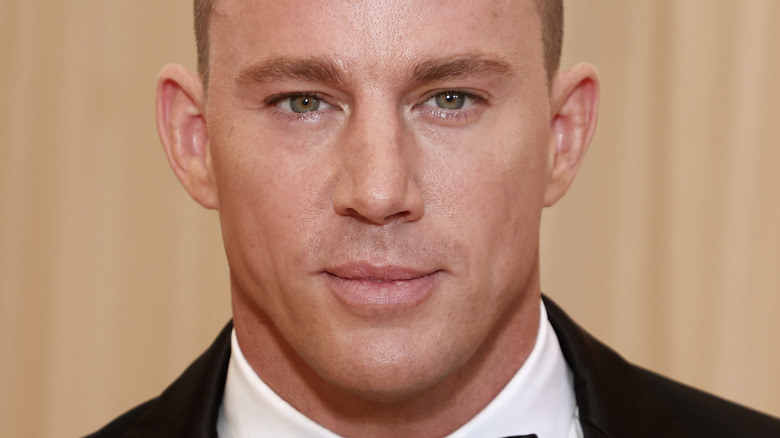 Arturo Holmes/mg21/Getty Images
If you're a fan of the Oscar-winning 1990 weeper "Ghost," then you aren't alone. Per the Los Angeles Times, it became the most popular film the summer it was released. Viewers couldn't get enough of the romance between Sam Wheat (Patrick Swayze) and Molly Jensen (Demi Moore), which is thwarted when Sam is killed in a mugging. A grieving Molly is unable to move on in the wake of Sam's death, and Sam — now a ghost — is unwilling to leave the mortal plane without solving his murder or letting Molly know how much he loves her. He enlists the help of fake medium Oda Mae Brown (Whoopi Goldberg) to speak with Molly. Oda now happens to be the only mortal who can hear, make physical contact with, and see Sam, which leads to them teaming up to solve his murder. Along the way, Molly is given the strength to overcome her grief, and Sam comes to accept that he must move on to the hereafter.
Channing Tatum is apparently among the film's many admirers. In fact, in a recent interview, Tatum even declared his intention to star in a remake of "Ghost." 
Tatum wants to star in a modern update of Ghost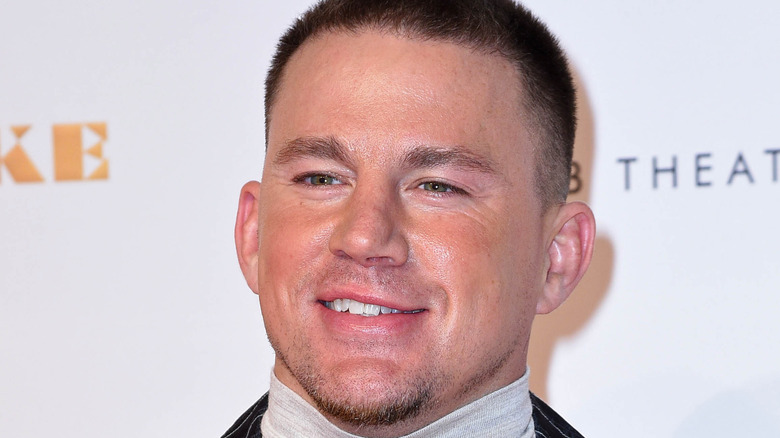 Tristar Media/Getty Images
During a January 17 Vanity Fair profile article, Channing Tatum and writer Jessica Pressler did some clay sculpting on a pottery wheel. Fans of "Ghost" know that a similar moment led to romance for Sam and Molly in the movie, and seeing as Tatum counts himself among those fans, the comparison was not lost on him. 
After Pressler commented that the activity reminded her of the iconic '90s film, Tatum revealed that his production company Free Association owns the rights to the movie. And not only that: he also apparently declared that he wants to star in a "Ghost" remake. Just don't expect a direct shot-for-shot restaging of the film. "But we're going to do something different ... I think it needs to change a little bit ..." As noted by Pressler, the changes Tatum refers to appear to be some of the more problematic and dated aspects of the film. 
While attitudes have changed quite a bit since 1990, a Tampa Bay Times review published at the time of the movie's initial release highlights that some always had issues with the stereotypical way the Black and Latine supporting characters were portrayed. If Tatum is looking to do a modern reimagining of the story at the movie's center, it's certainly encouraging that he appears to recognize the movie's flaws, despite still considering himself a fan.
While we'll have to wait to see if the film pans out, you can catch Channing Tatum in "Magic Mike's Last Dance" on February 10.