No, Vin Diesel Is Not Actually Appearing In The Avatar Sequels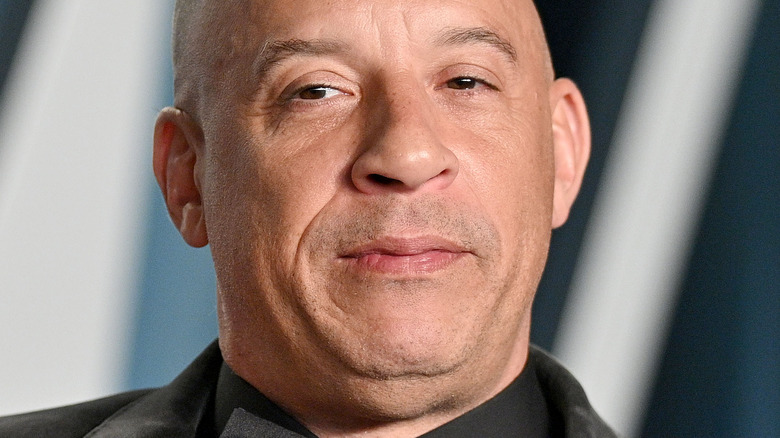 Lionel Hahn/Getty Images
Back in 2009, a star-studded cast united for quite the undertaking — James Cameron's nearly three-hour sci-fi adventure "Avatar." It was a massive box office success, with audiences flooding venues to see Zoe Saldaña, Sam Worthington, and Sigourney Weaver navigate the captivating world of Pandora. Ever since the film's release, fans began wondering when an "Avatar" sequel would be released, and if any new A-listers would join the cast. And by 2019, as work was underway for the second, third, fourth and fifth follow-up films, rumors swirled of a fresh addition — Vin Diesel. 
The actor posted a video on Instagram that showed him with Cameron on the set of the "Avatar" sequels. Cameron refers to Diesel as his "old buddy," and Diesel says of the director, "It's long overdue. There is one person in Hollywood I've always wanted to work with and learn from, and so all things come, I guess, to those that wait."
Understandably, this led many to assume that Diesel snagged a role in Cameron's forthcoming "Avatar" movies. After all, given his lengthy filmography of action-packed features, including "The Fast and the Furious" and "Guardians of the Galaxy" (where he voices Groot) it wouldn't be so far-fetched for Diesel to head to Pandora. Diesel's followers flooded his post with messages of excitement. @submerge_blue_star commented, "That is so awesome! I can't wait to see these films. And I would have loved to be a fly on the wall for that meeting." @17.8.4.0 said, "I CANT WAIT FOR THE MOVIE TO COME OUT."
Now, the first of many "Avatar" sequels (which will eventually include an allegedly quite shocking "Avatar 4") is here. And despite Diesel's post seeming like a major reveal at the time, it appears that it wasn't meant to be taken so seriously.
Vin Diesel is a James Cameron fan and visited the Avatar set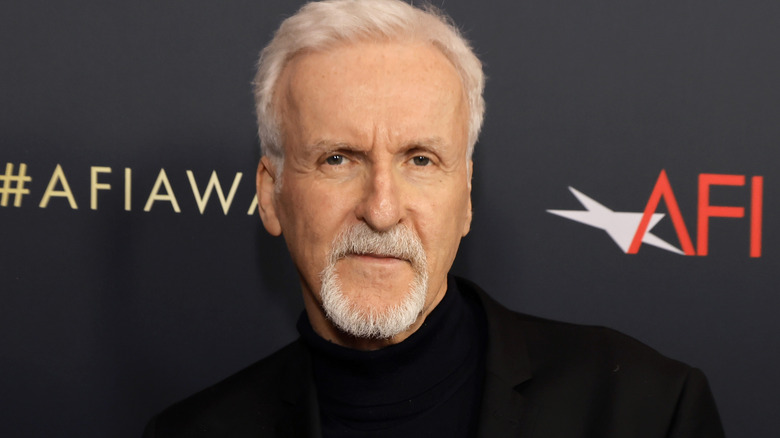 Kevin Winter/Getty Images
When "Avatar: The Way of Water" hit theaters in December 2022, grossing $1.9 billion worldwide (via Box Office Mojo), those looking forward to seeing Vin Diesel enter the world of Pandora were in for a big disappointment. Saldaña, Worthington and the rest are back in their respective roles, but a new character portrayed by Diesel is nowhere to be found. While some may be holding out hope for Diesel's inclusion in a forthcoming sequel, they should probably let it go.
In an interview with Empire, "Avatar" producer Jon Landau revealed that Vin Diesel's 2019 set visit was exactly that — a set visit. "Vin was a fan," said Landau. "He came in, visited the set one day to see what we were doing and people took that out of context."
Granted, Diesel's Instagram post wasn't the only thing that led people to believe he'd be included in Cameron's project. Earlier in 2019, when discussing his and Saldaña's film series "Guardians of the Galaxy" with Entertainment Tonight, Diesel seemed to blatantly share that he'd be appearing in an upcoming "Avatar." He said, "Probably my favorite in the whole ['Guardians'] cast [and] the closest in my family is Zoe Saldaña. Hence 'Avatar.' Hence why I'm doing 'Avatar,' or one of the reasons."
It's unclear why, exactly, Diesel made such a comment. In response, some fans joked that he did appear in "Way of Water" in a similar form to his iconic Groot — that is, on Reddit, u/plusshanyinger said, "Maybe he was one of the trees, he already had the experience."
No matter the reason for his comments, one thing is certain: audiences are loving the new "Avatar" content, even if it's powered by unobtanium instead of Diesel.