Guillermo Del Toro's Pinocchio Blows Past Competitors With Nine Noms For Annie Awards' Best Feature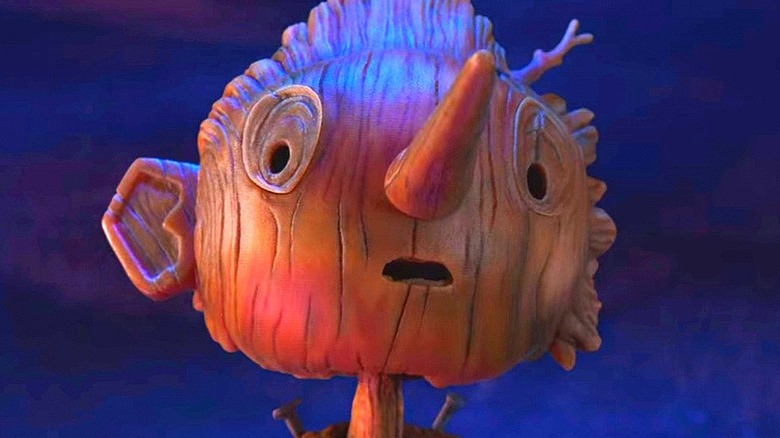 Netflix
What an award season, what an award season. After a long-gestating period, "Guillermo del Toro's Pinocchio" has proven to be one of the acclaimed director's most-praised works in years. Del Toro's take on the classic Carlo Collodi story took over a decade to come to fruition, with the "Hellboy" and "Pan's Labyrinth" director initially announcing the passion project in 2008 (via SlashFilm). After several starts and stops, including a period when del Toro even canceled the film entirely (via IGN), Netflix eventually stepped in and helped get his vision out to the world. 
And what a vision it was. Its release at the Animation is Film festival received a standing ovation (via The Hollywood Reporter), and its later arrival on Netflix on December 9, 2022 yielded similarly positive results. The film received a 97% Tomatometer score on Rotten Tomatoes, with critics and audiences alike falling in love with its fresh, heartfelt take on the classic story that the director largely based on his own familial experiences, beautiful music, and stunning stop motion animation. That praise has followed the film into award season, as "Pinocchio" has raked up the accolades, including earning the most nominations from the highest regardeded award ceremony for the animation. 
Pinocchio has received nine Annie nominations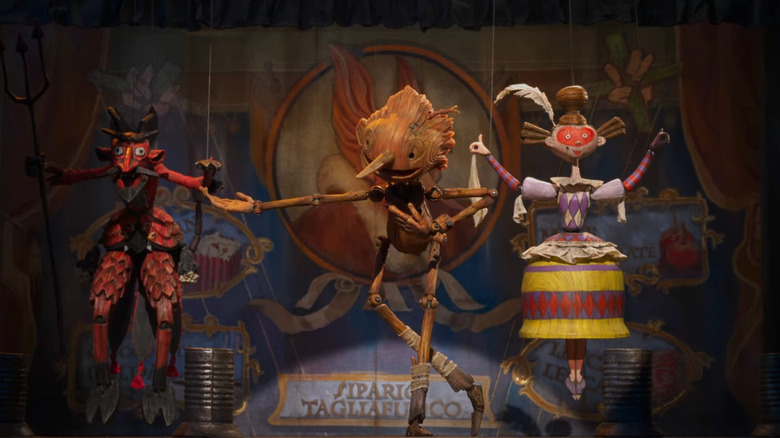 Netflix
Even against such heavyweights as "Turning Red," "Marcel the Shell with Shoes On," and "Puss in Boots: The Last Wish", it is "Guillermo del Toro's Pinocchio" that has seemed to have the last laugh as far as award season is concerned. The film has already taken home the gold for best animated feature, while also receiving nominations for its original score and songs, from both the Critic's Choice and Golden Globe Awards, the latter making "Pinocchio" the second stop motion film to win the award after LAIKA's "Missing Link." 
But none of that compares to its domination at the 50th annual Annie Awards, a ceremony that honors the best of animation in both film and TV. "Pinocchio" is in the lead on the feature film side of the accolades, with nine nominations in various categories including best animated feature, best visual effects, best character animation, and best direction, amongst others. Netflix is seeing a good bit of representation in the lineup, with its other 2022 animated features, such as "The Sea Beast" and "Wendell and Wild," receiving their fair share of nominations, too. 
Del Toro's "Pinocchio" is practically guaranteed an Oscar nomination. Should the film win the prestigious golden statuette, it will make it the first stop motion feature to win the award in over 15 years, with the first, and so far only, film of this kind to win being "Wallace and Gromit: The Curse of the Were Rabbit" (via The Hollywood Reporter).