Paul Giamatti's Verizon Ads Have Fans All Saying The Same Thing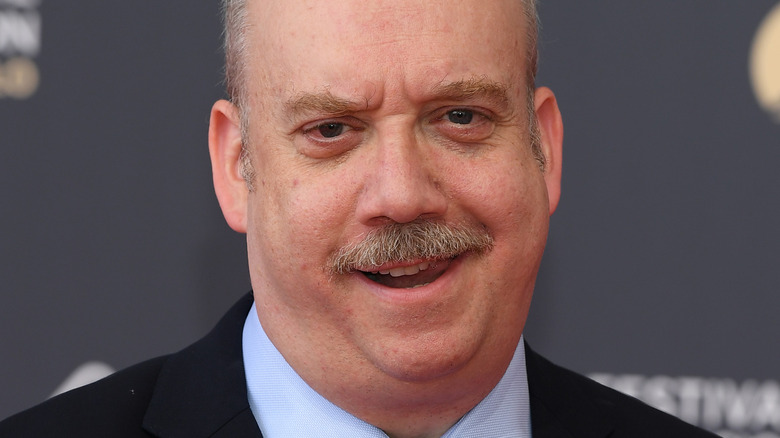 Pascal Le Segretain/Getty Images
Paul Giamatti is the kind of character actor who can easily play villains or warm, flawed human beings with the same amount of conviction and charisma. He's totally believable in every role, whether as the over-the-top villain of "Big Fat Liar," the likable detective of "The Illusionist," or the title American founding father in the "John Adams" HBO miniseries.
To that end, in 2006, he received an Academy Award nomination for "Cinderella Man," was nominated for three Emmys, and took one home for "John Adams" (via IMDb). However, after 2016, he began appearing in fewer movies, thanks in part to his lead performance as Chuck Rhodes on the Showtime drama "Billions."
He also began appearing in live-action commercials for Prism TV in 2016, his first advertising role ever (via Adweek). And in 2022, he appeared as Ebenezer Scrooge in Verizon's "Tis the Season Free 5G Phone" commercial. Now, the actor is appearing in advertisements for the cell phone giant as renowned scientist Albert Einstein. Here's how followers of the beloved actor feel about his recent Verizon commercials.
His fans are just embarrassed for the actor
While Paul Giamatti may be no stranger to making ads for big companies, his new Verizon spots with Cecily Strong have Twitter fans in despair.
User @BCakaTheMan had harsh words, writing, "These Verizon Einstein ads are the bottom for Paul Giamatti. 'Billions' had already degraded to the point of embarrassment, but this is even worse." Many online accounts feel that the "Billions" and "Sideways" actor is hurting his public image with these Verizon ads. Writer Pete Blackburn tweeted, "They make me sad seeing him dance as a commercial clown."
At least one user disagreed, however, replying, "Maybe he just felt like being a little silly." Giamatti indeed does look like he's having fun playing the exaggerated characters featured in the mobile carrier's advertisements. Regardless, arguably the funniest tweet in response to the ads, from Sam Morril, imagined the actor expecting to play Einstein in a biopic and swallowing his pride when it's for an ad instead. After all, no one processes disappointment on screen like Paul Giamatti.