NCIS: Hawaii Fans Are Emotional Over Jane Declaring Kate Family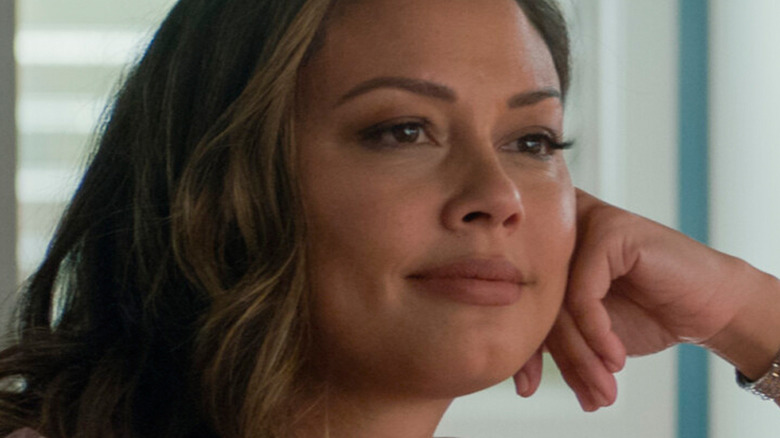 CBS
On a list of every main "NCIS: Hawai'i" character ranked, it's hardly controversial to argue that series lead Jane Tennant (Vanessa Lachey) comes out on top. Tennant's strength not just as a Naval Criminal Investigative Service agent but as a mother of two kids makes her a plenty engaging character around whom the entire show is effectively built.
Kate Whistler (Tori Anderson) is one of the many compelling individuals in Tennant's professional orbit, initially working for the Defense Intelligence Agency before transitioning to an FBI position. In one of Whistler's 12 best "NCIS: Hawai'i" moments, she turns the tables on the typically stoic Tennant, sharing some timely advice that helps Tennant through a tough situation and consequently strengthens their growing friendship with one another.
In an interview with Looper, Anderson shared some insight into Whistler, revealing at one point that she hoped her "NCIS: Hawai'i" character might eventually push through her cold, professional facade and develop a sense of found family with those around her. Plenty of viewers, it turns out, have harbored this same hope — after "NCIS: Hawai'i" Season 2, Episode 11 premiered on January 16, a scene in which Tennant declares Whistler family elicited some strong emotional reactions from fans online.
Fans were touched to hear Jane affirm her close personal connection to Kate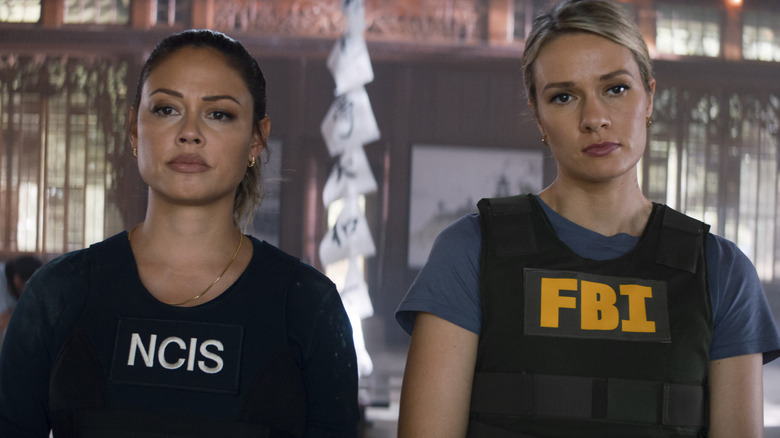 CBS
At the end of "NCIS: Hawai'i" Season 2, Episode 11, Jane Tennant invites Kate Whistler to her home to discuss Whistler's trajectory as an FBI agent. Initially, Whistler apologizes for turning down some help Tennant offered her, before Tennant emphasizes the fact that she considers Whistler family. Just after this episode aired, Twitter user @MonsterCe took to Twitter to share a clip of this scene with the caption, "Perfect ending for another GREAT episode!!"
Similarly, user @sharpelances compared a screencap of an earlier episode in which Whistler declares herself family-less to Episode 11's ending, adding that it made her tear up. Meanwhile, a fan account with the handle @whistlersarmy wrote, "Friendship Goals are on display all episode but this scene right here is EVERYTHING!!!" in a Tweet likewise containing a clip of the scene where Tennant calls Whistler family.
Interest in Tennant and Whistler's friendship — dubbed Tensler by the "NCIS: Hawai'i" fanbase — was already high going into this episode. On Instagram, just prior to the episode's airing, Vanessa Lachey teased some ensuing drama featuring their characters, and elicited numerous comments praising their dynamic. It's unsurprising, then, that the way in which Tennant insists on hers and Whistler's familial closeness to one another inspired such strong emotions in "NCIS: Hawai'i" fans.