Jimmy's Season 4 Shameless Return Sent Chills Down Justin Chatwin's Spine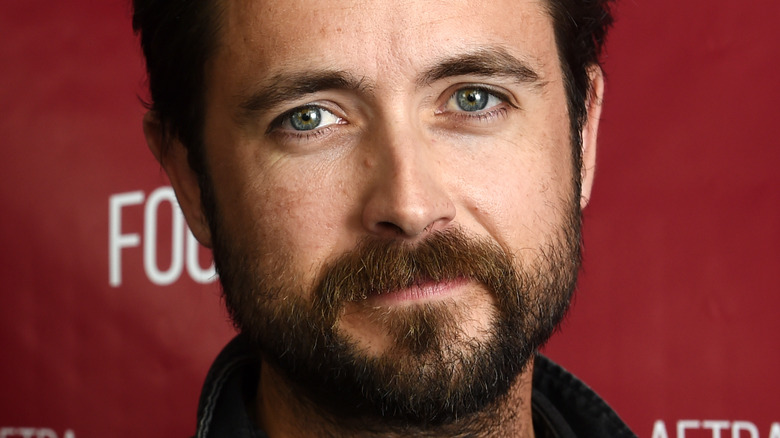 Amanda Edwards/Getty Images
At the end of "Shameless" Season Three, the fate of Jimmy Lishman (Justin Chatwin), Fiona Gallagher's (Emmy Rossum) on-again, off-again criminal boyfriend, didn't look good. Jimmy and Fiona had committed to each other at the end of Season Two. But Jimmy's discovery that his father (Harry Hamlin) is gay and having an affair with Ian Gallagher (Cameron Monaghan), and the presence of Estefania (Stephanie Fantauzzi), Jimmy's wife in a previous "green card" marriage, creates tension between the couple.
When Jimmy applies for medical school in Michigan, he asks Fiona and the family to come with him. They have a huge fight, and Jimmy misses a crucial call. This causes Estefania to be deported by Immigration Services. Her drug lord father, Nando, enraged, takes Jimmy out on a boat, presumably to murder him.
After Fiona received an envelope of cash from a stranger, it looked like Jimmy really was dead. But the character made a shocking reappearance at the end of "Shameless" Season Four. Here's what actor Justin Chatwin had to say about his return.
Chatwin was as shocked as the show's audience
What made Justin Chatwin so certain that his character on "Shameless" had been killed off? He explained to The Hollywood Reporter in 2015, "I had made a head cast, which is when they're probably going to blow off your head or chop off your head, so I was 100 percent certain that my character was deceased." This meant that when Jimmy returned in the "Shameless" Season Four finale, the actor was as surprised as the fans.
Evidently, the "Shameless" cast had wanted to bring back the character, as did the fans. Chatwin recalled, "So John [Wells] asked me, 'How do you feel about this?' When he [explained the end of season four] to me, I got chills that just ran down my spine."
The actor was also happy for Jimmy, now living as "Jack," and Fiona to meet again in Season Five, as "coming back on this show with such drive and love to try to get [Fiona] back was such fun." But the oldest Gallagher ultimately says no when Jimmy asks her to come abroad with him, feeling that she doesn't know who Jimmy-Steve-Jack really is. The former couple says goodbye, and Jimmy drives off on his motorcycle, out of her life for good.