Joan Crawford Ended Her Career With A Flop Instead Of A Bang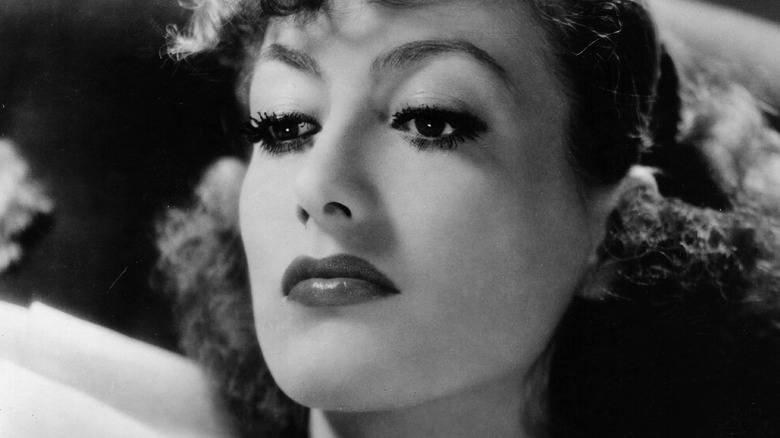 Hulton Archive/Getty Images
Joan Crawford is a true legend from the Golden Age of Hollywood. While the Oscar-winning star of "Mildred Pierce" may be more known nowadays because of Faye Dunaway's monstrous portrayal of her in 1981's "Mommie Dearest," Crawford's acclaimed on-screen performances will undoubtedly ensure that she remains in Hollywood history books for years to come. 
Starting her career during the silent film era and continuing it well into the 1960s, Crawford appeared alongside such on-screen heavyweights as Norma Shearer, Henry Fonda, Jack Palance, and, of course, Bette Davis in the classic psychological thriller "Whatever Happened to Baby Jane?" Crawford's storied feud with Davis is the stuff of Hollywood lore. It even inspired the first season of Ryan Murphy's series "Feud," which followed the duo's drama right up until Crawford publicly embarrassed Davis at the 1963 Oscars (via Vanity Fair).
But Crawford's career didn't last much longer after those Academy Award shenanigans. In fact, her final movie in 1970 was so bad that it nearly derailed her image as a major on-screen talent.
Trog was originally ravaged by critics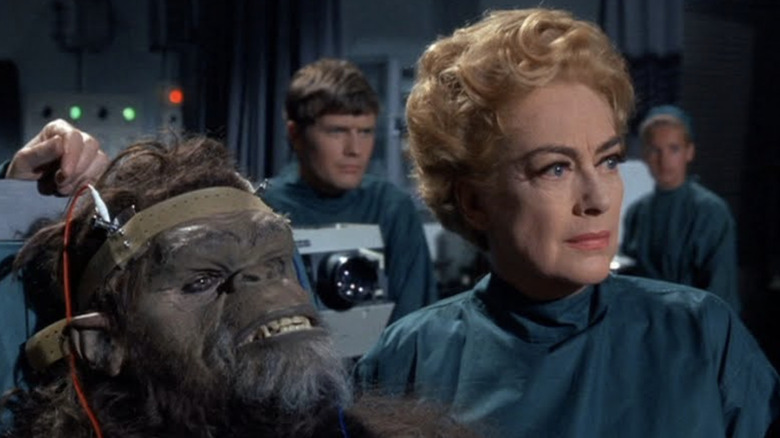 Warner Bros
"Trog" follows Dr. Brockton (Crawford), a well-respected anthropologist, who discovers a caveman (Joe Cornelius) in Britain. Brockton names him "Trog" and brings him back to her lab, where she uses hypnosis to recover his ancient memories and give him the power to speak. 
While this may sound like the perfect set-up for a B-movie, "Trog" is a slog. Crawford gives a committed performance, which elevates the shlock into camp territory, but the story is still marred by absurdities. This is the type of movie in which Crawford's character uses classical music and children's dolls to tame her troglodyte friend. 
Crawford was lured to work on "Trog" by the promise of significant creative control over production. In an interview with The Telegraph, Kim Barton — who played Crawford's daughter in "Trog" — explained that Crawford enjoyed herself on the film because she had "complete creative control and could say 'I don't think so' whenever she desired," which she occasionally did to some of Oscar-winning director Freddie Francis' takes.
While Crawford may have just seen "Trog" as a business venture that she was bankrolling, she still exuded both positive energy and professionalism during filming. But even Crawford, who had three Oscar nominations and one Oscar win at the time of "Trog's" premiere, was unable to save the movie from its own ineptitude. 
The film was a box office failure (via The Telegraph) and pulled in dismal reviews. Roger Ebert noted that a scene of Crawford calling out to her pet troglodyte "surpasses absurdity, and so does this movie." The New York Times declared that while the film showed how "Crawford is grimly working at her craft," she "has little else going for her" in this boring and humorless film. 
The movie earned later praise as a camp gem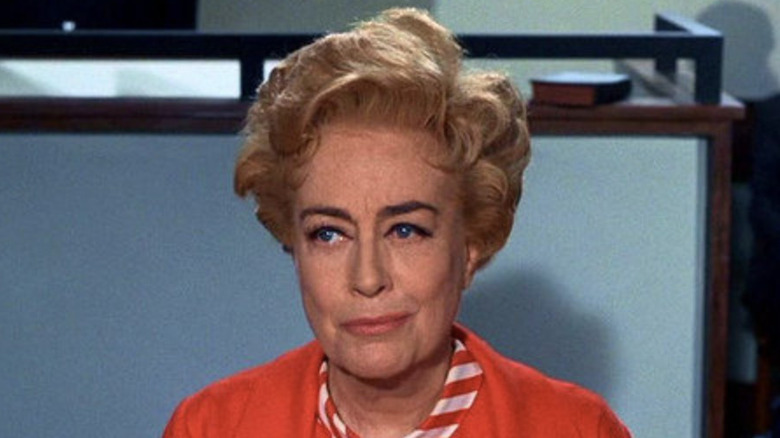 Warner Bros
True to her reputation as a workaholic, Crawford never once acted like "Trog" was mere schlock. According to Kim Braden, Crawford's "Trog" co-star, the Oscar-winner was a consummate professional at all times. "Her commitment to getting everything done on set ... was 100 per cent," Braden told The Telegraph. "No one could say she wasn't hard working. She knew where she was, why she was, and who she was before she spoke. In her head, I really don't think she thought "Trog" was the end."
It's perhaps Crawford's commitment to craft that allowed "Trog" to be appreciated by people like John Waters, who named it as one of his favorite films that the BFI screened in 2015. Speaking to the BFI, Waters called Trog "an astounding movie because Joan Crawford treats it as if she might win the Oscar" even while tossing a ball to a man in a monkey suit, which he says "is staggering to watch." 
The BBC agreed with Waters, calling it an "underrated gem" in 2020. This recent uptick in "Trog" love may even be enough to redeem this film that The New York Times once called "vapidly obvious." Perhaps, in the end, "Trog" deserves a second look — or, at the very least, some appreciation for its talented and committed star.