Dawn Olivieri Uses Her Real Life Experience To Inform Her Yellowstone Character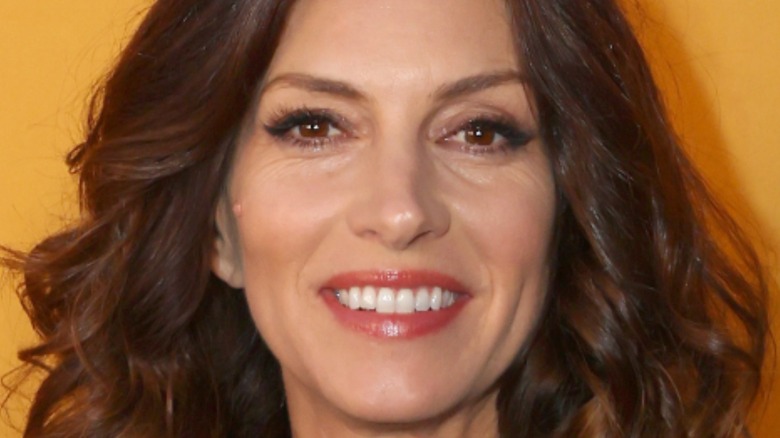 Richard Rodriguez/Getty Images
Season 5 of "Yellowstone" saw the arrival of Dawn Olivieri's Sarah Atwood as a new threat to the Dutton empire. By the mid-season finale, Sarah had managed to sink her romantic teeth into John Dutton's (Kevin Costner) very own son, Jamie (Wes Bentley), in a bid to bring down the Montana ranch patriarch. Atwood was sent directly by Market Equities CEO Caroline Warner (Jacki Weaver), who's been gunning for the Duttons since Season 4.
"I am playing the most beautiful melody and the softest tune on my flute as I can so I can get that snake to come right up out of the basket," Olivieri told TV Guide in December 2022. "That's what I want," she said of Sarah's relationship with Jamie.
While the character's motives remain murky, Sarah's supposed grand plan — revealed during Episode 6 — involves getting Jamie to become Montana's governor so he can reapprove the construction of Market Equities' scrapped airport (via WhatToWatch). Jamie, Montana's Attorney General already aspiring to become governor, was quickly all-in with his paramour's master scheme. It was two desires merging as one, as Olivieri describes it in another December 2022 interview, which is exactly how the "1883" star tends to approach her actual relationships in real life.
Olivieri has been able to draw from real life experience when playing Dawn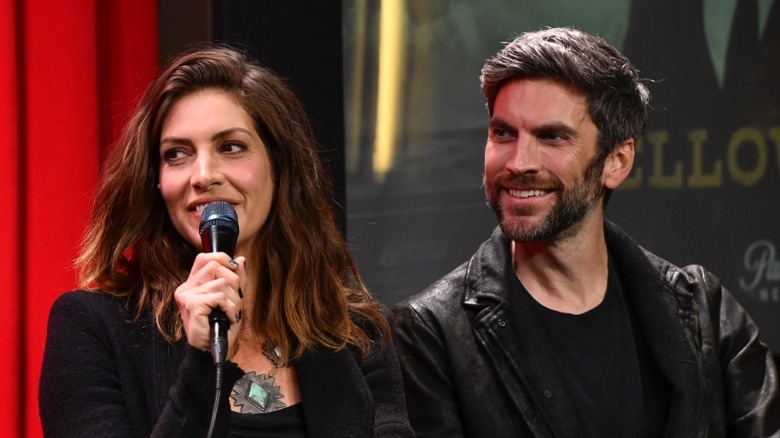 Jerod Harris/Getty Images
According to Dawn Olivieri, her "Yellowstone" character is informed and portrayed through real-life experiences that she's actually been through. "I've lived this reality in my actual life where I've done this to guys," she told ET last year. "I will use my experience and my grasp on a mental landscape and I will construct a scaffolding, maybe, of thought that allows them to climb up there and see life, see their situation differently," Olivieri explained. "But the second that they need to take a step, it topples, because I built it, not him."
When it comes to the Jamie and Sarah Atwood dynamic, Olivieri says it's also something that she portrays through life experience. She told ET: "I'm just doing it the same way I would do it in real life with a man. If he has a desire and I have a desire, I'm going to merge those two and see if we can both get what we want. But who's to say what happens here?"
In early January, Paramount announced that "Yellowstone" would be going on hiatus until the summer of 2023 (via Decider). Six more episodes are currently slated for the second half of Season 5, along with tons of drama surrounding Jamie and Sarah's relationship and her quest to tear apart the Duttons. Until then, people will just have to speculate about what sort of trouble she has up her sleeve. "My poker face is the best you're gonna see," Olivieri told TV Guide.