Mishael Morgan Was Shocked To Find Filming Chicago Med Similar To Daytime TV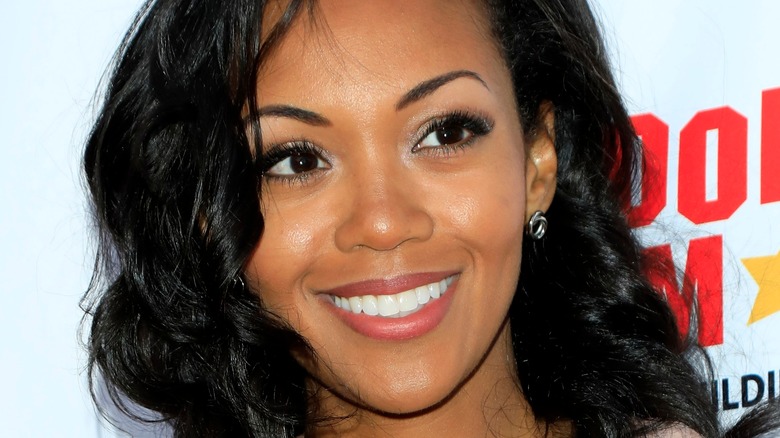 Kathy Hutchins/Shutterstock
Since 2013, Mishael Morgan has been making an impression on TV audiences everywhere with her role as Hilary Curtis on "The Young and the Restless." Through the actions of her troubled character on the daytime soap opera series, Morgan managed to craft a performance that elevated the character into a dimensional and complex figure that audiences latched onto and identified with. After her character's death in 2018, Morgan returned to the series as Amanda Sinclair, a role that won Morgan the Daytime Emmy Award for best lead actress in a drama series in 2022, making her the first Black woman to receive the accolade (via Yahoo).
As can be imagined, Morgan's experience in "The Young and the Restless" shaped how the public knows the actress and how she views the industry. More recently, Morgan brought her expertise and talent to the medical drama series "Chicago Med." She portrays Dr. Petra Dupre in the Season 8 episodes "This Could be the Start of Something New," "A Little Change Might Do Some Good," and "It Is What It Is, Until It Isn't" (via IMDb). So, what was it like for the accomplished actress to hop from daytime to primetime? In the case of "Chicago Med," at least, the transition was surprisingly smooth.
Morgan was surprised by the production's speed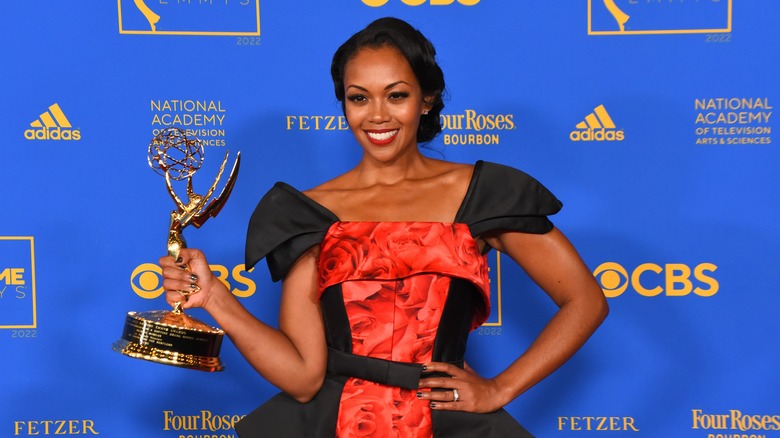 Michael Mattes/Shutterstock
While fans are sad to hear of Mishael Morgan, once again, leaving "The Young and the Restless" hot off the heels of her historic Daytime Emmy win (via Soaps), it seems her acting chops will be put to good use as Dr. Petra Dupre on the newest season of "Chicago Med." Dupre's immense intellect has already left an impression on the show, as her knowledge and skills in advanced robotics indicate new avenues to explore for the "One Chicago" franchise.
For Morgan, the switch from daytime to primetime television was not as jarring as she'd expected, as the team behind "Chicago Med" run a very efficient production schedule. Morgan describes the process in an interview with TV Insider, saying, "I was surprised to see how fast they shoot on 'Chicago Med.' Yes, you get a few extra takes but not many more. We shoot quickly for a primetime show. It felt like being back at 'Y&R' in so many ways; we shot everything in studio. People have been there for a long time. Everyone was so welcoming. It was just such a pleasure."
It's apparent that Morgan is up for any challenge, and we can't wait to see how she'll blow us away down the line in "Chicago Med." As the actress states later in the TVLine interview, "Dr. Dupre is not going away anytime soon. We'll see [sic] happens. Dr. Dupre is getting comfortable at 'Chicago Med' and is making new friends."