Stranger Things' David Harbour And Winona Ryder Have A 'Loving And Complicated' Off-Screen Relationship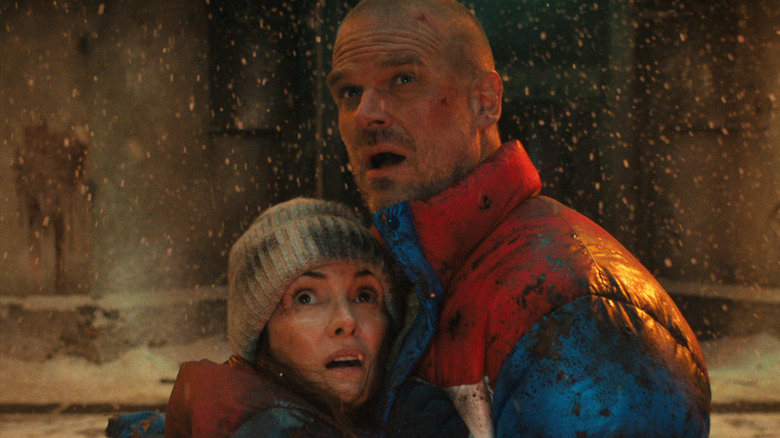 Netflix
"Stranger Things" has grown in leaps and bounds over the course of its four seasons on Netflix. While the science-fiction drama was already a hit when it began in 2016, the series has gone on to become a juggernaut and is one of the streamer's biggest hits as a result (via Parrot Analytics). Of course, part of this success is no doubt tied to the characters of "Stranger Things" and how their relationships have evolved over the course of the series. 
With that in mind, perhaps no two characters in the franchise have quite as complicated of a dynamic as Joyce Byers (Winona Ryder) and Jim Hopper (David Harbour). From their old married couple fights to their will-they-won't-they romance, Hopper and Joyce's relationship on "Stranger Things" has had incredible chemistry since the very first episode, and Harbour confirms that dynamic continues between them when the cameras are no longer rolling.
Harbour says their off-screen relationship is very similar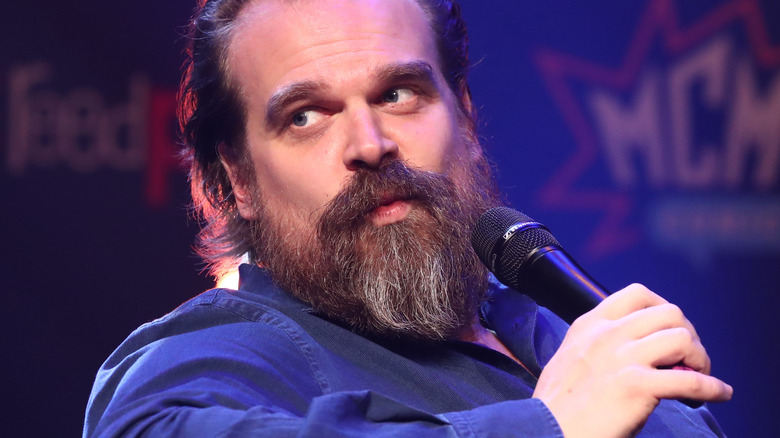 Holger Much/Shutterstock
David Harbour stopped by the r/StrangerThings subreddit to answer questions about Jim Hopper. It wasn't long before "Stranger Things" viewers asked him about the connection Hopper shares with Joyce Byers and how it translates to their real-life experience as actors.
"We were all sorta living our characters for better or for worse. Winona and I had a deeply loving and complicated relationship," Harbour said. "We would get on each other's nerves and use it in the scenes, and then we would be so grateful to have each other the next minute." It's interesting to know that the complicated relationship between these characters carries over to real life, which can then be used to inform the next scene they do together.
"I loved Winona. We had a very old-friends kind of relationship," Harbour said. "We would get mad at each other and fight and then be all lovey-dovey; she was great."