Cary Elwes Admits He Was A Fanboy Stepping Foot On Set Of Stranger Things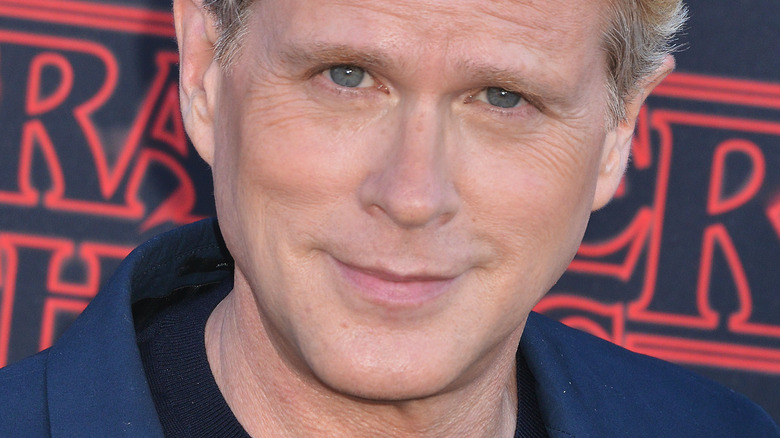 Tsuni-USA/Shutterstock
In Season 3 of "Stranger Things," Cary Elwes plays the corrupt Mayor Larry Kline, a superficial politician who's more interested in putting on a good show for the voters than he is in helping his constituents. Elwes, like Winona Ryder and Sean Astin, was a huge star in the '80s, the decade the show takes place in, and he starred in one of the great comedies of that decade, "The Princess Bride." His presence in the season acts as yet another callback to the era of big hair and shoulder pads.
In an interview with The Ringer, Elwes explained that what he liked about the show's creators, the Duffer brothers, was "their knack for bringing the audience in and making them invest in these characters ... If it was just a straightforward community being attacked by a monster, that wouldn't have any depth to it." Rather, the investment in the show's characters is what makes the rest of the show so compelling.
According to Elwes, he was a big fan of the show's first two seasons before he was cast in a role on the show. At one point, Elwes claimed he and his wife even canceled appointments to stay home and watch the popular Netflix series. That made it even more exciting to him when he got the call that he had been cast on the show.
Cary Elwes never stopped being a fanboy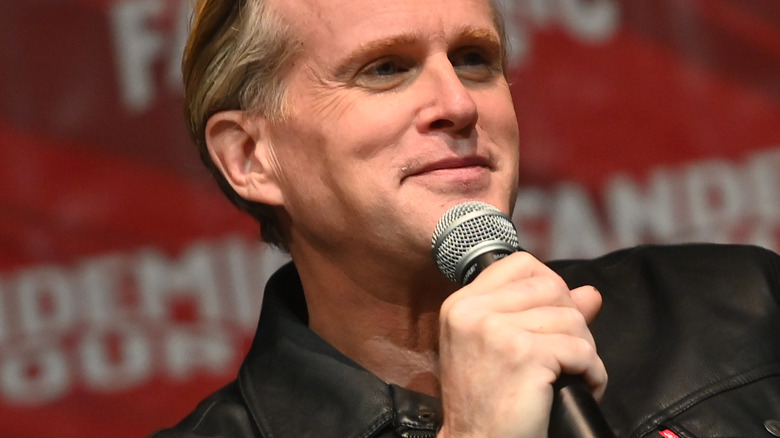 Paras Griffin/Getty Images
In an interview with BUILD Series, Cary Elwes was asked his favorite part about shooting "Stranger Things," and the actor said that walking onto the set the first day was his favorite part because he had been such a fan of the show's first two seasons. "I was kind of a fanboy," Elwes said. "They were so welcoming to me, and they made me feel so at home. I was still fanboying. I think I still am." In the previously mentioned interview with The Ringer, Elwes said the series was the first one he had ever binged.
In an interview with Vulture, it was explained that the Duffers had Elwes in mind to play the mayor on the show before they cast him, and Elwes said that he was given very little instruction on how to build the character. In an interview with The New York Times, Elwes discussed a little bit of what he went over with the Duffer brothers as they worked on creating his character. That included pulling inspiration from a number of politicians. In the interview with The Ringer, Elwes declined to explain which politicians he based his character off of because, according to him, it's not necessary.