The Wire's Al Brown Dead At 83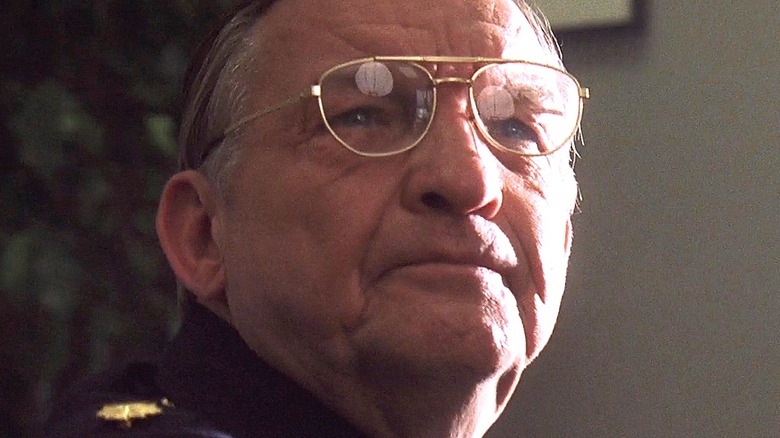 HBO
Fans of the hit HBO crime drama series "The Wire" are certain to remember Stanislaus Valchek. The commissioner of Baltimore's police force, Valchek is far from perfect. The Commissioner is prone to bursts of anger, and is, at times, willing to put his rank and connection with many of the city's politicians ahead of truly tackling the crime issues found in the city. However, he could also be extremely caring and protective of those on his side. And with the close relationships he shares with such powerful figures as Mayor Tommy Carcetti, it can certainly pay to be on his side. Through this viewpoint, Valchek is more than a one-note good guy or bad guy, but rather plays a more three-dimensional character whose moral compass never leans entirely one way or another. Plus his one-liners never fail. 
Bringing this character to convincing life was none other than actor Al Brown who, sadly, was reported dead on January 13, 2023, by TMZ. While Brown may be best known for his work on "The Wire," his filmography also includes appearances in other movies and shows that you may not have expected. 
No one played a law enforcement officer like Brown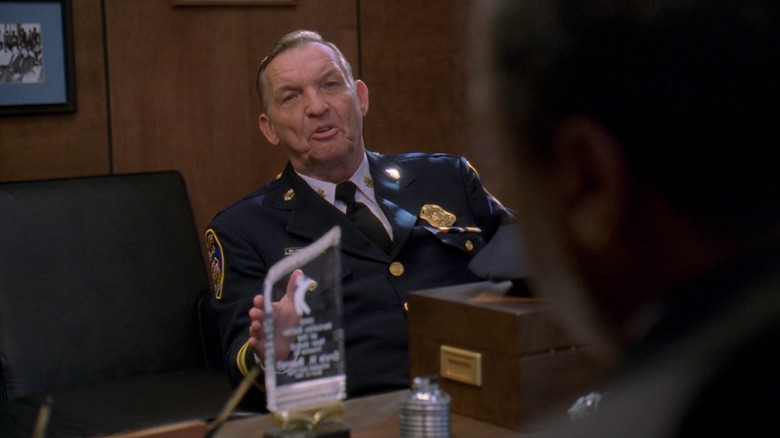 HBO
Along with donning the commissioner uniform for "The Wire," Al Brown made appearances in a number of films and television shows. His first television role as a deputy sheriff in a 1995 episode of "Homicide: Life on the Street" seemed to foreshadow how many would come to know him. Brown later made minor appearances on shows such as "The F.B.I. Files," "Commander in Chief," and "Law & Order: Special Victims Unit," where he played similar law enforcement and detective roles. His penchant for playing police also extended to some of his film roles. Brown played a police guard in the Terry Gilliam-directed sci-fi thriller, "12 Monkeys," and the "Silence of the Lambs" prequel, "Red Dragon." 
Of course, his most prominent role came in 2002 with "The Wire," a part he played for all five seasons of the show's run. While he was a staple of the show throughout its run, the majority of Brown's appearances on "The Wire" came in the show's middle three seasons. His final TV role would be in the 2009 series "The Hustler," while 2012's "Lay the Favorite," starring Bruce Willis, was his final film role. His passing at the age of 83 comes after having Alzheimer's for an unknown amount of time (via ET Online).