Didi Conn's Career Has Been A Smorgasbord Of Roles Since Grease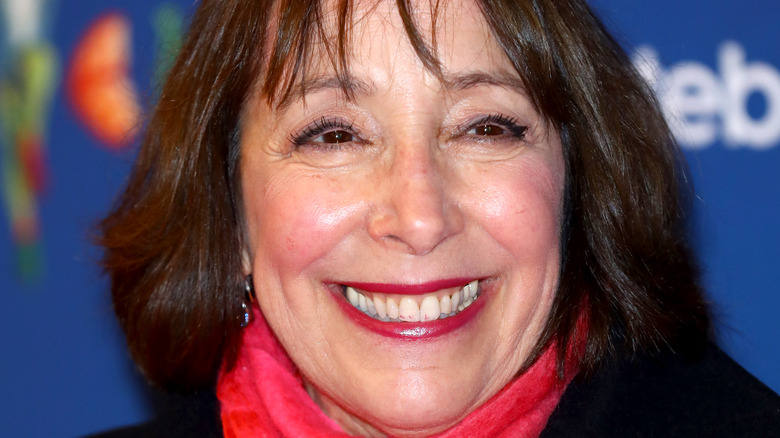 Tim P. Whitby/Getty Images
Despite the fact that it was released 45 years ago and was set two decades or so before that,"Grease" — which starred John Travolta as Danny Zuko and Olivia Newton-John, who died last August, as Sandy Olsson — still resonates with younger generations, largely on the strength of the soundtrack full of catchy songs like "Summer Nights," "Greased Lightning," "We Go Together," and "Look at Me, I'm Sandra Dee." Another of the signature musical numbers from "Grease" was "Beauty School Dropout," sung by '50s crooner and teen idol Frankie Avalon to a despondent young high schooler named Frenchy (Didi Conn), who is coming to terms with the realization that she is not well-suited to a career cutting and styling hair and must resign herself to rejoining the rest of the Pink Ladies at Rydell High School.
But although her character in "Grease" was a failure in this one endeavor, Conn — like Travolta, Newton-John, Stockard Channing, and many of the other stars of the film — went on to have a long and fruitful career in Hollywood. 
Conn returned as Frenchy in Grease 2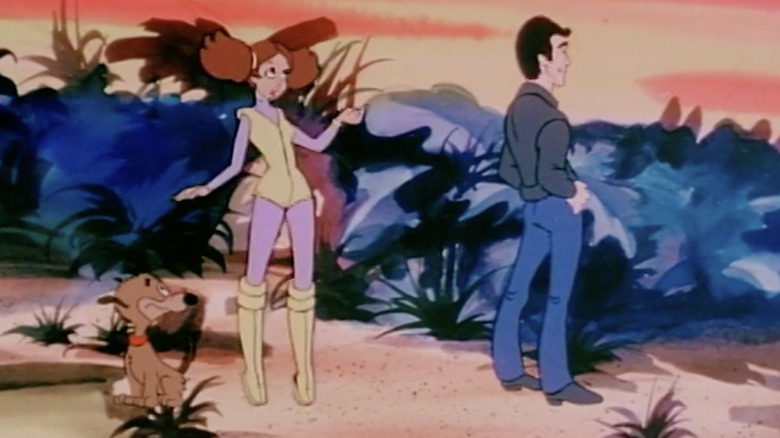 ABC
After "Grease," Didi Conn moved briefly to television, appearing in an episode of "Semi-Tough" and voicing a time-traveling space alien named Cupcake in the forgettable animated series "The Fonz and the Happy Days Gang." Conn was also one of several actors who returned to reprise her "Grease" character in "Grease 2," along with Eve Arden, Sid Caesar, Dody Goodman, and Eddie Deezen (via IMDb).
Throughout the rest of the 1980s, Conn stayed busy with guest appearances on TV shows such as "The Love Boat" and "Hotel" and voiced cousin Melissa on one episode of "The Jetsons." Her first regular television role was as Denise on "Benson," a part she played in 70 episodes of the long-running ABC comedy. Her next recurring role was as Stacy Jones on the fantasy series "Shining Time Station," a role she returned to play in four television movies based on the show (per IMDb). She told Carey Stinson, host of the "Forty Purple Roads" podcast, that working with conductors Ringo Starr and George Carlin on "Shining Time Station" was a particularly memorable experience for her. Of performing alongside the legendary Beatle, Conn said "It was nice, I think I was really star-struck." She recalled Carlin "was such a wonderful, warm, sensitive man, and brilliant."
Conn also lent her distinctive voice to two "Flintstones" animated projects as well as an episode of "Rugrats." But her 21st century acting experience has by no means been limited to children's and animated fare: she appeared in three episodes of "Law And Order: Special Victim's Unit," and more recently played an assault victim on an episode of "Blue Bloods," according to her IMDb page. Conn will play Martha Freedman in the upcoming Amazon Prime adaptation of Harlan Cohen's novel, "Shelter."