Steven Spielberg Is Open To Making The Next Indiana Jones A Woman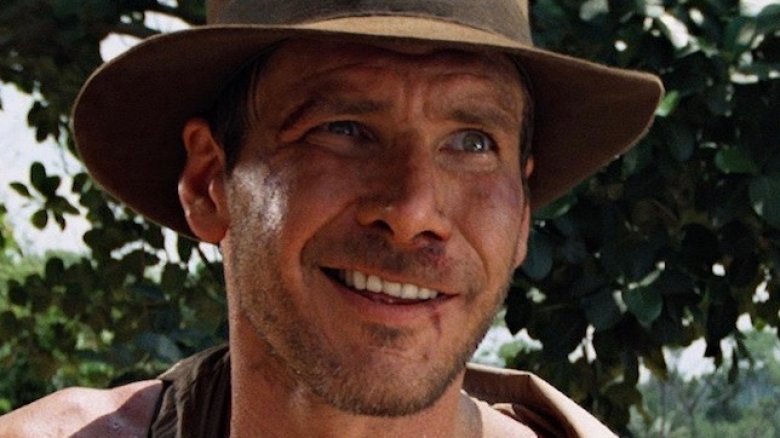 Steven Spielberg is down for a gender-swapped Indiana Jones.
Spielberg — who directed 1981's Indiana Jones and the Raiders of the Lost Ark, 1984's Indiana Jones and the Temple of Doom, 1989's Indiana Jones and the Last Crusade, and 2008's Indiana Jones and the Kingdom of the Crystal Skull – revealed to The Sun that he's completely open to the idea of having a woman play the iconic adventurer originated by Harrison Ford. 
When asked whether he would consider making the next Indiana Jones a woman, Spielberg stated, "We'd have to change the name from Jones to Joan. And there would be nothing wrong with that."
Though Spielberg and Ford are slated to join forces once more for the fifth Indiana Jones series installment next April, the director clarified that the film will most likely be Ford's final turn as the archeology professor-turned-explorer. The franchise will undoubtedly continue after Ford is out of the picture, however, perhaps with Indiana "Joan" taking the lead. 
"This will be Harrison Ford's last Indiana Jones movie, I am pretty sure, but [Indiana Jones] will certainly continue after that," said Spielberg. 
The filmmaker was also sure to express that he's considerate of what franchise fans want to see, but he firmly believes that the time has come for Indiana Jones to take on a "different form" — and sooner rather than later, what with the recent birth of the #MeToo and Time's Up movements in Hollywood and across the globe. 
"I have been very lucky to be influenced by women, several of whom I have just loved madly — my mom and my wife," said Spielberg, who has openly advocated for the Time's Up campaign for gender equality. 
Spielberg also hinted that he hopes a potential Indiana "Joan" debuting in the Indiana Jones canon will set an example for equality in film and spark a meaningful change, something he has tried to do for quite some time. The director, who recently released the Easter egg-filled Ready Player One, has long insisted his lead actors and actresses be compensated with the same pay. "Everyone was equally paid [for their work in Ready Player One]. And [for] The Post, Tom Hanks and Meryl Streep got the same paycheck exactly, right down to the perks," Spielberg said.
For now, we'll simply have to wait and see if Indiana "Joan" will become a reality or remain a fantasy. 
The fifth Indiana Jones movie is slated to start filming sometime in April 2019.