Miiko Taka, Sayonara And Shogun Actress, Dies At 97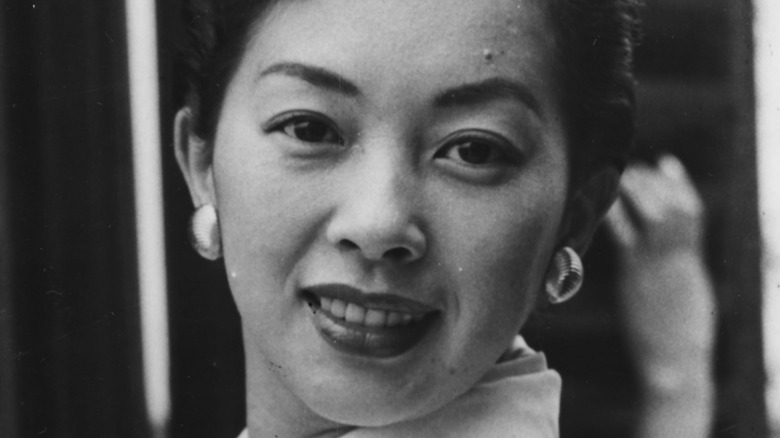 Ron Burton/Getty Images
Miiko Taka, who made her film debut in the 1957 film "Sayonara," has died at the age of 97 (via The Hollywood Reporter). On January 4, the actress' grandson posted on social media the news that his grandmother had died. Information surrounding her death is not known, with her son telling The Hollywood Reporter through a representative that the family didn't wish to participate in an obituary for Taka.
After Audrey Hepburn turned down the role of Hana-Ogi for "Sayonara," director Joshua Logan decided to find someone unknown for the part instead. Despite having no acting experience, Taka — who was working at a travel agency in Los Angeles — was hired (via The New Yorker). The film starred Marlon Brando in one of his best roles, playing a U.S. Air Force major who falls in love with a local woman in a romance that is looked down upon by the U.S. government, as well as many of the people around them. Bosley Crowther of The New York Times praised Taka's performance, saying she was, "a flute-like beauty — a really lovely, serene, and soothing impulse." The film also co-starred James Garner in one of his first big film roles and made Oscar history when Miyoshi Umeki became the first Asian actor to win an Academy Award for best supporting actress (via IMDb).
Her last film was with Toshirō Mifune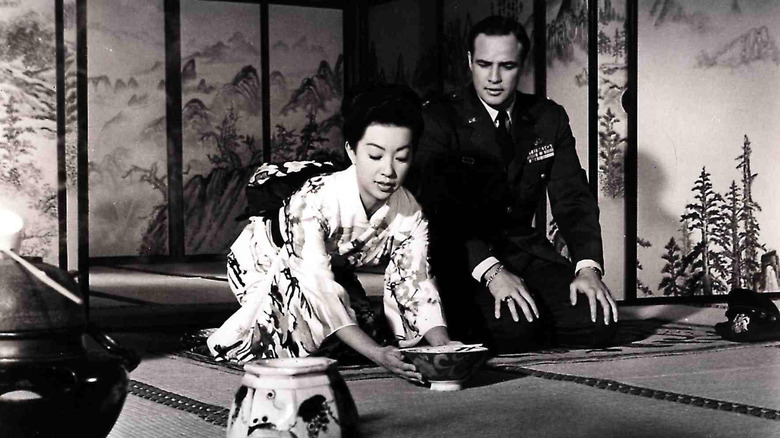 United Archives/Getty Images
Miiko Taka was born in Seattle, Washington to Japanese parents. During World War II she and her family were sent to Arizona's Gila River internment camp near Phoenix (via The National Archives). She married Dale Ishimoto in 1944 and had a daughter and a son, Greg Shikata, before divorcing in 1958 (via The New York Times). She married TV news director Lennie Blondheim in 1963 (via The Des Moines Register).
After "Sayonara," Taka continued acting, taking roles in "Cry for Happy," co-starring Glenn Ford and "Sayonara" co-star Miyoshi Umeki, and "A Global Affair," co-starring Bob Hope. She also guest starred in many television shows, such as "The Man from U.N.C.L.E." and "I Spy" (via IMDb). She played the role of Aiko Kurawa in Cary Grant's last film, "Walk Don't Run." After working with Toshirō Mifune in "Paper Tiger," Taka often translated for him when he came to the U.S. (via Los Angeles Times).
She continued taking small roles in films and television series before being cast as Kiri in the film "Shogun" and the subsequent series, which saw her reunite with Toshirō Mifune. Her last screen appearance was as Toshirō Mifune's wife in the 1982 film "The Challenge."