Who Played Nancy Casey On Chicago Fire?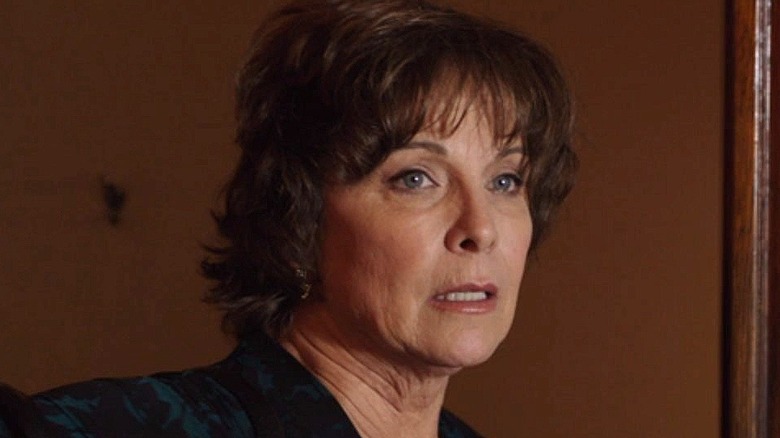 NBC
Since its inception more than a decade ago, NBC's "One Chicago" franchise has always endeavored to be a sort of family affair. That's in large part the result of the franchise's ambitious setup, which finds the three dramas sharing not only locations and storylines, but characters as well. Some of those characters even share legit familial connections.
Crossovers aside, the franchise's individual series have often bolstered the inherent drama by delving into the personal family struggles of their central characters. That narrative approach was, arguably, never more effective than it was during the first season of "Chicago Fire." In Season 1, the series' creative team devoted a multi-episode arc to Nancy Casey, the troubled mother of Firehouse 51 favorite Matthew Casey (Jesse Spencer). Nancy Casey made her series debut midway through Season 1, and did so behind bars, where she'd been for more than a decade after killing her abusive husband.
Nancy's own harrowing story comes into sharper focus over ensuing Season 1 episodes, even as Nancy herself remains a bit of an enigma. As "Chicago Fire" fans can attest, the character's inherent duality shone through via a fierce, multilayered performance from the actor who portrayed her. Here's a look at who played Nancy Casey on "Chicago Fire."
If you or someone you know is dealing with domestic abuse, you can call the National Domestic Violence Hotline at 1−800−799−7233. You can also find more information, resources, and support at their website.If you or someone you know is dealing with domestic abuse, you can call the National Domestic Violence Hotline at 1−800−799−7233.
Kathleen Quinlan played the Casey family matriarch on Chicago Fire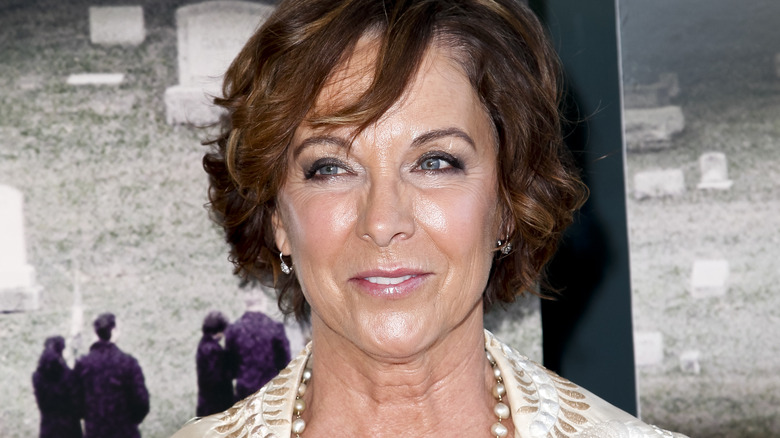 Tibrina Hobson/Getty Images
The actor behind Nancy Casey is the inimitable Kathleen Quinlan. And if you thought her work on "Chicago Fire" was of the scene-stealing sort, that's pretty much par for the course for Quinlan, as she's been stealing scenes in Hollywood for a few decades now. Even if you don't know Quinlan by name, you've almost certainly seen her at work over the years.
Quinlan began her big screen career in high fashion, claiming a small, but memorable role at age 17 in George Lucas' iconic period drama, "American Graffiti." She's gone on to appear in some of the most notable films and television series of the ensuing decades, earning a reputation for portraying strong, yet grounded female characters. Some of the actor's most notable credits include "I Never Promised You a Rose Garden," "Airport '77," "Twilight Zone: The Movie," "The Doors," "Event Horizon," and the 2006 remake of "The Hills Have Eyes." 
Fans of Ron Howard's star-studded, Oscar-winning historical drama, "Apollo 13," will forever identify Quinlan for her role as Marilyn Lovell, the steadfast wife of imperiled astronaut Jim Lovell (Tom Hanks). Quinlan earned an Academy Award nomination for her work in the film, which remains a legit career highlight. More recently, Quinlan made a memorable one-off appearance on "How to Get Away With Murder," and turned up in Hulu's underrated Marvel series, "Runaways."