Mary Tyler Moore Left Her Mark On That '70s Show During Her Brief Run In The Final Season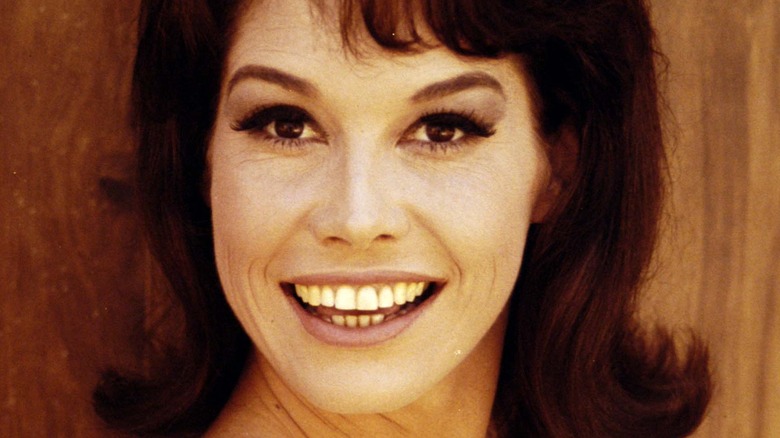 Avalon/Getty Images
When one thinks of Mary Tyler Moore, one most likely remembers the woman who changed television and "helped define a new vision of American womanhood" (via The New York Times). Though she enjoyed success in the early '50s, Moore became internationally known when she was cast as Laura Petrie in "The Dick Van Dyke Show," which ran from 1961 to 1966. She received her first Emmy in 1964 — saying upon winning (according to the LA Times), "I know this will never happen again" — and continued to see success as her career went on. Her eponymous series — considered one of the most rewatchable sitcoms of all time – premiered in 1970 and introduced America to a working woman who was single, accomplished, and relatable. 
Thanks to these roles, it is clear that Moore made a huge impact on both television and viewers. However, some fans might not know that she also made a mark on another popular sitcom — though she was only in a few episodes — which just happens to be "That '70s Show." 
Mary Tyler Moore played Jackie's cruel boss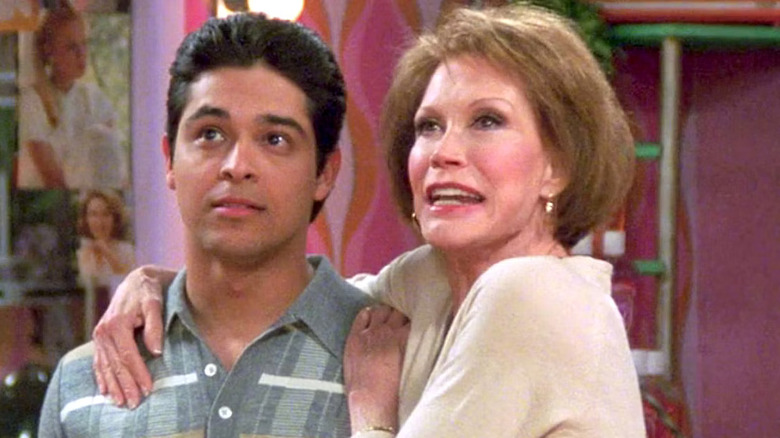 Fox
Mary Tyler Moore appeared in the final season of "That '70s Show" — which, unfortunately, was the series's least-liked season – for a three-episode stint as Christine St. George. Christine hosts a talk show — where Fez (Wilmer Valderrama) works as a hairdresser — and is respected, tough, and beloved by the public. Jackie Burkhart (Mila Kunis) sees her as a role model, but once she starts working with her, she learns that Christine is much different from her on-camera persona. 
Though Christine is similar to Mary Richards on "The Mary Tyler Moore Show" — both are independent and, coincidentally, part of the television industry — it becomes clear that the characters are vastly different. Whereas Mary is depicted as a woman whose kind demeanor foils that of her co-workers, Christine is cutthroat. She is egotistical and manipulative — she makes Jackie bake her brownies to stay in her good graces — and even fires her protege for getting too close. 
Christine showed that Moore could play any kind of character. She shone as a sassy housewife, a single woman in her thirties, and even a cruel TV star. It is thanks to this sharp contrast that Moore was able to bring a new sense of energy and vitality to "That '70s Show," and make sure that no one would ever forget her.