Whatever Happened To Crazy Caroline From That '70s Show?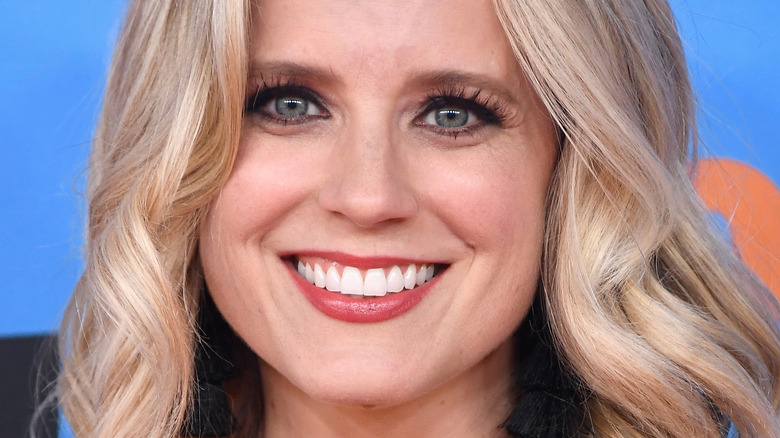 Frazer Harrison/Getty Images
"That '70s Show" followed the trials and tribulations of what it's like to come of age in a small, do-nothing town in the middle of Wisconsin. The main cast of friends went through various ups and downs, figuring out what they wanted to achieve in life while becoming romantically entangled with one another and other kids around. Of course, the main romantic pairings on the show consisted of Eric (Topher Grace) and Donna (Laura Prepon) as well as Jackie (Mila Kunis) and Kelso (Ashton Kutcher). 
But the gang occasionally ventured outside of their circle to date, especially Fez (Wilmer Valderrama). He never really found his footing in the dating sphere, but he had at least a few girlfriends over his time on the show, most notably Crazy Caroline (Allison Munn). She appeared in a few episodes of Season 3 and then came back years later in Season 8. Pretty much the entire time she was on the show, she was obsessed with Fez, and even though he was often hard-pressed for love, Fez wasn't into it. 
She left a mark on the show, but what has Munn been up to in the years since "That '70s Show" ended?
Allison Munn has juggled acting with raising a family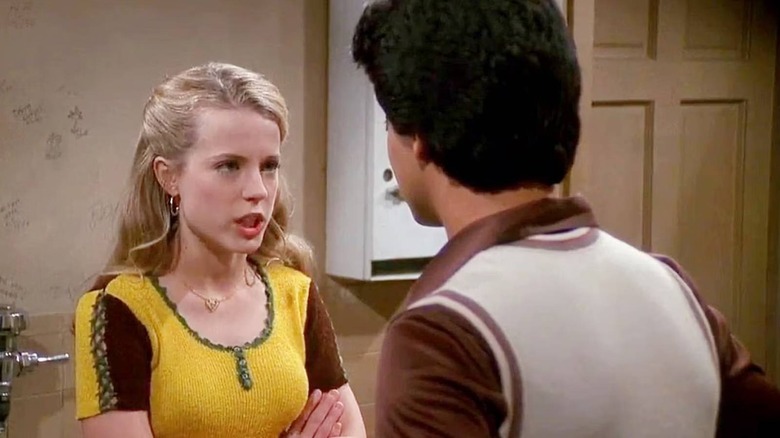 Fox
Allison Munn has acted consistently since the 1990s, really reaching success when she landed a recurring spot on "What I Like About You." This was around the same time she started appearing on "That '70s Show," but her good fortunes didn't end there. Since the time "That '70s Show" ended, she's had notable roles on "One Tree Hill," "Nicky, Ricky, Dicky & Dawn," and "The Big Show Show."
But acting isn't the only thing Munn's been up to. In 2007, she married fellow actor Scott Holroyd, who also appeared on "That '70s Show." You can catch him in the Season 8 episode, "Somebody to Love." The couple has two children together: a boy and a girl. She's also been heavily invested in Rock the Vote, which encourages young people to get more involved with politics. 
While Munn has acquired numerous credits over the years, it's clear she still has a soft spot for her time on "That '70s Show." During a 2020 interview with Jejune Magazine, she spoke of her time on the sitcom, "That '70s Show was my first big job in Los Angeles. Caroline was such a crazy and fun character — I hit the jackpot when I got that role. This was also my first experience shooting something live, in front of a studio audience. I remember being extremely nervous, but thankful that I could fall back on my theatre experience to push through the nerves. That whole experience felt like a dream."