Steven Spielberg Is The Reason John Williams Won't Retire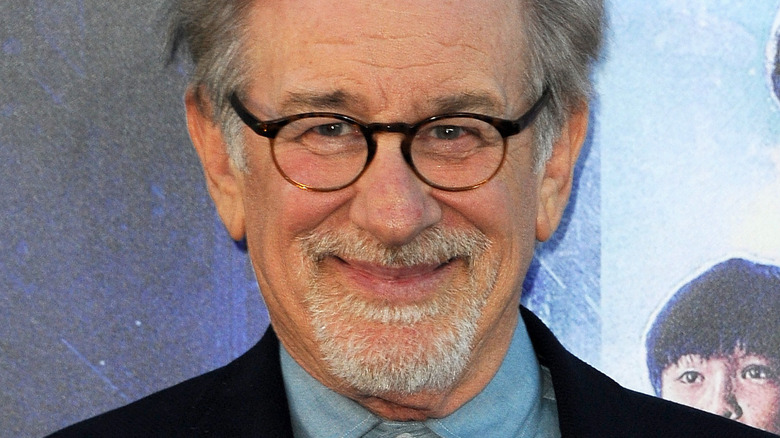 Tinseltown/Shutterstock
To make a major motion picture a reality, one has to bring together a host of moving parts. Actors, sets, special effects, and so much more all go into making a movie a watchable, entertaining piece of media. Of course, among the most important of these elements is music, as evidenced by some of the remarkable soundtracks to come out of Hollywood over the years. The likes of Hans Zimmer and Michael Giacchino have done incredible work to bring movies up a notch through their scores, but most would agree that one name in particular stands head and shoulders above all others.
John Williams.
For over half a century, Williams has lent his musical talents to a variety of features, finding success virtually every single time. Franchises like "Star Wars," "Indiana Jones," and "Jaws," to name a few, were made better by his compositions, and the entertainment world has more than taken notice. He's won numerous awards and accolades for his efforts and remains among the most in-demand composers out there. Therefore, Williams has continued to add feature film scores to his discography, and it stands to reason that even as he enters his 90s, he won't put down his conducting baton for some time yet.
Aside from his own desire to continue experimenting with his musical stylings, there's another reason for John Williams' avoidance of retirement: frequent collaborator Steven Spielberg.
Williams will retire when Spielberg does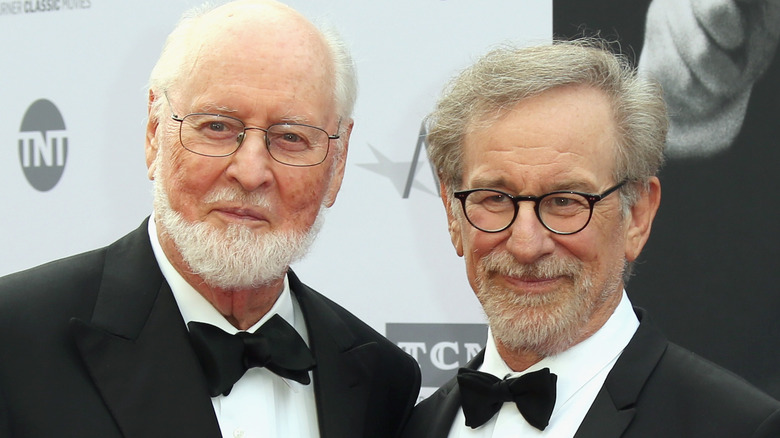 Frederick M. Brown/Getty Images
On Thursday, January 12, 2023, Steven Spielberg and John Williams attended an event called Spielberg/Williams: 50 Years of Music and Movies, where they watched clips of Spielberg's greatest films and discussed how Williams put together the proper tunes to match the images (via IndieWire). Spielberg also shared that he's a major contributor to Williams' career continuing on into the 2020s, telling the audience, "We always said we'd retire at the same time. So if he's not, I guess I'm not either." So, as long as Spielberg is still in the business of making movies, Williams' tenure of producing incredible music will extend further as well.
Williams also shed some light on why he hasn't retired after embarking on a stellar career, sharing, "Steven is a lot of things. He's a director, he's a producer, he's a studio head, he's a writer, he's a philanthropist, he's an educator. One thing he isn't is a man you can say 'no' to." Spielberg pointed out that his father worked until he was 102, prompting Williams to jokingly chime in with, "This is what he expects from me!" This all comes after Williams recently mentioned he'd leave film scores behind following the completion of his work on "Indiana Jones and the Dial of Destiny," which is a statement he seems to have gone back on.
It's hard to argue that John Williams and Steven Spielberg aren't two of the best to ever grace their respective artistic mediums. One can only hope they have many more years of incredible work and collaborations ahead of them.